Welcome New Graduate Students!
Graduate Student Orientation provides valuable information that will benefit graduate students as they continue their academic journey at SHSU. Students will have the opportunity to win scholarships, tour campus, learn what services are available to graduate students, and get a chance to meet other students beginning their graduate careers. We host an office resource fair, provide tips to being a successful student, and ensure that students are ready to begin the school year. We welcome you to Sam Houston State University!
Please note: This orientation is not mandatory (except for new international students*), yet is recommended. It is separate from college/departmental sessions.
*International students who are new to SHSU, or who graduated from SHSU more than one year ago, are required to attend.
Are you a newly accepted graduate student? Make sure that you check out the Accepted Student Checklist here.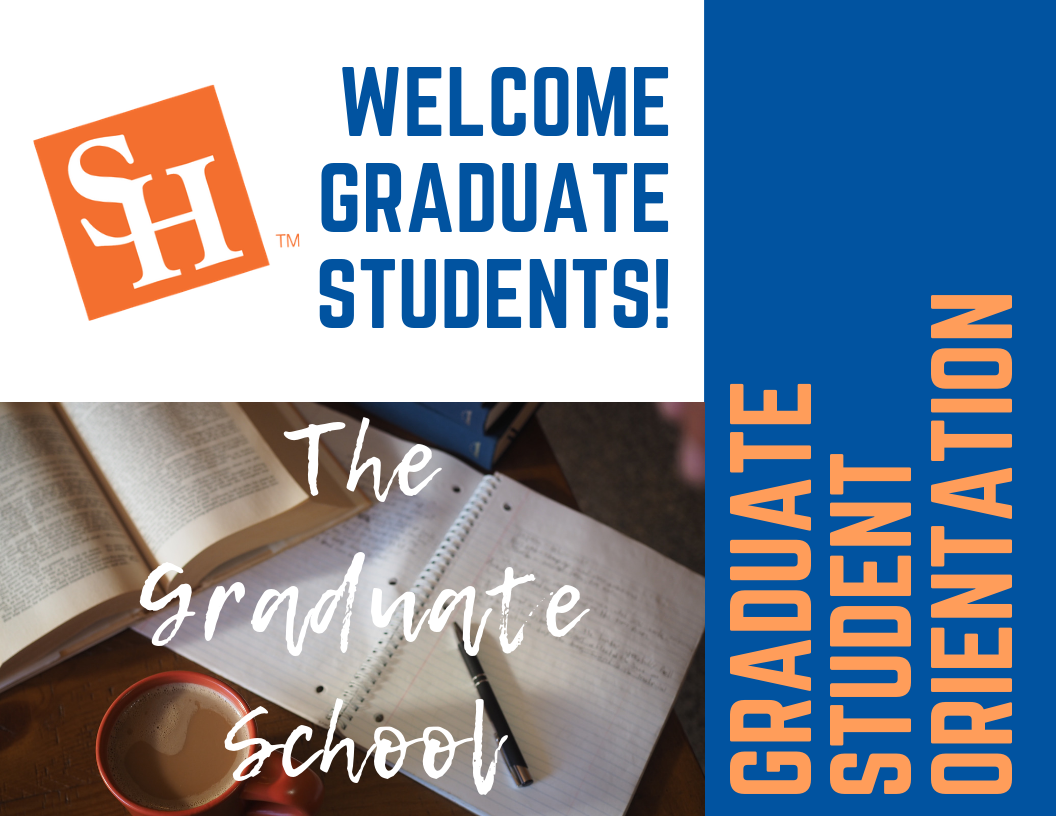 for 2020 Fall Orientation will be available soon.
---
Online Orientation Videos
Welcome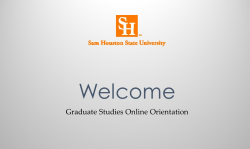 Click to Watch!
Welcome to your online Graduate Studies Orientation. As a graduate student at Sam, there's a lot to know about navigating your way through all the services and resources available to you. During this orientation, you'll be provided with information from various student service areas that will assist you throughout your time here at SHSU.
Video One: Welcome
SHSU Account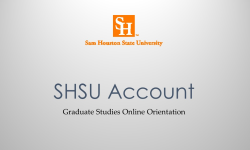 Once admitted into SHSU, you will receive login credentials for your SHSU computer account. You will need your SHSU account information to access important web-based portals such as MySam, Blackboard, and your SHSU email.
Financial Aid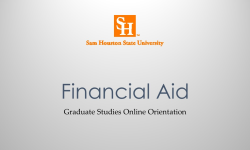 Do you need assistance paying for graduate school? Here at Sam Houston State University, we offer eligible students a variety of financial aid resources to help fund their graduate education. Financial aid can be received through a grant, scholarship, loan, or assistantship program. Payment plans and emergency loans through the university are also available. For more information regarding specific financial aid opportunities, please contact the Financial Aid Office.
Office of the Registrar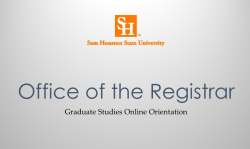 Click to Watch!
The Office of the Registrar is where all of your enrollment records and the details of your academic standing are housed. Through this office, students can change class schedules, request copies of official transcripts, and receive duplicate diplomas.
Video Four: Office of the Registrar
Bursar's Office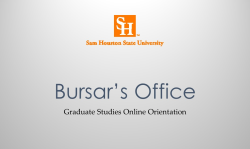 Click to Watch!
The Bursar's Office at SHSU assists students with all financial transactions with the University. This includes payment for classes, refund checks, and tuition waivers.
Video Five: Bursar's Office
Bearkat OneCard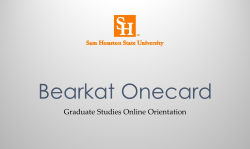 The Bearkat OneCard signifies your status as an active member of the Sam Houston State University community, serving as your official student identification card and much more. It is important to secure your OneCard upon setting up your SHSU computer account. For more information concerning the Bearkat OneCard, please visit the Bearkat OneCard Services Office, and don't forget to check out the Graduate Student video.
Student Resources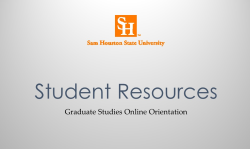 Click to Watch!
Sam Houston offers a variety of resources to assist students in pursuing their educational goals. For more information regarding these resources, please contact The Graduate School.
Video Seven: Student Resources