Welcome New Graduate Students!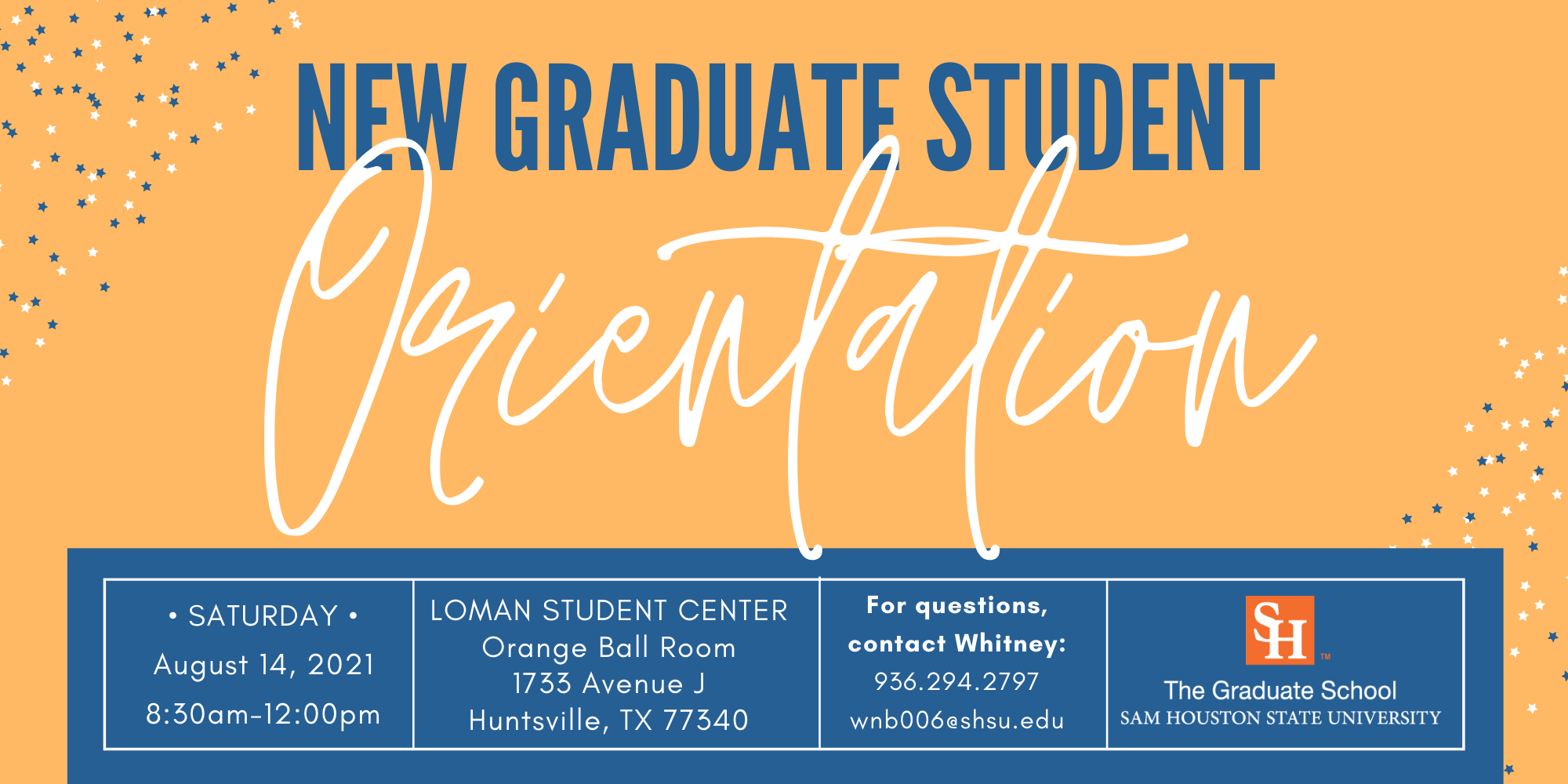 Fall 2021 New Graduate Student Orientation will be in person, live via Zoom and in Blackboard.
Graduate Student Orientation provides valuable information that will benefit graduate students as they continue their academic journey at SHSU. All newly accepted students will receive an email on how to access this orientation in Blackboard. We welcome you to Sam Houston State University!
Please note: This orientation is not mandatory (except for new international students*), yet is recommended. It is separate from college/departmental sessions.
*International students who are new to SHSU, or who graduated from SHSU more than one year ago, are required to attend.
Are you a newly accepted graduate student? Make sure that you check out the Accepted Student Checklist here.
---