Early March 2016 From the Student Success Initiatives Office Issue 16
FORWARD Thinking is just for students who are former foster youth, orphans, wards of the court, or homeless students. Sam Houston State University is here to help you in reaching your graduation success. If you wonder why you are getting this email, please feel free to call our office at 936.294.3422 or drop by to see us at AB4, Suite 202. You can also email us at forward@shsu.edu, or visit our website at www.shsu.edu/forward.
---
Spring Break!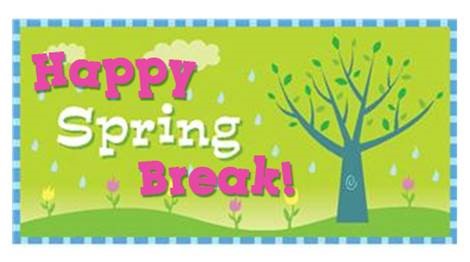 The Bearkat Forward Friends (BFF) Program
Our featured BFF for this week is Ar'Niqua Coleman, Financial Aid Counselor in the Financial Aid office. Ar'Niqua has worked for SHSU for 2 years now. She counsels students concerning financial planning, with an emphasis on the application process, available aid programs for qualifying applicants, and academic progress requirements as related to aid eligibility. In addition, for students that may not qualify for financial aid, Ar'Niqua helps them determine alternative methods to pay for college. Shegenuinely enjoys being able to assist students in gaining the financial means necessary to pursue a higher education.
Ar'Niqua recently received a Bachelor's of Science from the University of Texas at Austin in 2013 and is currently pursuing a Master's of Science in Victim Services Management here at SHSU! She also enjoys spending time with family and friends, exercising, and learning about interpersonal relationships.
For more information about the Financial Aid office, visit their website. You can contact Ar'Niqua Coleman through email, phone (936-294-1774), or at the Financial Aid office located in the Estill Building, Room 201.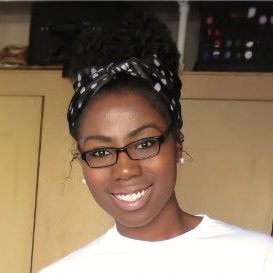 BFF Ar'Niqua Coleman
Financial Aid Counselor
Division of Enrollment Management
Criminal Justice Career Fair
---
Join Career Services and the College of Criminal Justice on March 2nd from 10AM-2PM in the LSC Ballroom as they welcome more than 60 organizations that will be hiring for their criminal justice needs. Organizations will include city, state, and federal agencies, as well as for-profit organizations. Remember to dress professionally and bring multiple copies of your resume! To see a complete listing of organizations that will be attending, visit the Jobs4Kats website.
Family Fellowship Program
---
The Family Fellowship Program is a scholarship program sponsored by Together We Rise, an organization dedicated to helping current and aged-out foster children. The program is seeking 15 new fellows this year and can provide up to $18,000 a year to support you in your educational goals! Applicants must be in their freshman or sophomore year and will also receive support through care packages, frequent communication with the program, and summer or winter bonding trips. The application is due by 11:59PM on March 14th. You can access the application here, and more information about the program and Together We Rise can be found on their website.
Foster Care to Success Scholarship
---
The Foster Care to Success Scholarship is for college students who have either: been in foster care for the 12 consecutive months leading up to and including their 18th birthday, have been adopted or placed into legal guardianship after their 16th birthday, or have been orphaned for at least one year at the time of their 18th birthday. The scholarship can award between $2,500 and $5,000 a year, for up to 5 years! Recipients will also receive support through care packages, one-on-one mentoring, internship opportunities, and academic coaching. Applicants must be under the age of 25 and in an undergraduate program. The application is due by March 31st. You can access the application here. If you have any questions, or would like help completing your application, please come into the SSI office located in AB4, Suite 202.

---
Did You Know?
As a FORWARD student, you are eligible for preferred hiring through the Jobs4Kats program! When you complete your profile, be sure to select this option! If you have previously filled out your profile and are unable to change this item, or if you have more questions about this benefit, please contact the Career Services Office by calling them (936-294-1713), or visiting their website.

Bearkat OneCard Office Job Opening
---
The Bearkat OneCard office is currently looking for a new student worker! Applicants must be freshman or sophomore level students with excellent customer service skills, outstanding people skills, and a willingness to learn! Applicants must also be able to work during the Summer I and Summer II semesters, and on some weekends. The application instructions are listed on the Jobs4Kats website, and the posting ID is #37456. For more information, please contact the Bearkat OneCard office by phone (936-294-2273) more, or visit them in the Estill Building, Room 230!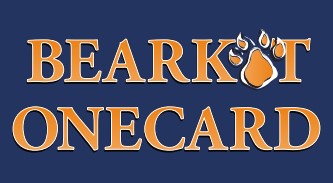 From the Student Success Initiatives Office
Academic Building IV Suite 202 | Box 2335 | Huntsville, Texas 77341
Phone: 936-294-3422 | FAX: 936-294-2232 | Email: forward@shsu.edu