January 2016 From the Student Success Initiatives Office Issue 13
FORWARD Thinking is just for students who are former foster youth, orphans, wards of the court, or homeless students. Sam Houston State University is here to help you in reaching your graduation success. If you wonder why you are getting this email, please feel free to call our office at 936.294.3422 or drop by to see us at AB4, Suite 202. You can also email us at forward@shsu.edu, or visit our website at www.shsu.edu/forward.
---
The Bearkat Forward Friends (BFF) Program
---
The BFF Program provides one-on-one services to FORWARD students. The program encourages students to ask questions, form a plan, or get advice. BFFs will also assist in linking the student to other faculty and staff that may have expertise in a certain area (financial aid, counseling, etc.) and facilitate this meeting. Students can come into the Student Success Initiatives office (AB4, Suite 202) or call, (936) 294-3422, to get in touch with their BFF! Students can also email forward@shsu.edu or directly contact the featured BFF of the week.
Our featured BFF for this week is Patsy Collins, Director of the Student Money Management Center (SMMC). Patsy can guide you to the right places for funding your college education. She can also help you figure out how to stretch your financial aid refund to pay for rent and food Finally, Patsy supports students by finding fun ways to reduce their expenses! She loves Bearkat Athletics (especially basketball!), reading, taking pictures, and making scrapbooks. Patsy enjoys being a part of the Sam Houston community and helping students become successful, young adults as both a staff member and alum!
For more information about the Student Money Management Center, visit its website. You can contact Patsy Collins through email, phone (936-294-2601), or at the SMMC office located in the Student Services Annex.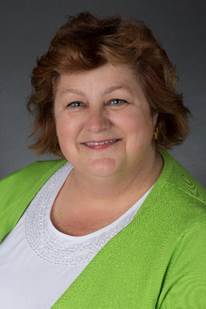 BFF Patsy Collins
Director of the Student Money Management Center
Division of Student Services
Scholarships4Kats
Do you need money for tuition? Scholarships4Kats is a scholarship program that helps you apply for several scholarships all at once! A workshop to assist you in filling out your application is being held on January 20 from 6-8 P.M. in the LSC Theater and applications are due by February 1!Please bring your Bearkat OneCard and laptop. Pizza and drinks will also be provided! For more information, visit the Scholarships4Kats website or contact the Student Money Management Center by phone, (936) 294-2600, or email, smmc@shsu.edu.

---
FosterClub All-Stars Internship
The FosterClub All-Stars Internship Program is based in Seaside, Oregon, with travel across the country! You will receive training on leadership and public speaking, and reach out to younger foster youth through conferences, trainings, and events. Together, you and other interns will work to motivate, educate, and empower foster youth and raise awareness about the foster care system. You will research topics related to child welfare, produce video and audio recordings, and write a blog about your experiences as an All-Star. They are looking for students who spent time in the foster care system, and are especially interested in applicants with leadership experience and from diverse backgrounds. Travel and lodging experiences are covered, and the interns receive a cell phone stipend, a weekly living allowance, and a larger stipend at the end of the summer. The dates for this summer's internship are either May 31-July 19 or July 7-August 25 (applicants can choose either) and applications are due by February 20. Interested? We can help you with the application process! Visit us at the Student Success Initiatives office (AB4, Suite 202), call (936) 294-3422, or email forward@shsu.edu. Please also visit FosterClub's website for more information.
---
FORWARD Survey
We are interested in getting feedback about your experiences with FORWARD and any changes we can make to better fit your needs! Please answer the following questions by February 15, 2016 in order to be entered into a drawing for a $250 SHSU Bookstore Gift Card! We appreciate your feedback, both positive and negative. All responses will be kept anonymous. You can access the survey here!
Graduation Package
---
Graduating Seniors: Have you applied to graduate this semester? Don't forget to apply for the SHSU FORWARD Graduation Package, which includes a free cap, gown, and picture package. Go to our website and click on "Submit the Form Electronically". You can also download the form and drop it off at the Student Success Initiatives Office (AB4, Suite 202). The deadline is April 1, so make sure you apply soon!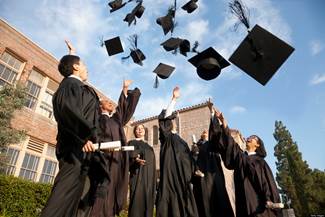 From the Student Success Initiatives Office
Academic Building IV Suite 202 | Box 2335 | Huntsville, Texas 77341
Phone: 936.294.3422 | FAX: 936.294.2232 | Email:forward@shsu.edu