Early April 2017 From the Student Success Initiatives Office Issue 27
FORWARD Thinking is just for students who are former foster youth, orphans, wards of the court, or homeless students. Sam Houston State University is here to help you in reaching your graduation success. If you wonder why you are getting this email, please feel free to call our office at 936.294.2269 or drop by to see us at AB4, Suite 202. You can also email us at forward@shsu.edu, or visit our website at www.shsu.edu/forward.
---
When You're Moving FORWARD, Quitting Isn't an Option!
College is a time to focus on your future, but sometimes unplanned issues or emergencies pop up that can jeopardize your educational goals. If you are facing an obstacle in life that is threatening your academics, please come to us before deciding to pause or stop your college career!
The FORWARD office services include:
Mentoring student success
Connection to the Financial Aid Office for opportunities including scholarships, grants, and part-time jobs
Housing assistance
Linking you to appropriate SHSU services, such as the Counseling Center, Career Services, the SAM Center, and more!
The FORWARD office is your ONE STOP SHOP support center, connecting you to any and all available resources and services, both on and off campus!
If you have further questions or would like to know more, please contact Falasha Spruiell, our program coordinator by email.
You can also call (936-294-2269), or visit us at the SSI office in AB4, Suite 202!
---
The Bearkat Forward Friends (BFF) Program
Our featured BFF for this issue is Megan Richardson. A native of North Carolina, Megan Richardson earned her B.S. degree in Biology from the University of North Carolina at Charlotte and her Master of Public Health Degree from East Carolina University. Shortly after graduation, Megan moved to Huntsville to work as the Program Coordinator for the Student Health Center. Megan plans major campus-wide health events such as the annual flu shot clinics and the Get Yourself Tested events. She is also on-call for customized health education related topics/programs for student organizations, classrooms, and residence halls. She currently works under the Office of Health Promotion. If you have any medical-specific question, she can direct you to a clinical staff member who can better assist you.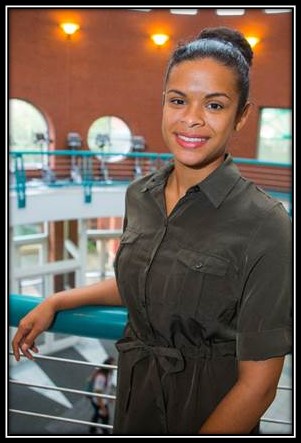 BFF Megan Richardson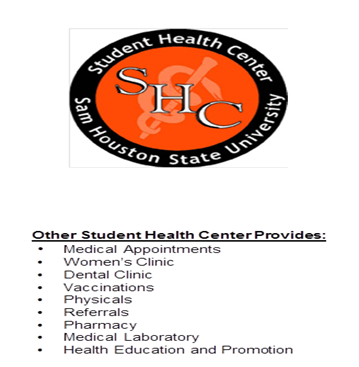 Health Center Program Coordinator
Email: mar112@shsu.edu
Phone: 936-294-4347
---
FORWARD Graduation Packets
Congratulations graduating FORWARD seniors! As a FORWARD student, you are eligible to receive a FREE graduation package that includes a complimentary cap, gown and a graduation picture package. Students must submit an application and a 200-300 word essay describing your college experience as a FORWARD student and how this has shaped your life and graduation goals.
---

Career Center
Are you looking for an on campus job? You must register to apply for the position.
10th Annual Etiquette Dinner
An etiquette event that teaches protocol for dinner interviews
Open to all students for only $10
Register at JOBSforKATS.com
Wednesday, April 19, 2017 in the LSC Ballroom @ 5:30pm-8:30pm.
---
Department of Leadership Initiatives
Leadership Over Lunch Series: Leadership for Women in the Workplace
FREE lunch and discussion of leadership skills
Wednesday, April 19, 2017 in the Lowman Student Center Room 315 @ 11am- 12pm
---
Student Money Management Center
Jeopardy - Claim your place as the SMMC Student of the Year and win a $1,000 scholarship
Wednesday, April 19, 2017 in the Student Affairs Annex Room 129 @ 6:00 pm
---
Sam Center
Study Skills Workshop Series
Need help with study skills and strategies? Time is running out!
Face-to-face and online opportunities are available!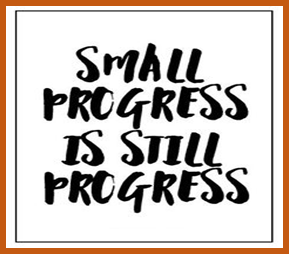 ---
SHSU Food Pantry
Food… Glorious Food! To sign up for the Food Pantry, students log on to their MySam account and click on the "Students" tab. Click on the "Food Pantry" link at the bottom of the page to request food. Students should register at least one day before the distribution date to ensure that they are added to the distribution list. Students need to bring their Bearkat OneCard and a sturdy bag when picking up food.
The SHSU Food Pantry is located in AB III, Room 113
February distribution dates are as follows:
Thursday, 4/13/2017 from 2pm-8pm.
Monday, 4/24/2017 from 2-8pm.
Don't forget to like the page on FB for regular updates! https://www.facebook.com/samfoodpantry
From the Student Success Initiatives Office
Academic Building IV Suite 202 | Box 2335 | Huntsville, Texas 77341
Phone: 936-294-2269 | FAX: 936-294-2232 | Email: forward@shsu.edu