August 2015 From the Office for First-Year Experience Issue 7
FORWARD Thinking is just for students who are former foster youth, orphans, wards of the court, or homeless students. Sam Houston State University is here to help you in reaching your graduation success. If you wonder why you are getting this email, please feel free to call our office at 936.294.2230 or drop by to see us at AB4, Suite 202. Learn more about us at www.shsu.edu/forward.
Financial Aid
Are YOU ready for the upcoming semester?
Reminder: Sunday, August 16, is the earliest date that financial aid will be disbursed!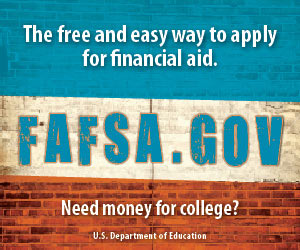 Have you completed the FAFSA for the upcoming 15-16 academic year? If you have been awarded, have you accepted the awards so they can be processed and applied to your account in August? If you haven't been awarded yet; there may be a problem with your FAFSA or you may have been selected for Verification. If you have any questions or concerns you can call Office of Student Financial Aid and Scholarships (936.294.1774).
Have you checked your SAP (Satisfactory Academic Progress) to ensure that you maintained eligibility for financial aid? You can check in Banner Self Service or give financial aid a call.
Did you regain eligibility for the Texas Grant? If you have had a Texas Grant in the past, have you checked your hours (successfully completed 24 in the academic year; overall 75% completion rate) and GPA (minimum 2.5) to make sure Texas Grant will be renewed? If you need any help in checking this out, please call financial aid.
---
Free Food?
There are multiple options for free food at SHSU!
On Saturday, August 1, the Houston Food Bank will be at the Church of Christ from 9 am – 3 pm. Bring your driver's license and bags or boxes to collect FREE groceries!
The Student Money Management Center has put out a helpful calendar of Free Food Events throughout the fall semester. See the attached flyer for more information.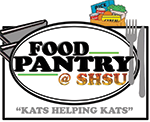 Food Pantry @ SHSU will begin food distribution on September 10 at the Episcopal Student Center (1614 University Avenue). To access the Food Pantry Request Form, go to your mySam account, click on the Students tab, and scroll down to the bottom left under "Student Assistance". Questions? E-mail foodpantry@shsu.edu.
---
How to Set Up a Successful College Class Schedule that flows with your life.
Academic Building IV - Rm 202 Walk-ins Welcome!
Learn how to build a class schedule that will maximize your academic outcomes and organize your time.
Prioritize college study time within your schedule according to research-based best practices.
Adopt these strategies from the beginning of your university experience or as your coursework becomes more demanding.
---
Fall 2015 Student Money Management Center Workshops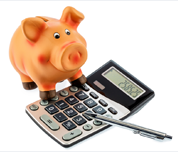 Don't let money be a problem this semester! The SMMC hosts multiple workshops throughout the semester covering topics such as adjusting to college on a budget, learning how to handle car insurance, and even how to handle holiday expenses! Pizza and drinks are provided, and you are eligible for a scholarship drawing after attending just 3 events! For more information, see the attached flyer.