Mid-April 2016 From the Student Success Initiatives Office Issue 19
FORWARD Thinking is just for students who are former foster youth, orphans, wards of the court, or homeless students. Sam Houston State University is here to help you in reaching your graduation success. If you wonder why you are getting this email, please feel free to call our office at 936.294.3422 or drop by to see us at AB4, Suite 202. You can also email us at forward@shsu.edu, or visit our website at www.shsu.edu/forward.
---
When You're Moving FORWARD, Quitting Isn't an Option!
College is a time to focus on your future, but sometimes unplanned issues or emergencies pop up that can jeopardize your educational goals. If you are facing an obstacle in life that is threatening your academics, please come to us before deciding to pause or stop your college career! The FORWARD office services include:
Mentoring student success
Connection to the Financial Aid Office for opportunities including scholarships, grants, and part-time jobs
Housing assistance
Linking you to appropriate SHSU services, such as the Counseling Center, Career Services, the SAM Center, and more!
The FORWARD office is your ONE STOP SHOP support center, connecting you to any and all available resources and services, both on and off campus! If you have further questions or would like to know more, please contact Falasha Spruiell, our program coordinator by email. You can also call (936-294-3422), or visit us at the SSI office in AB4, Suite 202!
The Bearkat Forward Friends (BFF) Program
---
Our featured BFF for this week is Dr. Holly Miller, a Professor and the Associate Dean of Academic Programs in the College of Criminal Justice. She has taught hundreds of undergraduate and graduate students over the last 15 years and loves being a part of one of the top criminal justice programs in the nation. She received her PhD in Clinical Psychology - with a Forensic emphasis - from Florida State University in 1999 and completed her internship with the Baylor College of Medicine. As a Forensic Psychologist, Dr. Miller conducts research and teaches in areas of criminal justice and psychology, such as Violent Offenders and Understanding Sexual Offending.
Dr. Miller can assist you by providing more information about the Criminal Justice programs here at Sam, as well as linking you with important resources in both the CJ school and across campus. When Dr. Miller is not at SHSU, she is golfing, working out, sailing, watching football, or eating chicken wings (and then working out again). She loves any sports and cooking delicious meals for others.
For more information about the Criminal Justice program, please visit their website. You can also contact Dr. Miller through email, or by phone (936-294-1686).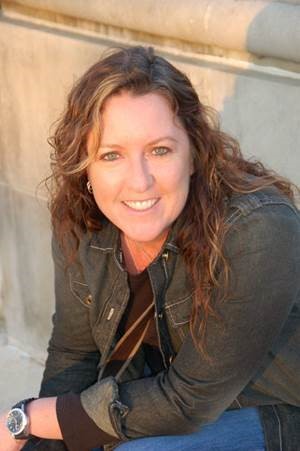 BFF Holly Miller
Associate Dean of Academic Programs
SHSU College of Criminal Justice
Break Housing
---
Break housing is available for students during the break between Spring and Summer semesters, and FORWARD students qualify for fee waivers! To sign up for free Break housing, you must be enrolled in summer classes, and most importantly, you MUST email Katy Pelton so she can verify your status. You can also contact the FORWARD program by calling 936-294-3422, emailing forward@shsu.edu, or coming into the Student Success Initiatives office (AB4, Suite 202) so we can assist you in this process.
Sexual Assault Awareness and Prevention Month
---
Sexual Assault Awareness & Prevention Month takes place in April of each year. During this month, agencies across the country focus on spreading awareness about sexual assault, and take measures to help prevent it from occurring. Unfortunately, sexual assault is far too common on college campuses and we are asking for you to help #TurnTexasTeal in support of SAAPM. By participating in the following events, you can help increase awareness and prevent sexual assault in the SHSU community!
Not On My Campus Ambassador Interest Meeting
A student led movement to end the silence surrounding sexual assault and create a safe environment at SHSU.

LSC Room 315 on 04/18 from 5:00-6:15PM

, or

LSC Room 321 on 04/19 from 6:30-7:45PM
Start by Believing: Walk A Mile in Her Shoes
The Graduate Student Organization and Lambda Alpha Epsilon are teaming up for a men's march to stop rape, sexual assault, and gender violence. Bring your own heels in your shoe size!

LSC Theater on 04/19 at 3:30PM
Haven Training: GLBT 101
The HAVEN program provides education and training to the university community to promote awareness about sexual and gender identities, and endeavors to create and sustain areas where supportive people provide information and work toward the elimination of myths, misconceptions, and stereotypes.

Student Services Annex Room 129 on 04/21 from 5:30-7:30PM
SHSU Denim Day
All you have to do is wear denim to show your support for sexual assault survivors!

Campus Wide on 04/27

---
SHSU Food Pantry
The SHSU Food Pantry is located at the Canterbury House (1614 University Ave.) and provides food to students in need. Food will be distributed twice a month and is on a first-come, first-served basis. Requests can be filled out online and must be filled out separately for each distribution date. For more information, visit the Food Pantry's website, Facebook, Twitter, or Instagram(@shsu_foodpantry) pages. The next registration date is April 13th and distribution will occur April 14th!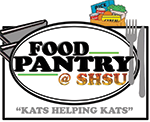 From the Student Success Initiatives Office
Academic Building IV Suite 202 | Box 2335 | Huntsville, Texas 77341
Phone: 936-294-3422 | FAX: 936-294-2232 | Email: forward@shsu.edu