2018-2019 Parents' Association memberships are now closed.
Memberships for the 2019-2020 academic year will be available June 1, 2019!
Purchase Finals Care Packages Here!
Order Deadline: Friday, April 12, 2019


Purpose:
Sam Houston State University Parents' Association exists to provide the opportunity for active participation and demonstrate that caring continues when students leave home to pursue higher education.
Benefits:
Personalized Newsletter
Email Notification of Events
*Academic & Draw Scholarship Eligibility
**Membership Card
Kat Konnection Magazine
Free Admission to Alumni Tailgates
Invitation to Alumni and University Events Locally and across Texas
Volunteer Opportunities
Planned Social Activities on Campus
History:
The SHSU Parents' Association was first originated in 1925 when Sam Houston State Teachers College celebrated it's first Parents' Day. It was such a success that the association elected officers and officially became the Parents' Association on November 5, 1926. The SHSU Parents' Association is an official university organization housed within the Dean of Students' Office. The SHSU Parents' Association will now include Alumni Association Parent Membership benefits.
*For students whose parents are members of the association
**Membership Card with benefits to include hotel, restaurant, and local business discounts

We do not issue returns or refunds
---
SHSU Parents' Association Reminders:
Apple Days are Monday and Tuesday prior to the start of finals during the Fall and Spring semesters. This is an association sponsored event to help all students with nourishment, scantrons, and a friendly face during finals.
If you have any questions or comments please contact the Parents' Association University Advisor, Lindsay Lauher at lindsay@shsu.edu
We do not issue returns or refunds
---
Facebook
Follow us on Facebook: https://www.facebook.com/SHSUParents/
Follow the instructions below to activate notifications and never miss our posts:

Step 1 - "Like Page"
Step 2 - Click the "Following" button, and select "Notifications On" option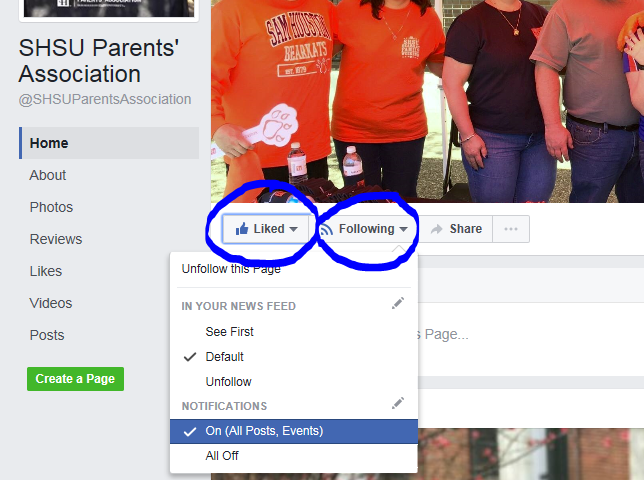 Step 3 - Check the "All Posts" and "Events" options.
Facebook will now notify you when something new appears on our page.
You can opt out at anytime by unchecking these same boxes.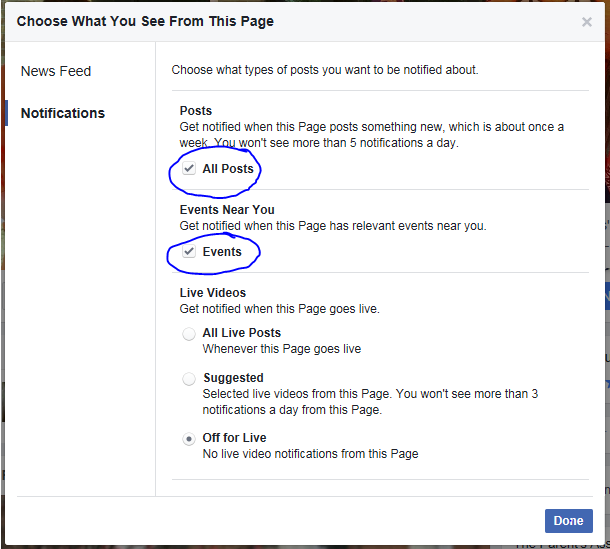 Save