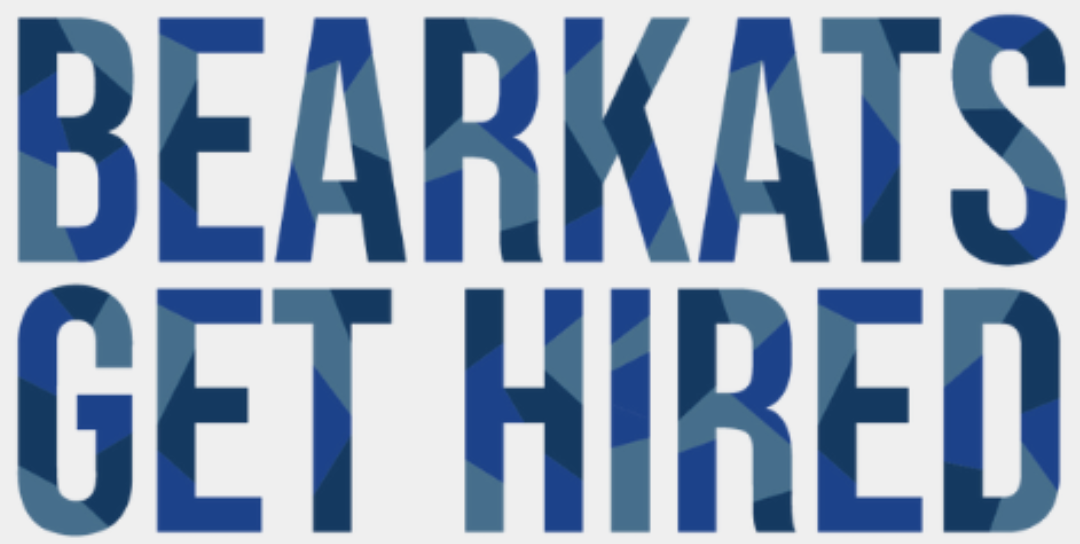 The Career Success Center has embarked on a new initiative during 2023 to provide a proactive and personal approach to serving our employer partners and connecting them to our students & alumni.
For our Employers:
We have moved to a new "concierge service" with our employers to work more proactively in finding the specific students you would like to recruit. Our Employer Engagement Team is dedicated to meeting with each and every employer that would like to connect with SHSU in recruiting Bearkats.
Our services include:
Posting Internships or Part/Full-Time Career Opportunities
Tabling Opportunities on Campus
On-Campus or Virtual Interview Services
Attendance at Career/Internship Fairs
Targeted Email/Text Message Blasts to Students
Social Media Advertisement
Exclusive Employer Sponsorship Packages
Our current calendar of events, including our Fall Career/Internship Fair dates are posted on our website and be view here. You can also register for the Career/Internship Fairs by selecting the event you would like to attend on the Upcoming Events page.
If you would like to hear more about our employer services through the Career Success Center, please contact our Employer Engagement Specialist Audrey Williams at akw007@shsu.edu or at 936-294-2535. You can also request more information by filling out the following Employer Services Form on our website.
For our Students:
The Career Success Center offers multiple resources for our students and alumni to connect with employers for internships or career opportunities.
Our office utilizes a LinkedIn Group called Bearkats Get Hire to allow employers to post their opportunities for students and alumni to view. You can join our group by clicking here.
Another resource for students to view internships and career postings is the new Career Success Center Learning Lounge Organization in Blackboard. Students will be automatically enrolled in the organization each semester. To view the organization, simply go to your MySAM page, click on the Blackboard link at the top of the screen, and then select Organizations on the left hand tool bar. Look for the CSC Learning Lounge Organization and one of the first items you will see is the Virtual Job Board. Opportunities are broken out by the following fields – on-campus jobs, jobs for all majors/programs, and jobs broken out by colleges.
The CSC also utilizes Handshake as an online platform for students to view internship or career postings not just in the State of Texas, but nationally with over 8,000 employers. Students are automatically uploaded into Handshake with an account and can use the single sign on feature with their MySAM credentials to login. To log into Handshake, please access the site here.
More information about services for students through the Career Success Center be found on the Students tab on our website.
---