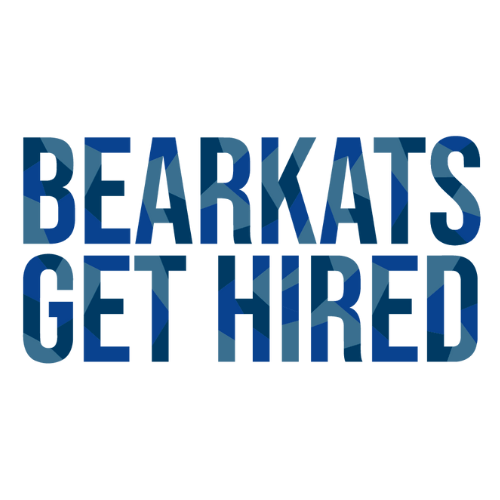 The Sam Houston State University Career Success Center is embarking on a new initiative for 2023 as we work with employers looking to hire Bearkat Talent! We are moving to a new "concierge service" with our employers to work more proactively in finding the specific students you would like to recruit. The main change for our office is that we are moving away from using Handshake to post jobs and/or internships for our students. Instead of creating these opportunities in Handshake and
hoping
that students will go and view them, we are offering employers a more proactive approach to getting the word out to our students about those opportunities. Employers will simply contact our Employer Engagement Team either via email or phone call, we will collect some information from you about the job or internship, and then we will send out the information to the specific populations of students you would like to recruit from. Our office will be using direct communications via email and text message to our students to notify them of opportunities with your company. As we work with you, we will also be able to set up interview sessions (on-campus or virtually) with our students should you want to request this service.
SHSU and the Career Success Center will also be using LinkedIn as the main platform to connect employers to our students and alumni. If you have not already followed our Group on LinkedIn, please search for "SHSU Career Success Center" and click the follow button to request access to our page. We will work with employers to post these same opportunities for our students and alumni to view. But you have to be a follower of our group before we will post this information within our Group.
Our website is currently undergoing some updates and hope to have them completed soon! We are working to have a simple form on our page that will allow you to enter any job or internship information you would like to post for our students. We will collect that information and then contact you within 1-2 business days to work on getting some Bearkats interested in your opportunities.
If you would like to post an employment or internship opportunity for our students, please contact Audrey Williams at akw007@shsu.edu or at 936-294-2535.
Finally, our Spring Career & Internship Fair dates are posted on our website - https://www.shsu.edu/dept/career-success-center/events.html. If you would like more information about our Career & Internship Fairs, please contact Emily Acker at eaa022@shsu.edu or 936-294-3513.
If you are a campus partner and would like to post a student worker or work study position for SHSU students, please contact Shannon Legg at sxl136@shsu.edu or 936-294-3009.
---