KatTalks - Stories of Success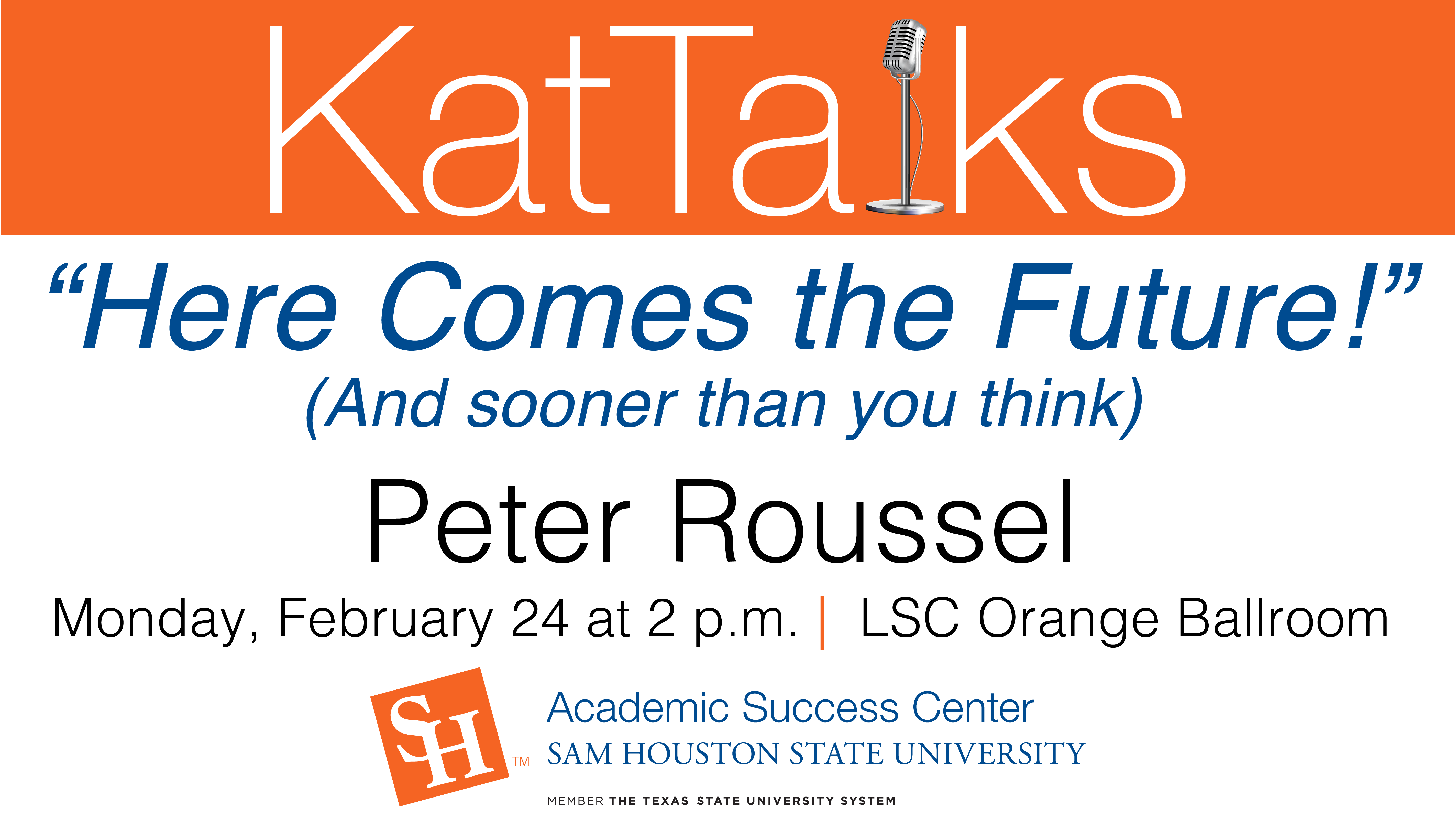 KatTalks - Stories of Success
Join us for our first series of KatTalks where SHSU faculty, staff, students, and alumni speakers motivate and empower students on their journey of student success by sharing both powerful, personal stories of success and advice on reaching academic and professional goals.
The Academic Success Center recognizes the need to provide a speaker series beyond skills workshops. We are Bearkats speaking to the real and relatable stories of other Bearkats in our journeys of student success. Each session is 20-30 minutes long with a quick Q and A after where audience members can interact with our speakers for true, real, and engaging Kat Talks.
Interested in Attending?
Join us in welcoming our fellow Bearkats to the Orange Ballroom in the LSC on the following dates:
Peter Roussel on Monday, February 24th at 2:00pm
Victoria White on Tuesday, March 17th at 2:00pm
Dr. Drew Miller on Monday, April 27th at 2:00pm
Want to Know More?
Check out the January 21st article on Today@Sam on KatTalks and Dr. Dana Hoyt's contribution to this exciting new series or email the Academic Success Center at asc@shsu.edu
Want to Watch a Previous KatTalk?
Use the links below to watch previous KatTalks: