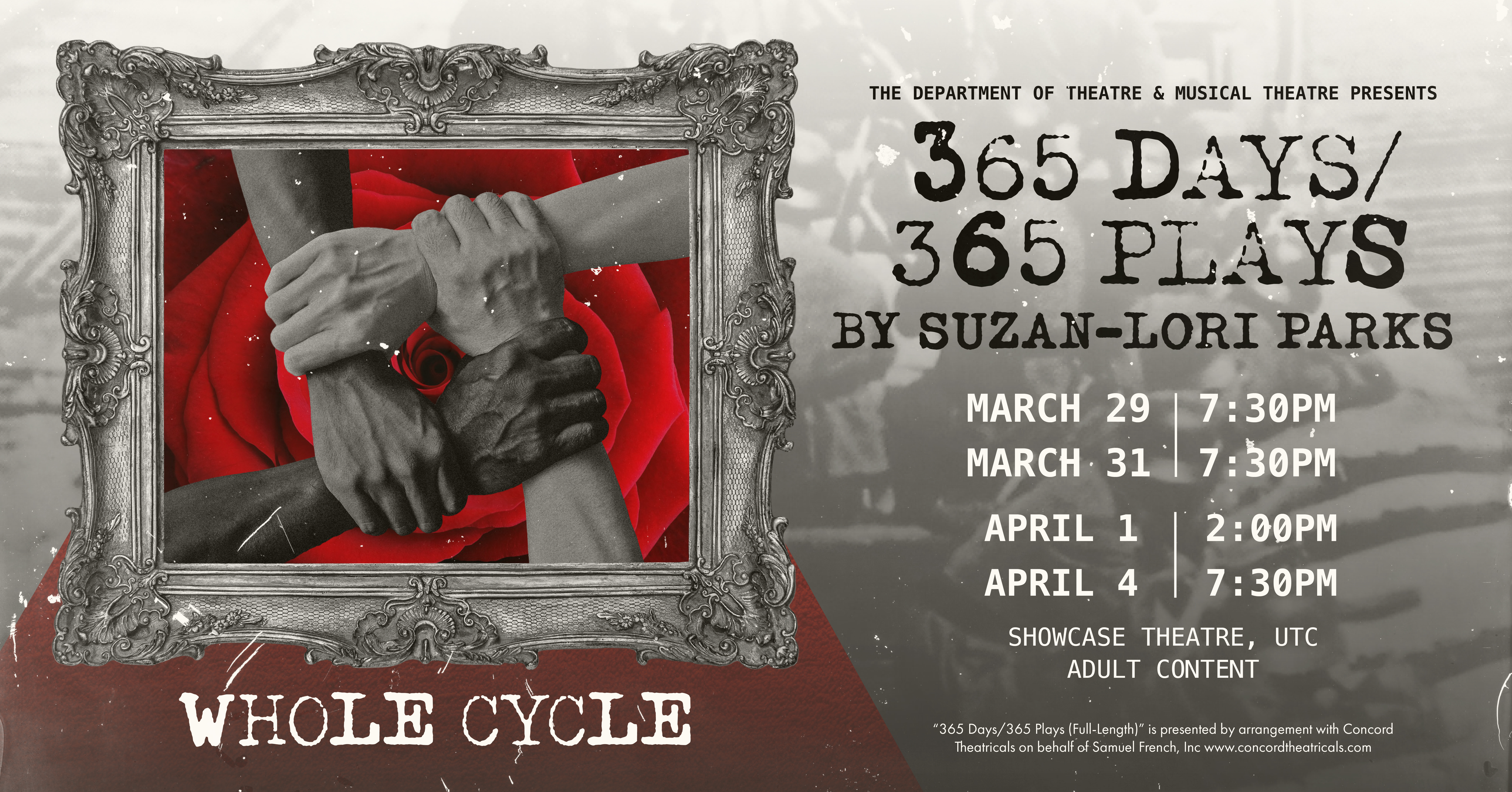 365 Days/365 Plays
By Susan-Lori Parks
The Whole Cycle
March 29th, 31st & April 4th @ 7:30pm & April 1st @ 2pm
---
---
The SHSU Department of Theatre & Musical Theatre invites you into the form-breaking, avant-garde style of leading American playwright Suzan-Lori Parks with a fraction of her 365 Days/365 Plays. Each cycle is a distinct collection of Parks's worldview of war and peace as America moved into a post-9/11 culture.
SHSU Theatre will run two separate productions or Cycles, in repertory starting March 28th. THE WHOLE CYCLE is 32 individual plays from the collection for an evening of captivating theatre!
Tickets are available on the Box Office website for $12 in advance and $15 the week of the event. Season passes for $99 include 10 events of choice per year. SHSU students, faculty, and staff may redeem one free ticket per event with a valid Sam ID. Student tickets will be available the week of the event. Restrictions may apply. Contact the Box Office for details. www.shsutickets.com
The Showcase Theatre is located in the University Theatre Center at 1740 Bobby K. Marks Drive and 17th street between the Newton Gresham Library and the James and Nancy Gaertner Performing Arts Center.
BEHIND THE SCENES
Videos Coming Soon