July 5, 6, 2019 | 7:30 p.m. & July 7, 2019 | 2:00 p.m.
University Theatre Center, Erica Starr Theatre
With music by Stephen Schwartz and book by John-Michael Tebelak GODSPELL has a story and music which has been beloved by many for decades. Constructed as a group of parables based on the Gospel of Matthew and filled with favorite songs such as "Day by Day" and "We Beseech Thee" this a joyous celebration of friendship, love and devotion to high ideals. GODSPELL is a show for everyone.
MEET DIRECTOR Penny Hasekoester:
M.F.A., University of Texas; M.A., Western Kentucky University; B.A., Eastern Kentucky University: produced playwright, professional acting and directing credits; creative drama specialist; 2003 Kennedy Center American College Theatre Festival National Finalist with the SHSU production of The Laramie Project, Kennedy Center American College Theatre Festival Region VI Texas State Chair.
MEET THE CAST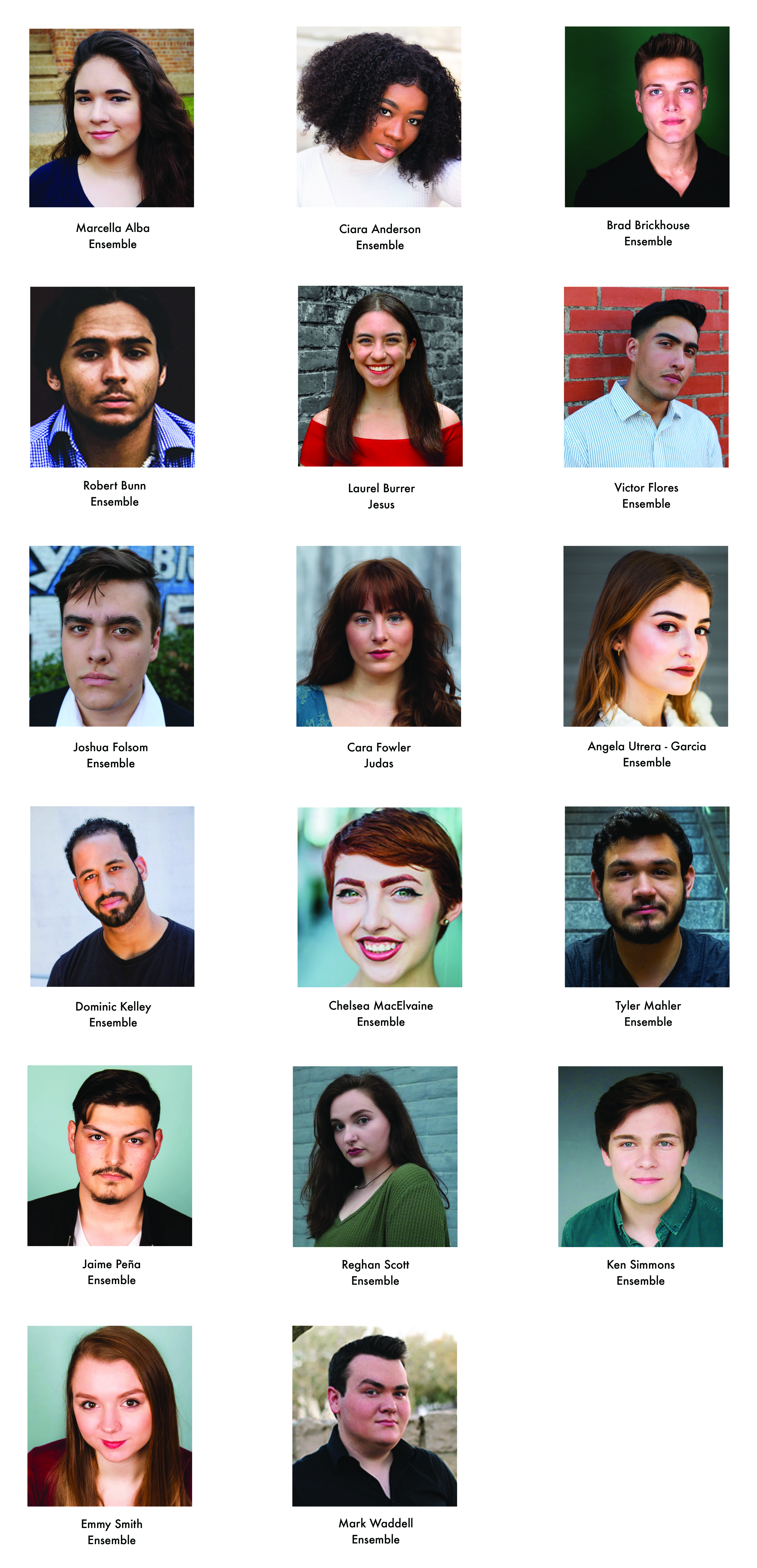 ARTISTIC STAFF
Music Director
,
Jonathan Craft
Choreographer
, Donald Shorter Jr.
Costume Designer
, Barry Doss
Scenic Designer
, Nicholas Graves
Light Designer
,
Craig Brossman
Sound Designer
,
Cody Davis
Assistant Light Designer
, Lexi Renfro
PRODUCTION STAFF
Company Manager
, Penny Hasekoester
Technical Director
, Craig Brossman
Stage Manager

,
Sarah Sturdevant
Orchestra Manager
, Dr. Laura Avery
Costume Shop Supervisor
, George Curry
Scenic Artist/Props Master
, Charley Topper
Theatre Manager
, Katie Prior
Box Office Manager
, James Shields
Production Coordinator
, Bill Thomas
Production Manager
, Michael Larson