February 19th - 22nd, 2020
Sweat is a 2015 play by American playwright Lynn Nottage who developed the play following a series of 2011 interviews with the residents of Reading, Pennsylvania, which at the time, according to the US Census Bureau, was officially one of the poorest cities in America with a poverty rate of over 40%. Sweat, the 2017 Pulitzer Prize winning drama is coming to Sam Houston State University's Department of Theatre and Musical Theatre February 19-22, 2020 with evening performances at 7:30 p.m. and a Saturday matinee performance at 2:00 p.m. Sweat is directed by Kevin Crouch.
The play is centered on the working class of Reading, Pennsylvania in the year 2000. A group of life-long friends decompress at the bar, a second home for everyone who works at Olstead's steel mill. They've kept us this after work routine for over 20 years but when rumors of layoffs begin to stir, rifts form, chipping away at their trust. At that point, the blood, sweat and tears, not to mention the generations of loyalty these workers have shown, don't seem to amount to much. What Nottage captures brilliantly is the way work, however hard or demanding it is, gives people a sense of identity and purpose. Sweat is a poignant play that takes a look at the de-industrial revolution as it delves into issues of the economy, immigration, race-relations in America, and politics. Nottage never tells us who's right or who's wrong, but always shows us who's human.
There are only nine characters in the play, some of them peripheral, but they're exceptionally well written. Director Kevin Crouch says of the playwright and her characters, "It's really exciting for our students to work on a Lynn Nottage play, she's one of only a handful of playwrights to win multiple Pulitzer Prizes and the only female playwright to ever do so. Her characters are so vivid and seamlessly woven together to tell this truly American story."
"Empathy radiates from every word;
Nottage's own sweat has paid off is what is emphatically one of the great American plays."
Time Out, London
By Lynna Nottage
SWEAT is presented by special arrangement with Dramatists Play Service, Inc., New York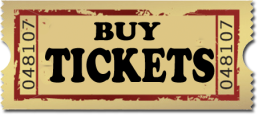 Call the BOX OFFICE at 936.294.2339 or visit www.shsutickets.com to purchase your tickets online. Tickets are $12 if purchased in advance, $15 at the door. SHSU Students can obtain one free ticket the week of the show online at www.shsutickets.com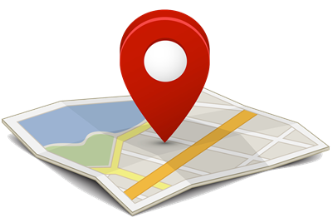 The Erica Starr Theatre is located in the University Theatre Center at 1740 Bobby K. Marks Drive and 17th street between the Newton Gresham Library and the James and Nancy Gaertner Performing Arts Center.
MEET DIRECTOR KEVIN CROUCH: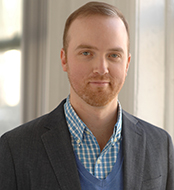 Kevin holds a M.F.A in Acting from New York University, Graduate Acting Program. B.F.A in Theatre from Sam Houston State University. Teaches Beginning and Advanced Acting, Stage Movement for the Actor, and Stage Combat. Member of Actors' Equity Association. As a Director as SHSU, Kevin has helmed The Arabian Nights, The Lonesome West, Damn Yankees, Noises Off, Clybourne Park, Harvey, and Footloose. Kevin has performed all over the nation at Dorset Theatre Festival, Barrington Stage Company, Connecticut Repertory Theatre, Lake Tahoe Shakespeare Festival, Great Lakes Theatre and Idaho Shakespeare Festival. Kevin has also taught in New York City at The Public Theatre, NYU, and Stella Adler School of Acting.
MEET ASSISTANT DIRECTOR CHARLES MITCHELL: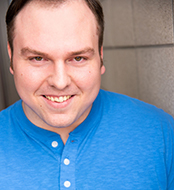 Charles is a senior musical theatre major from Teague, Texas. SHSU audiences may remember him as Samuel Byck in Assassins, Reverend Shaw in Footloose, Macduff in A Macbeth, an ensemble member in Smokey Joe's Café, Dr. Chumley in Harvey, Jud Fry in Oklahoma!, Charles/Martext in As You Like It, and as Russ/Dan in Clybourne Park,. At other institutions, he has appeared as Leonato in Much Ado About Nothing. Upon graduation, Charles plans to pursue a career in acting, directing and musical theatre.
Meet The Cast

Tracey:
Kelsea Henderson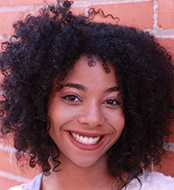 Cynthia:
Sierra Glover

Jessie:
Julia Miles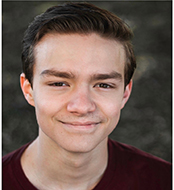 Jason:
Mayson Ferree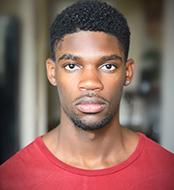 Chris:
Joshua Hadnot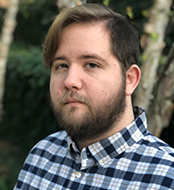 Stan:
Micheal Bowman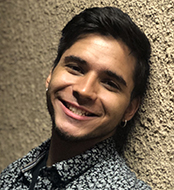 Oscar:
Robert Bunn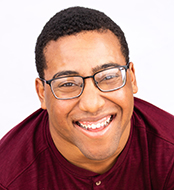 Brucie:
Quinn Berry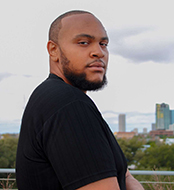 Evan:
Jarad Holiday
ARTISTIC STAFF
Scenic Design, Jessica Hightower (Senior, Design & Technology major)
Projection Design, Jessica Hightower (Senior, Design & Technology major)
Sound Design, Isaiah Parnell
Assistant Sound Design, Joshua Polanco (Junior, Design & Technology major)
Costume Design, Kristiana Hanssen
Lighting Design, Ben Stacher (Junior, Design & Technology major)
Assistant Lighting Design, Katy Cox (Junior, Acting & Directing major)
Fight Director, Kevin Crouch
PRODUCTION STAFF
Stage Manager, Alyson Alcorn (Sophomore, Design & Technology major)
Assistant Stage Managers, Javon Roughley (Freshman, Theatre Studies major) Emmy Smith (Senior, Musical Theatre major), Kristin Oxford (Senior, Theatre Education major)
Props Master, Charly Topper
Technical Director, Craig Brossman
Costume Shop Supervisor, George Curry
Assistant to Costume Designer, Lexi Renfro (Senior, Design & Tech major)
Theatre Manager, Katie Prior
Box Office Manager, James Shields
Production Coordinator, Bill Thomas III
Poster Design, Hannah Anderson (Senior, Acting & Directing major)
Publicity Photography, Brandon Willis (Senior, Musical Theatre major)