April 24 - 27th, 2019
The high energy, 1980's dance show Footloose, based on the hit film of the same name is kickin' its way to Sam Houston State University's Department of Theatre and Musical Theatre's Erica Starr Theatre April 24-27, 2019 with evening performances at 7:30 p.m. and a Saturday matinee performance at 2:00 p.m. Footloose Stage Adaptation by Dean Pitchford and Walter Bobbie, Music by Tom Snow and Lyrics by Dean Pitchford. Directed by Kevin Crouch and Kyle Craig-Bogard with music direction by Dr. Laura Avery and Dr. Eric Gundersen.
Like the movie, the musical follows the story of Ren McCormack, a teenage boy from Chicago. He and his mother move to the small town of Bomont. Upon arriving, Ren finds himself at odds with most of the town, including the Reverend Shaw Moore. The Reverend has convinced the town to outlaw dancing, which Ren finds unbelievable. With the help of Ariel (the Reverend's daughter) and Willard (a country boy who becomes Ren's best friend), Ren convinces the Reverend to let the teenagers dance, and in the process helps the town to heal from a tragedy that affected them all. Ultimately, the story is one of rebellion, redemption and closure.
This show is pure fun with familiar 1980's pop-rock hits like "Almost Paradise," "Let's Hear It for the Boy," "Holding out for a Hero" and "Footloose." The spirited young cast struts their stuff while they dance, sing, kick, jump and two-step their way through the beats and rhythms of these great pop tunes. Director Kevin Crouch says, "It has been exciting to collaborate on Footloose. It is a show that not only is a blast to listen to and watch but has a message that our students are finding very relevant with regards to having their voices heard and standing up for what they believe is right. It is a fun finish to our season and I think you will leave the theatre with big smile on your face and humming a tune you know." Come let loose and join the fun!
FOOTLOOSE is presented through special arrangement with R & H Theatricals: www.rnh.com.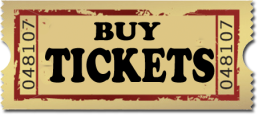 Call the BOX OFFICE at 936.294.2339 or visit www.shsutickets.com to purchase your tickets online. General admission tickets are $15. Discounted tickets are priced at $12 for senior citizens or those with a Bearkat One Card.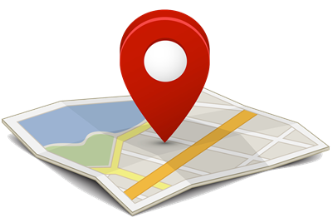 The Erica Starr Theatre is located in the University Theatre Center at 1740 Bobby K. Marks Drive and 17th street between the Newton Gresham Library and the James and Nancy Gaertner Performing Arts Center.
MEET DIRECTOR Kevin Crouch: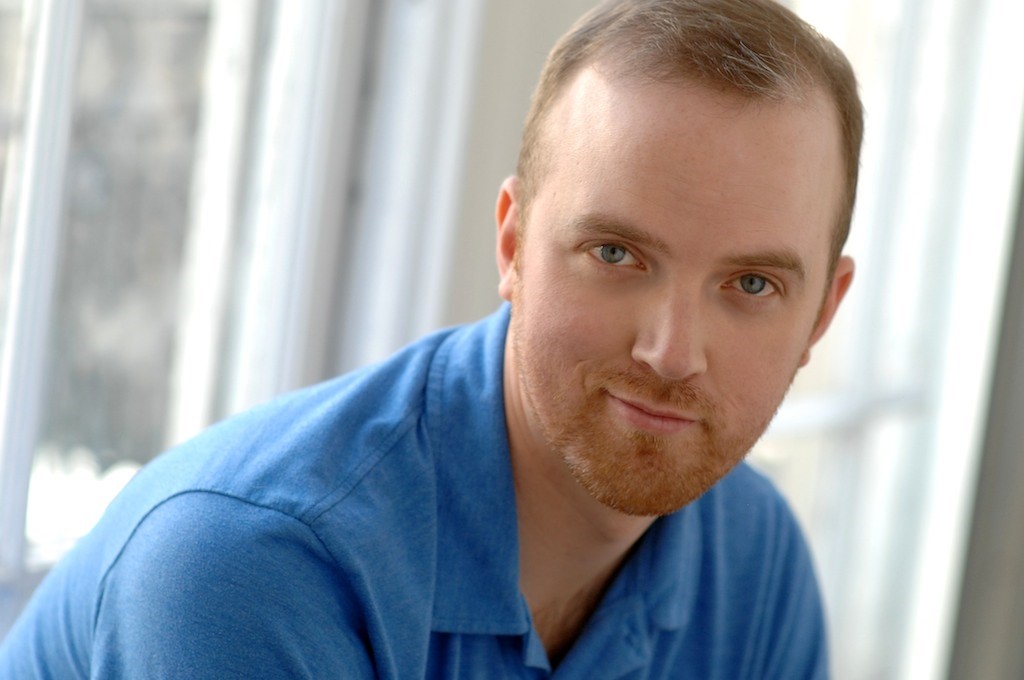 Kevin Crouch holds a M.F.A in Acting from New York University, Graduate Acting Program. B.F.A in Theatre from Sam Houston State University. Teaches Beginning Acting, Stage Movement for the Actor, and Stage & Theatre Management. Member of Actors' Equity Association. As a Director as SHSU, Kevin has helmed The Arabian Nights, The Lonesome West, Damn Yankees, Noises Off, Clybourne Park, and Harvey. Kevin has performed all over the nation at Dorset Theatre Festival, Barrington Stage Company, Connecticut Repertory Theatre, Lake Tahoe Shakespeare Festival, Great Lakes Theatre and Idaho Shakespeare Festival. Kevin has also taught in New York City at The Public Theatre, NYU, and Stella Adler School of Acting.
MEET CO-DIRECTOR/CHOREPGRAPHER Kyle-Craig Bogard: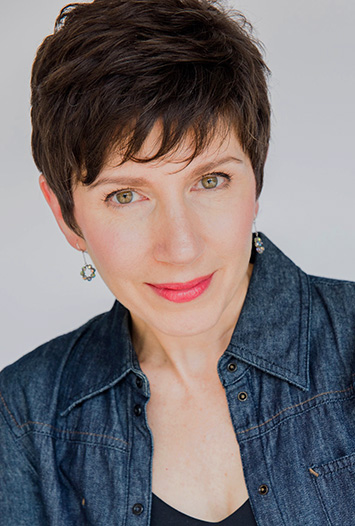 Assistant Professor, Kyle Craig-Bogard is in her third year at Sam Houston as dance instructor and choreographer in the Department of Theatre and Musical Theatre. Kyle's performance and choreographic career has spanned the globe. Her Broadway and NYC performance credits include The Most Happy Fella, The Radio City Christmas Spectacular and Easter Show. Regionally, she performed in the national tour of Guys and Dolls, at the Goodspeed Opera House in On the Town, at Maine State Music Theatre in Titanic, The Scarlet Pimpernel, Victor/Victoria, and The Sound of Music, and at Hartford Stage Company in the original production of Martin Guerre. Additionally, Kyle danced in the 2003 and the State Farm Industrial. Through these shows and others, she has had the honor and the pleasure to work with such great choreographers as Christopher Chadman, Liza Gennaro, Michael Shawn, Tony Stevens, Linda Haberman, Robert Longbottom, John Dietrich, Dennis Callahan and Richard Stafford.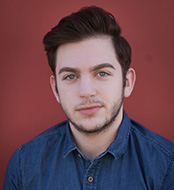 Ren McCormack
Austin Colburn*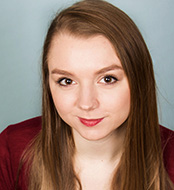 ARIEL MOORE
Emmy Smith

WILLARD HEWITT
Roland Jackson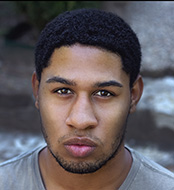 CHUCK CRANSTON
James Johnson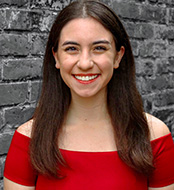 RUSTY
Laurel Burrer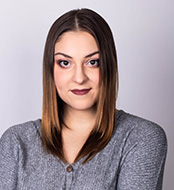 WENDY JO
Julianne McBride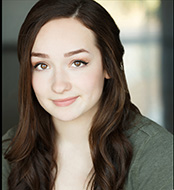 URLEEN
Monica Oliva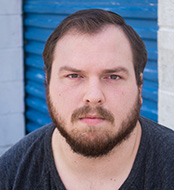 REVEREND SHAW MOORE
Charles Mitchell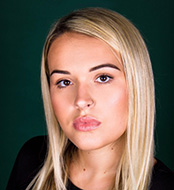 VI MOORE
Caroline Parks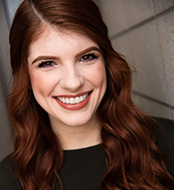 ETHEL McCORMACK
Ashton Eichelman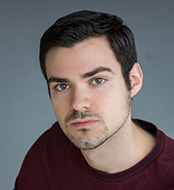 COWBOY BOB
Brandon Willis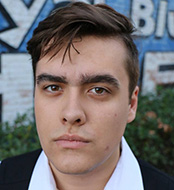 WES WARNICKER
Joshua Folsom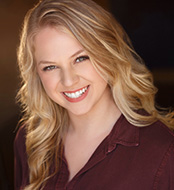 LULU WARNICKER
Katie Sharp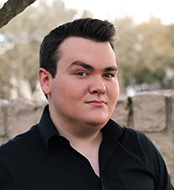 COACH ROGER DUNBAR
Mark Waddell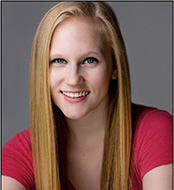 ELEANOR DUNBAR
Allison Lesko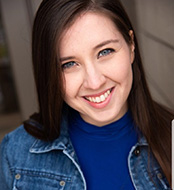 BETTY BLAST
Anna Pritchett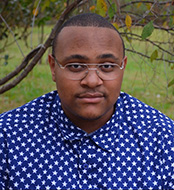 PRINCIPAL HARRY CLARK
Jarad Holliday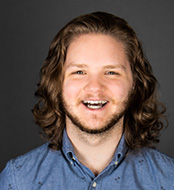 Garvin
Talor Arnett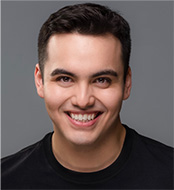 BICKLE
Noah Blessing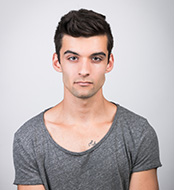 JETER
Gavin Calais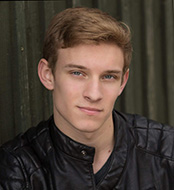 TRAVIS
Aodhan Brazil

LYLE
Jordi Viscarri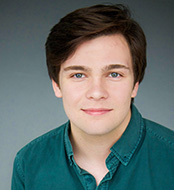 Band Member 1
Kenneth Simmons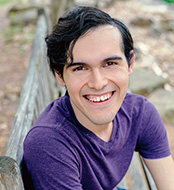 Boy 3
Zachary Ramon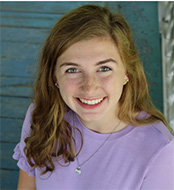 COWGIRL
Molly Breedlove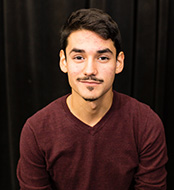 COP
David Quiroz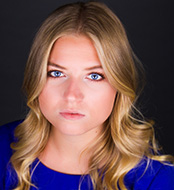 Ensemble
Brita Fagerstrom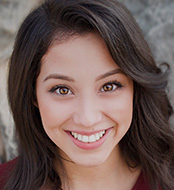 Ensemble
Anissa Garza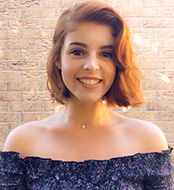 Ensemble
Abigail Langston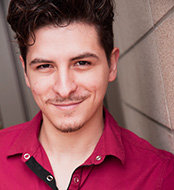 Ensemble
Osmar Martinez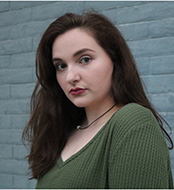 Ensemble
Reghan Scott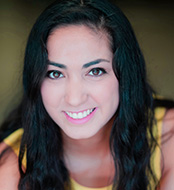 Ensemble
Yasmyn Sumiyoshi
*Appears in this production courtesy of Actors' Equity Association
PRODUCTION STAFF
Music Directors, Dr. Laura Avery and Dr. Eric Gundersen
Stage Manager, Shelby Semands (Senior, Theatre Studies, BFA Theatre)
Costume Design, Kris Hanssen
Lighting Design, Katie Gruenhagen
Scenic Design, Nicholas Graves & Jessica Hightower (Junior, Design/Tech, BFA Theatre)
Sound Design, Cody Davis
Assistant Stage Managers, Chelsea Bettis (Senior, Theatre Education, BFA Theatre), Bryanna Harris (Freshman, Theatre Studies, BFA Theatre)
Dance Captain, Monica Oliva (senior, BFA Musical Theatre)
& Noah Blessing (junior, BFA Musical Theatre)
Assistant Lighting Design, Ben Stacher (Junior, Design/Tech, BFA Theatre)
Assistant Costume Design, Hannah Anderson (Junior, Acting & Directing, BFA Theatre)
Assistant to the Music Director, Sam Menke (senior, BFA Musical Theatre)
Costume Shop Supervisor, George Curry
Props Master, Charley Topper & Christiana Pittman (Junior, Design/Tech, BFA Theatre)
Technical Director, Craig Brossman
Theatre Manager, Katie Prior
Box Office Manager, James Shields
Production Coordinator, Bill Thomas
Poster and Photography, Gavin Calais (Senior, Musical Theatre major)
ORCHESTRA
Conductor, Dr. Laura Avery
Keyboard 1, Dr. Eric Gundersen
Keyboard 2, Jonathan Craft
Drums, Dr. Luke Hubley
Percussion, Stephen Hambright
Guitar 1, Frank Debretti
Guitar 2, George Heathco
Bass, Conrad Guthrie
Reeds, Aaron Martinez