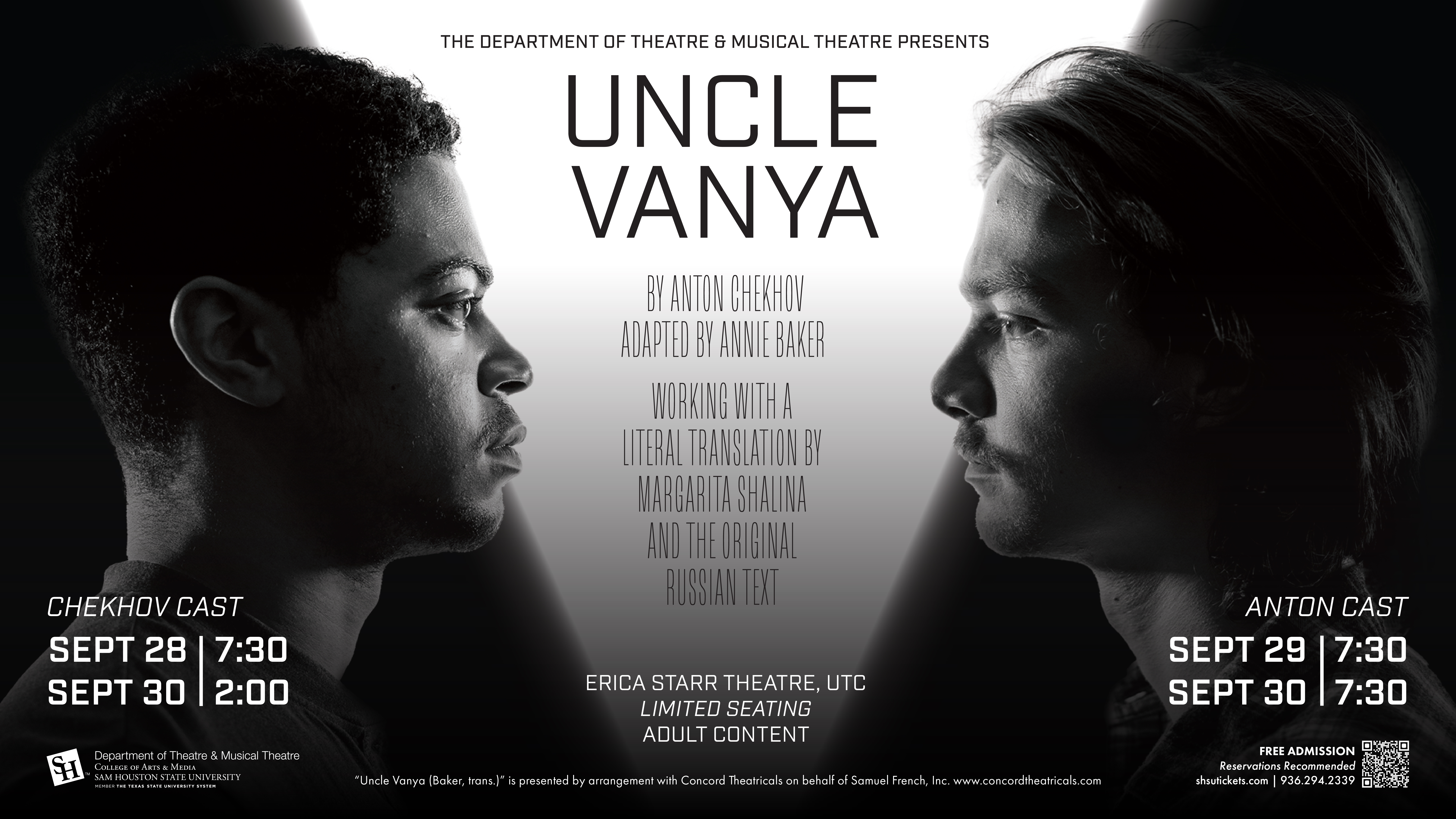 Uncle Vanya
By Anton Chekhov
Adapted by Annie Baker
Based on a literal translation by Margarita Shalina
Chekhov Cast September 28th @ 7:30pm and September 30th @ 2:00pm
Anton Cast September 29th @ 7:30pm and September 30th @ 7:30pm
---
---
This intimate, immersive new adaptation of Chekhov's classic from Pulitzer Prize-winning playwright Annie Baker, brings colloquial language to this internationally beloved story of human relationships and yearning. Two obsessive love affairs that lead nowhere and a flirtation that brings disaster. Mixing the tragic and the absurd and dealing with a form that allows for ambiguity and contradiction, Uncle Vanya has been deemed "the first modernist play." Annie Baker's Uncle Vanya introduces twenty-first century audiences to Chekhov's enduring wit, insight, and emotional depth.
Tickets are free by reservation are highly recommended as seating is very limited. Contact the Box Office for details. www.shsutickets.com
The Erica Starr Theatre is located in the University Theatre Center at 1740 Bobby K. Marks Drive and 17th street between the Newton Gresham Library and the James and Nancy Gaertner Performing Arts Center.