She Kills Monsters: Virtual Realms
Oct 14-17, 2020
Technology is our scene partner in this new made-for-Zoom version of Qui Nguyen's comic-adventure drama, She Kills Monsters: Virtual Realms. Presented via online live-streaming by Sam Houston State University's Department of Theatre and Musical Theatre October 14-17, 2020 with 7:30 p.m. viewings each evening as well as a 2 p.m. Saturday matinee viewing option. She Kills Monsters: Virtual Realms is directed by Dr. Vicky Lantz.


Technology has been at the forefront of the "new normal" of pandemic life, transforming education, health, food service, and seemingly every other industry, including theatre. Playwright Qui Nguyen made Zoom-friendly changes to his acclaimed 2011 play in order to craft this performance for the virtual realm. This required our design team, actors, and crew to think in an entirely new way when creating the piece. She Kills Monsters: Virtual Realms toggles between the real world and a Dungeons & Dragons-type realm. Differentiating between the real and the surreal required devotion to timing, measurements, and positioning to ensure our virtual audience will be able follow what's happening.


She Kills Monsters: Virtual Realms tells the story of Agnes Evans as she navigates senior year of high school following the death of her teenage sister, Tilly. When Agnes finds Tilly's Dungeons & Dragons notebook, however, she stumbles into a journey of discovery and action-packed adventure in the imaginary world that was Tilly's refuge. Director Vicky Lantz says of the piece, "re-crafted to fit the Age of Corona, She Kills Monsters: Virtual Realms explores grief, loss, identity, and victories large and small, all through the lens of role playing and the tip top of all tabletop RPG, Dungeons and Dragons. Nguyen is a master of pop culture and sci-fi/fantasy theatre, and in this Virtual Realm, we follow Agnes the Average through the exciting world of D&D!"


By Qui Nguyen
"She Kills Monsters: Virtual Realms" is presented by arrangement
with Concord Theatricals on behalf of Samuel French, Inc.
www.concordtheatricals.com
DRAMATURGY
She Kills Monsters: Virtual Realms Dramaturgy Casebook prepared by Hannah Figer (Theatre Education, Senior)
Tickets to view the online stream are $15.00. Online streaming requires a high-speed internet connection and a modern web browser.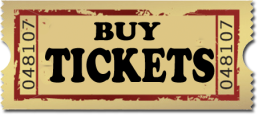 Stream is a live feed only; ticket purchase does not provide on demand access. Please visit www.shsutickets.com for details, 7:30 pm and a 2:00 pm Saturday Matinee.
For ticketing questions, please email the box office at tickets@shsu.edu or call us at 936-294-2339. Streaming platform hosted by ShowTix4U.com.
.
MEET DIRECTOR Vicky Lantz: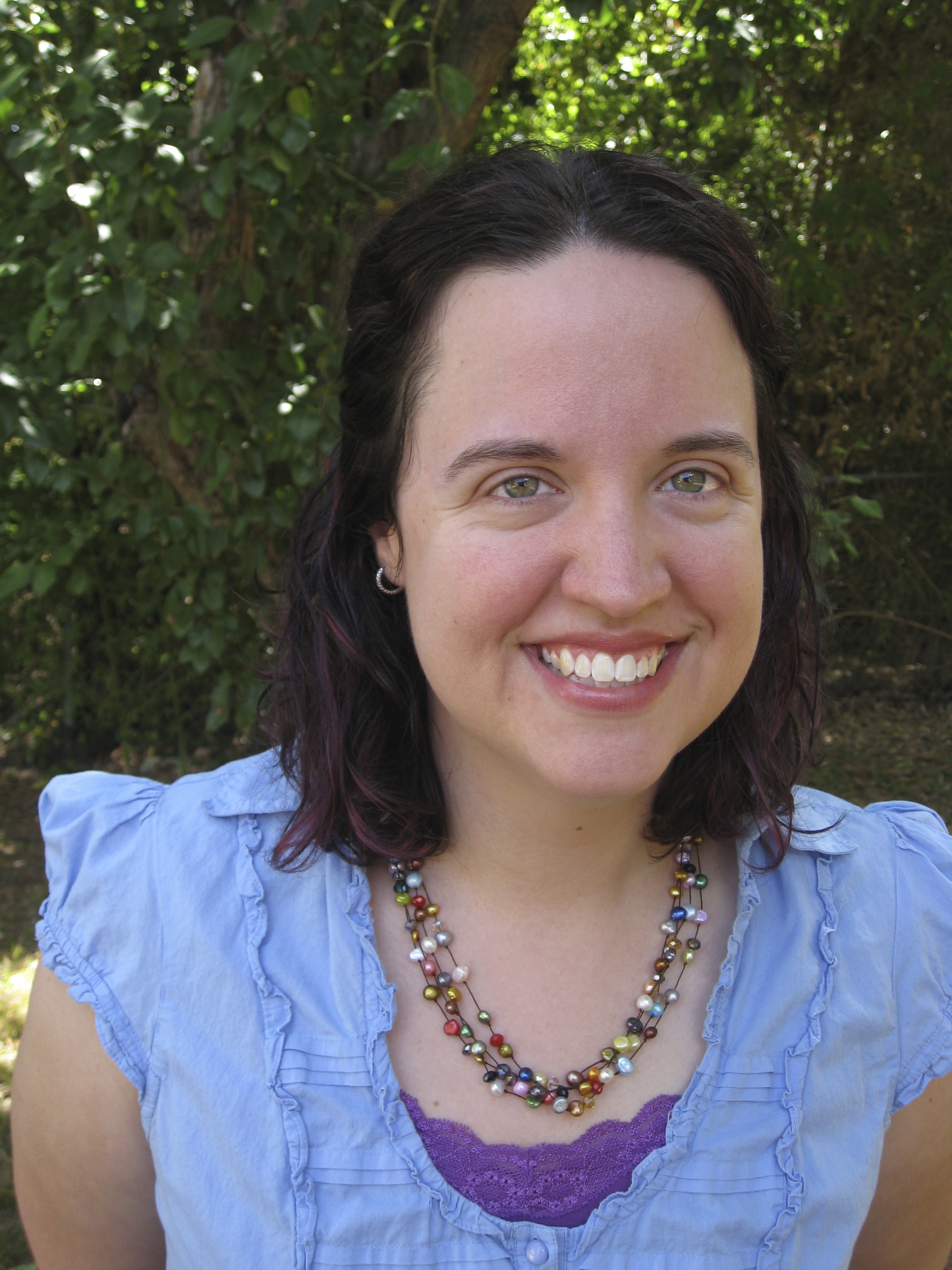 DR. Vicky Lantz holds a PhD in Theatre and Drama from the University of Wisconsin-Madison. Vicky has taught drama, acting/devising performance, and youth theatre at UW-Madison, Gettysburg College, and Franklin and Marshall College before coming to Sam Houston State. She is the co-editor of Nationalism and Youth in Theatre and Performance, Routledge 2014 and has an article forthcoming in Popular Entertainment Studies journal. Her research centers on African, Caribbean, and American theatre and performing identities, and presents work regularly at AATE, ASTR, ATHE, and is a committee member of American Drama and Theatre Society. She has directed plays and devised performances for youth and adult audiences in Portland, Or., Wisconsin, Pennsylvania, and Chicago.
MEET ASSISTANT DIRECTOR Laurel Burrer:
Laurel Burrer Laurel is a senior musical theatre major from Carrollton, Texas. SHSU audiences may remember her as Sarah Jane Moore in Assassins, Olive Ostrovsky in The 25th Annual Putnam County Spelling Bee, and Rusty in Footloose. Laurel was recently cast as an ensemble member in SHSU's scheduled Spring production of Almost, Maine. Unfortunately, due to unforeseen circumstances this production was suspended. At other institutions, she has appeared as an ensemble member in The Music Man and Kiss Me Kate. Upon graduation, Laurel plans to pursue a career in performance, choreography and directing.
Meet The Cast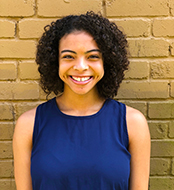 AGNES:
Sarah Sachi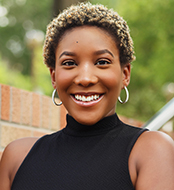 TILLY/TILLIUS::
Johanna Wylie-Turner

CHUCK:
Adam Harkay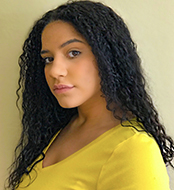 LILITH/LILLY:
Mickey Pellum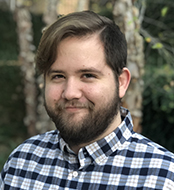 ORCUS/RONNIE:
Michael J Bowman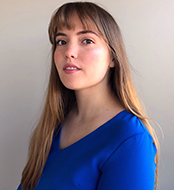 KALIOPE/KELLY:
Clara Griepp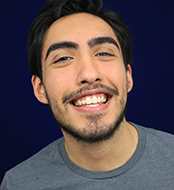 MILES:
Victor Flores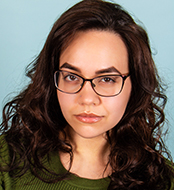 VERA/EVIL TINA:
Mari Tortorice

FARRAH/EVIL GABBI:
Dinah Ndu

NARRATOR:
Laurrel Burrer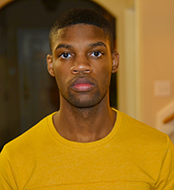 THE GREAT MAGE STEVE:
Joshua Hadnot
ARTISTIC STAFF
Costume Designer: Lexi Renfro (Senior, Design & Tech major)
Sound Designer: Isaiah Parnell
Assistant Sound Designer: Juanita Salazar (Junior, Design & Tech major)
Illustrations: Natalie Holmes (Senior, Design & Tech major)
Environmental Design: Nicholas Graves
Dramaturgy: Hannah Figer (Senior, Theatre Education major)
PRODUCTION STAFF
Stage Manager, Makenna Hamm (Sophomore, Theatre Studies major)
Assistant Stage Managers, Tyler Korff (Senior, Theatre Education major), Joan-Leah Alexander (Junior, Acting & Directing major), Bailey Martino (Freshman, Theatre Studies major)
Technical Director, Craig Brossman
Costume Shop Supervisor, George Curry
Theatre Manager, Katie Prior
Box Office Manager, James Shields
Production Coordinator, Bill Thomas
Poster Design, Ashley Defrancis
Publicity Photography, Juanita Salazar (Junior, Design & Tech major)