Graduate Student Accomplishments
Spring 2019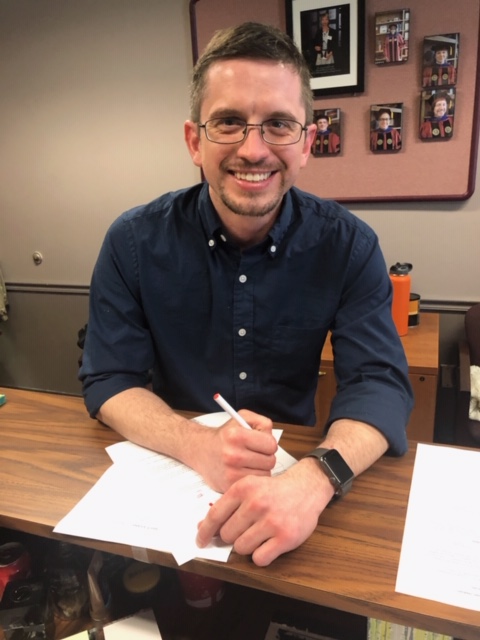 Tim Arthur, one of our 2017 MA graduates, signs paperwork for his tuition waiver and graduate assistantship for doctoral study at Florida State University. Congratulations, Tim! We wish you the best as you continue your studies in Sociology!
Fall 2018
Rebecca Richards successfully defends her thesis.
Rebecca Richards has successfully defended her thesis Examining the Sociodemographic Bases of Environmental Concern: An Analysis of the 2016 General Social Survey. Rebecca is expected to graduate December 2018.
---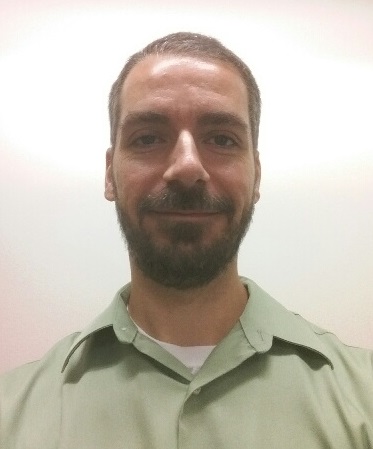 Recent Graduate, Kenneth Arsenault, accepted for publication.
Recent graduate Kenneth Arsenault (May 2018), who is currently working on his doctorate at the University of Massachusetts - Boston, just received word that his paper with Dr. James Stykes entitled "Moving Past Dichotomies of Fathering Roles: A New Approach" was accepted for publication at the Journal of Marriage and Family. As of 2017, the Journal of Marriage and Family was ranked 12 out of 146 in Sociology and 5 out of 46 in Family Studies.
---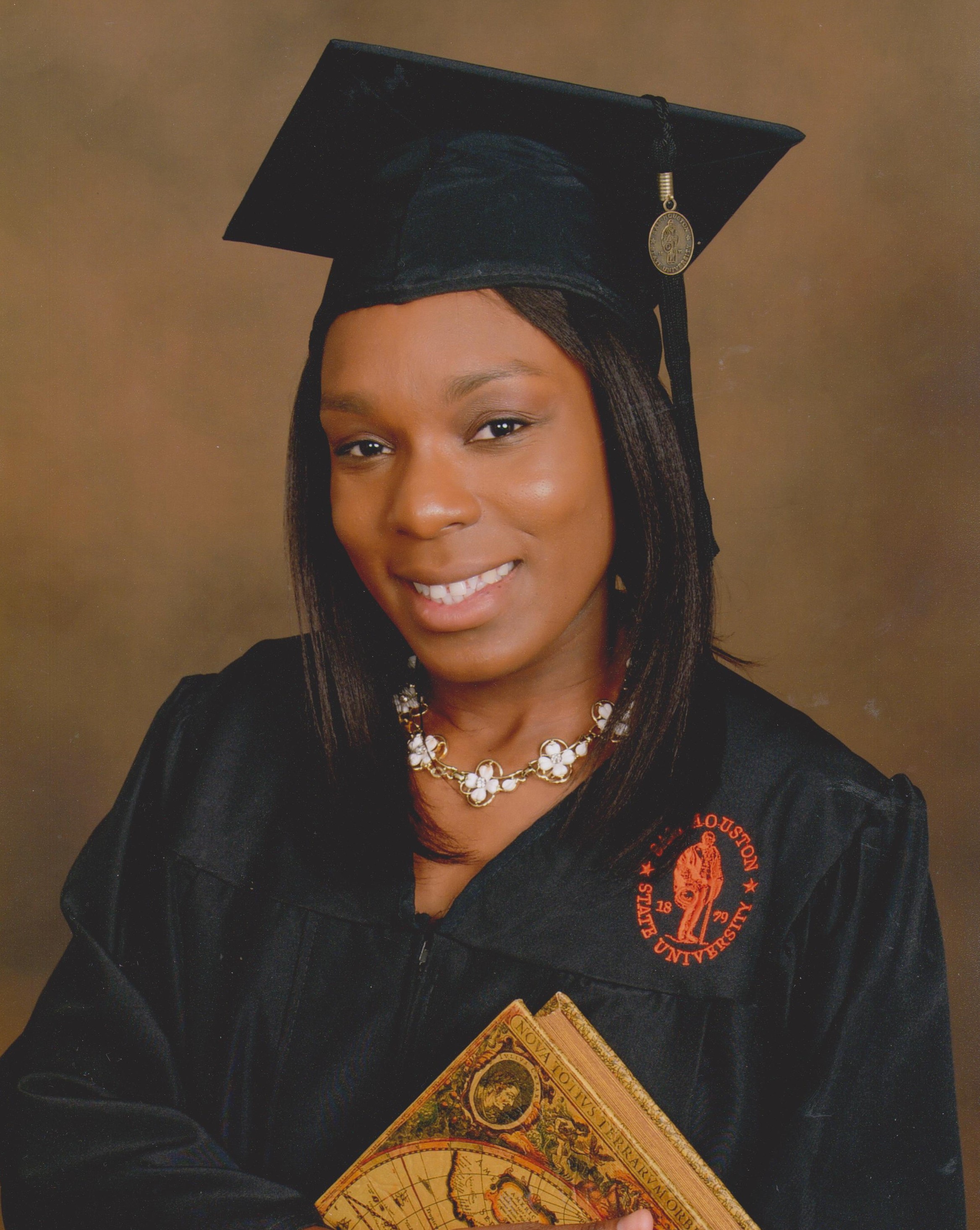 Latrice Leonard has successfully defended her thesis "Civic Engagement and Mentorship as Preventative Measures to Deter Adolescent Delinquency." Continue reading for a summary of her project:
Positive adolescent behavior is key to a productive future for society; however, mental factors, influential peer factors, environmental factors, and socio-economic factors influence adolescent behavior. This study seeks to examine preventative measures (i.e., civic engagement and mentorship) to reduce delinquent behavior in adolescents. The research questions investigate civic engagement and mentorship as buffers to delinquent adolescent behavior through three social theories which include: 1) the social learning theory, 2) the social control theory, and 3) the social support theory. In-person interviews were conducted to obtain qualitative data from five community leaders/mentors and fifteen adults who were involved in civic engagement activities/mentorship programs as adolescents.
Latrice is expected to graduate December 2018, and Dr. Theodori was her committee director.