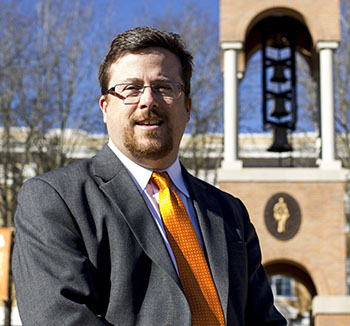 Welcome to the website of the College of Science & Engineering Technology at Sam Houston State University! Whether you are a prospective undergraduate student planning to pursue a degree in the sciences, a current student who needs up-to-date program or departmental information, or a prospective graduate student interested in faculty members' research activities, I hope this site provides you with the information you need.
The College of Science & Engineering Technology provides a robust selection of Undergraduate and Graduate Programs. Our faculty and students are renowned throughout the world for their teaching acumen and collaborative research. Faculty members in the College of Science & Engineering Technology have been recognized nationally and internationally for their expertise through national grants and awards, publications, and presentations. Students in the College have also presented and published nationally and internationally.
Students can choose from a wide variety of programs, including 48 undergraduate, 12 master's, 1 PhD, and 5 graduate certificates. These programs are administered and taught by faculty members who love to teach their subjects and draw on deep experience in their areas of expertise.
I invite you to take a closer look at the programs that spark your interest. Many of them are award-winning, and all will connect you with the innovative thinking, mentoring, leadership, and academic challenges that are hallmarks of an SHSU College of Science & Engineering Technology education.
With best wishes,
John B. Pascarella, Ph.D.
Dean and Professor of Biological Sciences
College of Science & Engineering Technology
Sam Houston State University