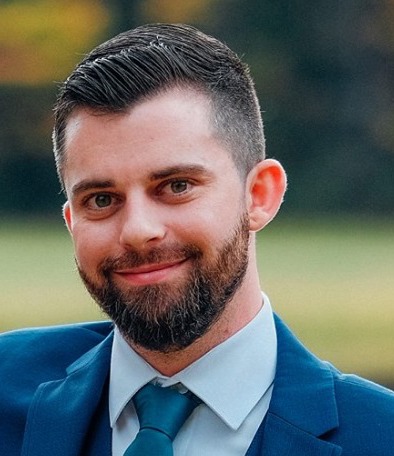 Adam P. Natoli, Ph.D.
(936) 294-1176
Department of Psychology & Philosophy, Sam Houston State University, Campus Box 2447, Huntsville, Texas 77341-2447
Department: Psychology
Assistant Professor
---
See lab website (https://www.apnatoli.com)
Dr. Natoli joined the faculty at Sam Houston State University in 2020. As a Ronald E. McNair Scholar, he studied psychology and sociology at Rider University; Dr. Natoli went on to earn his M.S. in Clinical Psychology (2015) from Eastern Michigan University before receiving his Ph.D. in Clinical Psychology (2020) from Adelphi University where he was a George Stricker Research Fellow.
Dr. Natoli's clinical background involves training positions at New York City's Rikers Island, the University of Michigan–Dearborn, Herricks Union Free School District, and a predoctoral internship with Ancora Psychiatric Hospital and New Jersey's Ann Klein Forensic Center. He completed a psychotherapy fellowship with the Michigan Psychoanalytic Institute in 2015 and is a Licensed Psychologist in the State of Texas.
Dr. Natoli was born and raised in New Jersey. Before moving to Texas, he coached college ice hockey for close to a decade with the New Jersey Institute of Technology and served as a scout and trainer with the USA Hockey District Development Program. Dr. Natoli still loves ice hockey and enjoys the outdoors and working on his art (painting, photography, mixed media).
Dr. Natoli's program of research investigates all aspects of how we measure the things we measure. His Multimethod Assessment & Personality Lab (MAPL) also explores questions related to personality, applications of Artificial Intelligence in psychology, psychodynamic principles, and forensic psychology. Research projects generally draw-upon multimethod research designs and use an array of basic and advanced statistical approaches. Other projects consist of clinical case studies, theoretical papers, and meta-analysis. Dr. Natoli's main areas of expertise are assessment and measurement, statistics, psychodynamic psychology, and personality disorders.
Learn more on the MAPL's website: https://www.apnatoli.com/mapl/
Courses
Graduate Courses
PSYC 5333: Theory & Research in Psychotherapy
PSYC 5387:

Advanced Statistics

PSYC 5388: Experimental Design
PSYC 5395: Assessment of Intelligence & Achievement
Undergraduate Courses
PSYC 3331: Abnormal Psychology
PSYC 3401: Research Methods
PSYC 3402: Psychological Statistics
PSYC 4331: Personality
Average Course Evaluation Rating:
Present
Board of Professional Affairs Representative, American Psychological Association's Committee on Psychological Tests and Assessment
Treasurer, Division 12 (Assessment Section) of the American Psychological Association
Consulting Editor, Journal of Personality Assessment
Co-Chair, Education and Training Interest Group of the Society for Personality Assessment
Co-Chair, Program Committee of the Society for Personality Assessment
Notable Past Positions
2017 – 2020: President, Society for Personality Assessment Graduate Student Association
2014 – 2016: Student Representative, Psychoanalytic and Psychodynamic Psychology Section of the Canadian Psychological Association
---
CV
Curriculum Vitae is available in PDF format.
Education
Ph.D. in Clinical Psychology from Adelphi University, Garden City, NY
M.A. in Clinical Psychology (en passant) from Adelphi University, Garden City, NY
M.S. in Clinical Psychology from Eastern Michigan University, Ypsilanti, MI
B.A. in Psychology from Rider University, Lawrenceville, NJ
Links