Master of Public Administration
Master of Public Administration
The online Master of Public Administration (MPA) program at Sam Houston State University is a 36-credit graduate program. The core MPA curriculum, combined with the disaster and emergency management concentration, deliver the knowledge public and non-profit professionals need to advance their careers and to make meaningful contributions to their communities. Our courses enable students to develop competencies related to public management, ethics, budgeting, human resources, program evaluation, decision making, community resilience, and disaster politics. Students enrolled in the MPA program receive the attention and flexibility they need to meet their academic, professional, and personal responsibilities. Our alumni serve in leadership positions as city and fire service managers, emergency management coordinators, law enforcement officers, directors of county agencies, and managers of nonprofit organizations throughout Texas and the United States. We invite individuals with professional experience, as well as those interested in starting their public or non-profit careers, to join us.
---
We appreciate your interest in our Public Administration M.P.A. degree. To learn more about the program, please submit the form below.
---
Alumni Testimonials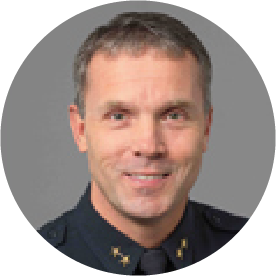 Stan Standridge
Chief of Police
City of San Marcos
I have served in professional policing for 26 years, and I am now the police chief in my second agency. Sam Houston's MPA program better equipped me for the many human resource issues that I face daily, along with giving me a comprehensive understanding of responsible stewardship of public and nonprofit agencies. To prove my sincerity, I kept every assignment and PowerPoint handout, and I review them frequently as I apply academics to real-world administration.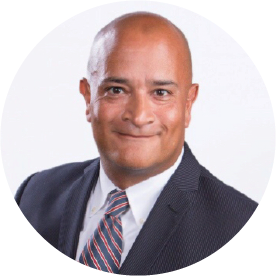 Eloy Vega
Fire District Chief
The City of Laredo
Graduating from the MPA program has opened so many doors for me as an emergency services professional. The quality of instruction by the faculty has undoubtedly helped me improve as an administrator by preparing me to contribute to the field of public service.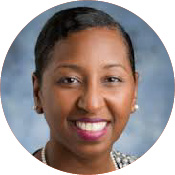 Towanda Cordon
Airport Operations Chief
Austin-Bergstrom Int'l Airport
I was drawn to the MPA program at SHSU because of its concentration in emergency management. This program has challenged me to think critically, strategically and see the "big picture" when dealing with complex issues in airport management and emergency operations. The most valuable aspects of this program are the practical tools, techniques, working knowledge and experience I learned from SHSU faculty and the diverse group of students I had the pleasure to meet. Completing the MPA program at SHSU has been one of the most important investments in my career.
Additional Information