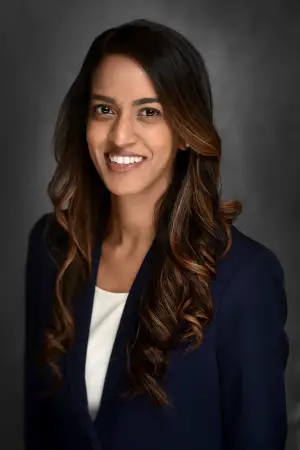 Natasha Shah M.D. FAAP joined the Sam Houston State University College of Osteopathic Medicine in January 2020. Dr. Shah is an Assistant Professor of Pediatrics for the College of Osteopathic Medicine.
A Native Houstonian, Dr. Shah attended the University of Texas at Austin for her Bachelor of Science Degree in Human Biology and then received her Doctor of Medicine from Texas A&M Health Science Center – College of Medicine in College Station, Texas. Dr. Shah always knew she wanted to be a Pediatrician and stay in Texas to serve the children of this great state. She then completed a three year Pediatric Residency at The University of Texas at Austin – Dell Medical School – Dell Children's Hospital.
Dr. Shah is Board Certified in Pediatrics. After residency, she worked in a Primary Care setting as a general pediatrician in the Katy, Texas area. She is a fellow of the American Academy of Pediatrics.
Dr. Shah has a special interest in Global and Rural health and has been on many medical mission trips from the Texas-Mexico border to Uganda, Africa, and other places all over the world. She enjoys working with students and is excited about teaching future doctors how to become compassionate, caring, and intelligent physicians. She looks forward to be a part of the primary care faculty and the rest of the SHSU COM team, both serving as a pediatrician and teaching the future primary care doctors of Texas.