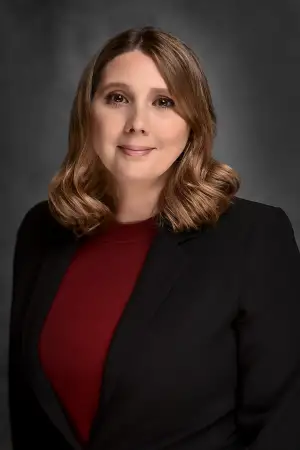 Lesley Gardiner M.D. Ph.D. FAAP joined Sam Houston State University College of Osteopathic Medicine in September 2020 and serves as an Assistant Professor of Pediatrics. Dr. Gardiner was awarded the Presidential scholarship for Texas A&M Corpus Christi, where she obtained her Bachelor of Science degree in Biology. As a college Freshman, she was awarded a position in the Partnership for Primary Care Program, which is an early admittance program into medical school. She then attended Texas A&M College of Medicine in College Station where she completed a dual MD/ PhD program and received her Doctor of Medicine and Doctor of Philosophy degrees. Dr. Gardiner received her Ph.D. in Systems Biology and Translational Medicine. She served as the national vice president of the American Physician Scientists Association. Dr. Gardiner pursued a three-year Pediatric Residency training program at McLane Children's Hospital Baylor Scott & White in Temple, Texas, where she served as Chief Pediatric Resident. She received multiple teaching awards during her time there and is a recipient of the "Gene Lawyer Award" for "the resident who best demonstrates the qualities of excellent patient management, clinical care, and advocacy for children".
Dr. Gardiner is board-certified in Pediatrics and has served as a Pediatrician in the Conroe area over the past 4 years at Texas Children's Pediatrics and currently at SHSU Physicians clinic. Dr. Gardiner is passionate about serving children and their families. She is a fierce advocate for children and has advocated for children in Washington D.C. and Austin.
Dr. Gardiner is interested in research aimed at improving quality of life and effecting positive, sustainable change in the areas of wellness and preventive medicine, physician burnout, and curriculum/education. Her doctoral studies utilized structural equation modeling to highlight novel relationships in the area of chronic kidney disease and metal toxicities. Dr. Gardiner has published in peer reviewed journals, received multiple awards for her scholarly work, and has presented scholarly work internationally and nationally.
During Dr. Gardiner's training as a PhD and MD, she learned to recognize and value both approaches and thinking philosophies and chose Sam Houston State University College of Osteopathic Medicine due to the emphasis on integration and collaboration of basic sciences and clinical practice and the opportunity to build a program from the ground up. Dr. Gardiner feels that it is important to teach overarching concepts and principles, connect clinical knowledge with a deeper understanding of basic sciences, utilize an interdisciplinary approach, and share techniques and strategies to prepare medical students to be successful, well-rounded, compassionate leaders in the practice of medicine.