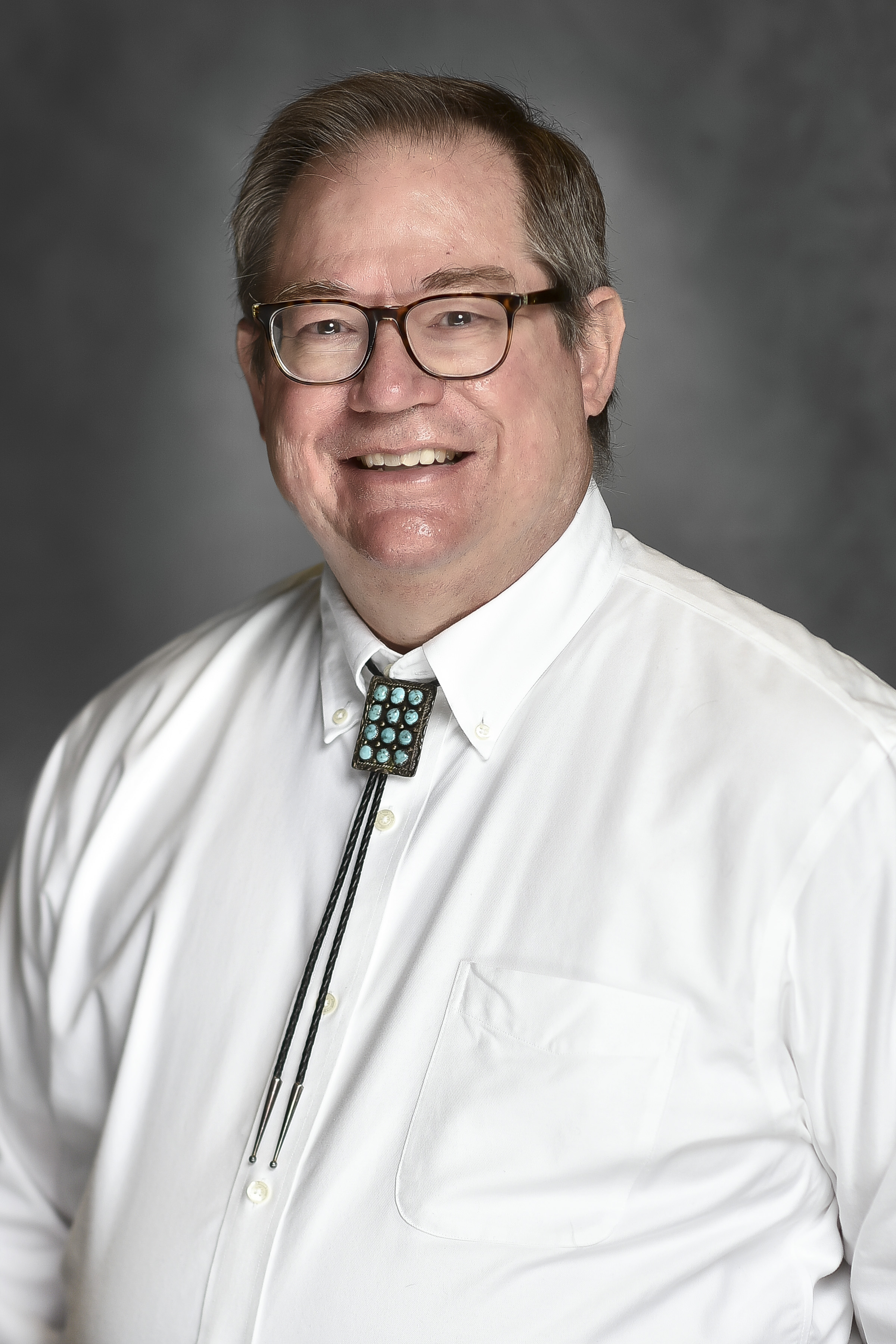 Dr. Jim Barker, MD CPE, FACP, FCCP, FAASM, joined the College of Osteopathic Medicine in May 2019 as Professor of Clinical Medicine and Director of Clinical Skills and Simulation.
A native of Kansas, Dr. Barker is a double Jayhawk, having attended KU Lawrence for a Bachelor of Arts and KUMC in Kansas City for an MD degree. Dr. Barker comes to us from rural practice at three critical access hospitals near Waco, Texas. Prior to that, he served as Senior VP for Clinical Services and Professor of Medicine at University Hospital San Antonio. UHS is a safety net hospital for the underserved of Bexar County and surrounding areas as well as being the primary teaching hospital for UT San Antonio School of Medicine. There he was responsible for working with physicians and students on quality, documentation and coding, cost containment, and population health issues.
Jim Barker, MD is board certified in Internal Medicine as well as the subspecialties of Pulmonary, Critical Care, and Sleep Disorders. In addition, he is trained and certified in Medical Hypnosis. He served as Residency and Chief Residency in Internal Medicine at the University of Kentucky. This was followed by fellowship training at University of Miami in Miami, Florida. Dr. Barker has served as program director for MedPeds residency training at Scott & White Healthcare/Texas A&M as well as program director for Pulmonary fellowship training at University of South Carolina SOM in Columbia, SC. He developed a Pulmonary/Critical care division and fellowship from scratch at USC. In addition, he served as System Chief and Professor of Medicine for Scott & White Health. Dr. Barker has previously served as Editor in Chief for the Yearbook of Pulmonary Medicine as well as guest editor for Clinics in Sleep Medicine. In addition, he has received teaching awards in all three decades of his career.
Dr. Barker has served on several national committees as well as frequently delivering lectures at regional and national meetings. He has functioned as an intensivist and attending physician for over 25 years of his career. He has a long track record of procedure training for respiratory therapists, medical students, and post graduate physician trainees.
Dr. Barker has a passion for medical education and for preparing future physicians. He believes strongly in the importance of professionalism, the physician-patient relationship, and in population health and systematic practice. He relishes the move of focus from rescue medicine to wellness. His rural, small town roots and belief in a holistic approach to care mesh perfectly with the SHSU-COM mission and vision. At Sam Houston, he is busily developing the teaching curriculum for Clinical Skills, Standardized Patient program, and the Simulation center.
Phone: 936-202-5233
Email: jab216@shsu.edu