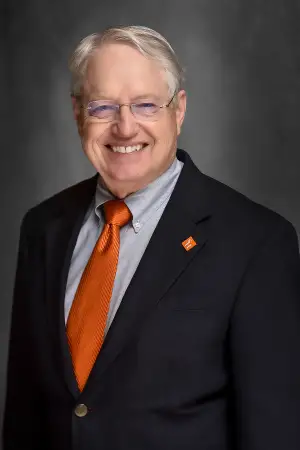 David J. Moeller, MD, MS is an Assistant Professor of the Practice of Radiology at The College of Osteopathic Medicine at Sam Houston State University. Prior to joining Sam Houston, he was in private practice at Memorial Hermann Hospital System as a general diagnostic and Neuroradiologist.
Dr. Moeller received his undergraduate degree in Biology from St. Edward's University in Austin, TX, his Master of Science in Genetic/Evolution at St. Mary's University in Winona, MN, his medical degree from UTMB in Galveston, TX, internship in pediatrics at The University of Texas Health Science Center at Houston, TX Hermann Hospital and M D Anderson Hospital, and radiology residency and fellowship in Neuroradiology at UTMB in Galveston, TX.
For over thirty years, he has performed a wide range of diagnostic radiology and fluoroscopic guided procedures as well as Neuroradiology diagnostic and interventional procedures including pain management injections, tumor and vascular malformation embolization and catheter angiography. Additional diagnostic areas of interest include Positon Emission Tomography and Neurological Proton Spectroscopy. Dr. Moeller has also performed volunteer work locally with Habitat for Humanity, TWUMC, building wheel chair ramps, Montgomery County Food Bank and medical missionary work in East Tennessee. Dr. Moeller began his teaching career as a high school biology instructor. Throughout his career he has shared his medical knowledge with a wide range of students in mentoring programs, with clinicians at conferences and tumor board presentations and colleagues at local and national symposiums. His teaching philosophy is to inspire students with guided interactive and case based learning.
What attracted Dr. Moeller most to Sam Houston State University-COM was the opportunity to work with some of the finest medical educators as a team, building an exciting, interactive, and stimulating integrated curriculum.