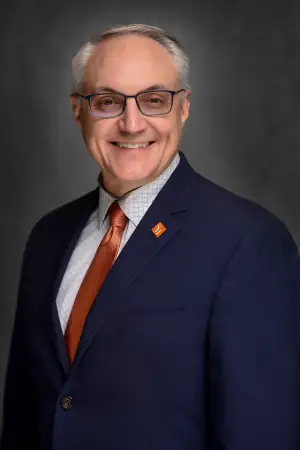 Craig Boudreaux, D.O. is an Assistant Professor of Family Medicine and Medical Director at Sam Houston State University College of Osteopathic Medicine (SHSU-COM). Dr. Boudreaux joined the faculty in 2019 and participates in curriculum development and clinical practice development as Medical Director of SHSU Physicians.
After receiving his Doctor of Osteopathic Medicine from the University of North Texas Health Science Center - Texas College of Osteopathic Medicine in 1996, Dr. Boudreaux completed a three year residency in Family Medicine at The University of Texas Medical Branch - Family Medicine Residency in Conroe Texas where he served the indigent patient population of Montgomery County, Texas.
Subsequent to residency, Dr. Boudreaux joined and became part owner at Village Medical Center, a thriving primary care practice in The Woodlands Texas. After a successful 20 year career serving a large patient population in The Woodlands, Dr. Boudreaux felt compelled to make an impact on a more regional level and to return to his roots as an osteopathic physician from East Texas. In that vein, he sought to provide a supportive role in the effort to build SHSU-COM whose mission is to provide support for the medically underserved areas of East Texas.
Dr. Boudreaux is board certified in Family Medicine by the American Board of Family Medicine. He met his wife of 30-plus years at The University of Texas in Austin during their undergraduate studies. They have three sons, a dog and a cat.