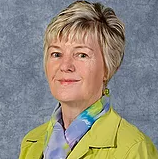 Ruth Massingill, Ph.D.
Professor
Email: rmassingill@shsu.edu
Phone: 936.294.1494
Office: Evans Building 111
---
Professor
Ruth Massingill has more than 25 years experience in public relations, marketing and publications, both as a professional communicator as well as a university administrator and faculty member. She is a published author who regularly presents papers dealing with communications topics at international conferences. She has consistently received recognition for her teaching, research and professional projects.
Experience
Massingill has skills in writing for diverse media, editing, photography, public speaking and computer-aided design, which she developed while working in communication positions for the City of Corpus Christi, the University of Wyoming, the Austin Chamber of Commerce, several Texas advertising/PR agencies, and non-profit organizations such as Women in Communications.
She began teaching at SHSU in 1989 as a lecturer, later becoming coordinator for the Journalism Program and a tenured faculty member. She is now a senior faculty member in the Department of Mass Communication, where she teaches both in the classroom and online.
For more than a decade, Massingill has focused on international HIV/AIDS social marketing, producing papers, book chapters, presentations and videos to educate about the disease and motivate healthy life choices. A fifth generation Texan, she also enjoys working on projects dealing with Texas topics.
In addition to her work at SHSU, Ruth owns The Massingill Agency, specializing in social marketing and media relations, and is managing editor for WaterWood Press, which will soon release the second anthology in a series of international war poetry books.
Teaching Specialties
Writing for PR/Advertising
Design for PR/Advertising
Professional Internship
Sales and Marketing
Research Interests/ Recent Publications, Productions
Massingill's research interests encompass communication-related projects dealing with diverse topics such as HIV/AIDS, Texas culture and institutions, virtual internships, online learning and poetry. She publishes in a variety of media formats, including print, online and video.
Recent projects include HIV/AIDS presentations at the International AIDS Conference in Melbourne, Australia, and the 58th Annual Conference of the American Studies Association of Texas. She produced a three-part educational video series, HIV/AIDS: Knowledge is Power, which was funded by a grant from SHSU and won an international award for medical videos.
She has contributed chapters and made presentations regarding HIV/AIDS social marketing in numerous international publications and venues. Closer to home, she was lead author for a book on penal communication issues, Prison City: Life With the Death Penalty in Huntsville, Texas, and a contributor to Death Lore: Texas Rituals, Superstitions, and Legends of the Hereafter.
Education
Teesside University (Middlesbrough, England) Ph.D. Social Marketing, 2012
University of Wyoming (Laramie) M.A. Journalism (Emphasis: Public Relations), 1977
Southwestern University (Georgetown, Texas) B.A. English/Studio Art, 1975
Center for Technology & Distance Learning, Distance Learning Certification, The Woodlands, Texas, 1999
Memberships/Affiliations
American Studies Association of Texas
International Aids Society
International Association for Media and Communication Research
International Social Marketing Association
Texas Folklore Society
Texas Historical Association
Awards, Activities, Honors (selected)
CINDY (International Cinema in Industry) 2014 Silver Award, for medical video, HIV/AIDS: Knowledge is Power
Research Enhancement Grant from Sam Houston State University
Research Excellence in Mass Communication Award, College of Humanities and Social Sciences, SHSU
Excellence in Teaching Award, Department of Mass Communication, College of Humanities Social Sciences, SHSU
Scott Scribes Scholarship, Writers' League of Texas
Outstanding Advertising Educator, Southwest District, American Advertising Federation