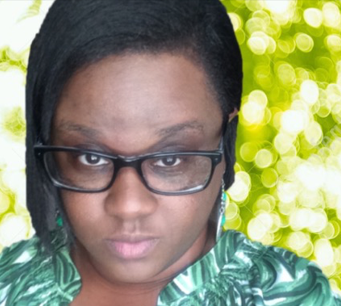 Krystal Bolden, MFA
Clinical Assistant Professor
Email: krb112@shsu.edu
Office: DRCB 201A
Phone: 936.294.4718
---
Krystal Bolden is a filmmaker, missionary, and teacher. She has taught film production and Spanish at the high school and collegiate levels.
It was an honor for her to serve on the missionary team at the Community Fellowship Presbyterian going to the outskirts of Cabo Mexico and serving impoverished communities.
She is also an accomplished director, writer, producer. Her films have won awards and screened across the nation. She is known for her film No Eyes Have Seen, The Wall, Mob Tithes, Unarmed, and the film series, Avander.
Krystal loves to create films and art that highlights and educate the social and racial injustices of the world that often go unaddressed. It is her sincere belief that art like film is what moves society to the point of precipitating actual change.
Education
MFA in Digital Cinema, National University (2020)
MA in Spanish, University of Texas at San Antonio (2013)
BA in Film Production and BA in Spanish, Bowling Green State University (2008)
Curriculum Development & Creation
Certified Teacher and online Instructor
Teaching Specialties
Screenwriting, digital storyboarding, videography, photography, lighting for film & video, Spanish instruction, video/film editing, and drone videography/photography
Productions and Publications
The Good Teacher (2021) [film]
Avander (2019) [film]
The Wall (2017) [short-film]
If Jesus Left, Republicans Can't Be Right (2013) [book]
The Projector (2007) [online journal]
Presentations
NAACP ACTSO (2003-2004)
National Association of University Women, Dayton Ohio Chapter (2004, 2007)
Capital City Black Film Festival (2018, 2020)
UTSA Hispanic Heritage Month Symposium (2013)
Awards and Recognition
National Honors Society (2011-2021)
Official Selection in Capital City Black Film Festival (2018, 2020)
Official Selection in Bill Johnson Film Festival (2019)
2nd place in The Zone Sci-Fan Film Festival, 2017
Gold-medalist for Scriptwriting ACTSO (2003-2004)
Online Christian Film Festival- Best Feature Award, Best Cinematography (2017)
Nomination for Staff Excellence Award, Lonestar College (2017)
Academic Excellence Award (2005-2007)
National Association of University Women (2004, 2007)
Prince Hall Scholarship Recipient (2004)