Charlotte Ann Meador, M.A., ABD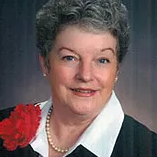 Charlotte Ann Meador, M.A., ABD
Lecturer
Email: cxm023@shsu.edu
Office: DRCB 123
Phone: 936.294.1341
---
Charlotte Meador is a veteran public relations executive with over 30 years in both for-profit and non-profit public relations. During her career, she has spent a total of 12 years as a university-level instructor in public relations and government.
Experience
In addition to working in radio and TV, she has held corporate executive positions in government affairs/lobbying, financial relations, media management, and crisis response for a Fortune 500 company. Most recently, she spent 10 years in executive public relations management in the health care field, including emergency management, fundraising, and corporate strategic planning. She was an instructor at SHSU from 1995-99 and rejoined SHSU in 2010.
Teaching Specialties
Journalism and Public Relations, Writing for Mass Media, Principles of Public Relations, Principles of Advertising, Writing for PR & Advertising
Research Interests/ Recent Publications, Productions
Education
University of Houston, Houston, Ph.D. program, completed all class work for program in 1999, Political Science – Public Policy, Public Administration, and Emergency Management
MA in Public Relations Studies- University of Houston (1996)
BA in Liberal Arts- Louisiana Tech University (1967)
Memberships/Affiliations
APR, Accredited member of the Public Relations Society of America
Former Member of the Board of Directors of the Houston Area Regional Hospital Preparedness Council. Served as Special Needs seat in the Catastrophic Medical Operations Center during Hurricane Ike.
Former member of Board of Directors, Epworth Health Care Services, an Affiliate of Methodist Retirement Communities
Former Co-chair of Southeast Texas Senior Care Providers Taskforce and Community Partner of the Regional Hospital Preparedness Council
Past Member, Board of Directors, I Have A Dream/Houston Scholarship Foundation - an organization that tutors and mentors inner-city at-risk students and provides college scholarships upon graduation from high school.
Founding member, Association of Women in the Metals Industry (Served on Board of Directors).
Awards, Activities, Honors (selected)
Winner of the health care Community Service Award for Texas Association of Homes and Services for the Aging (TAHSA) in 2007 for leadership in hurricane evacuation for nursing homes
Winner of the health care Community Service Award for TAHSA in 2003 for the organization of the Pfizer Health Care Sharecard Enrollment Program which saved Texas seniors over $7 million.
Winner of the Best Health Care Publication, TAHSA, for printed annual report.
Winner of the Nicholson Award for Best Annual Report for individual investors, given by NAIC (National Association of Investors Corporation) for ten consecutive years.
Appointed media relations specialist for the Greater Houston
Partnership at the Economic Summit Conference in Houston and at the Republican National Convention in Houston in 1992.
Served on Public Relations Society of America (PRSA) examining board for four years for the APR accreditation examination.