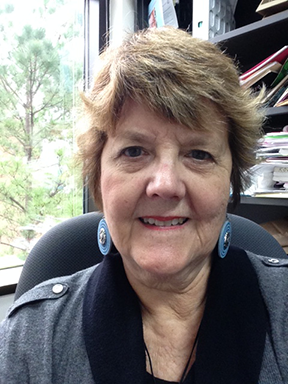 Dr. Koeninger grew up in Huntsville and is proud to be both a Hornet and a Bearkat.
She graduated from Sam Houston State University in 1976, majoring in Spanish, with a minor in French. The following year she also received a secondary teaching certificate from Sam Houston. She remembers fondly and appreciates very much her SAM teachers in Spanish, French and Education.
Dr. Koeninger lived in Puebla, Mexico, for twenty-five years and raised her four children there. She earned a Masters in Hispanic Literature from the Universidad de las Américas-Puebla, where she also taught for ten years.
She earned her Ph. D. in Spanish Literature from the University of Texas at Austin, where she also taught as a graduate student.
At SHSU, Dr. Koeninger has led study abroad programs to Mexico and Costa Rica. She is interested in Pre-Colombian culture and poetry, as well as Latin American colonial literature, which she incorporates in her graduate course. Her research is focused on theater censorship in Mexico City and Madrid during the eighteenth century.
In her spare time, Dr. Koeninger likes to do contra-dancing and English country dancing. When she has the opportunity, she especially likes to polka. She enjoys opera, particularly Mozart's works. She also likes to knit, sew and watch birds. She now has twelve grandchildren, whom she spoils as often as she can.