Fall 2023 Honors College Events
Each semester, we offer events that encourage student engagement and build our community. Our events feature a wide variety of topics from the Undergraduate Research Symposium and ProfSPEAK to the Cultural Outing and Pizza with a Prof. If you have questions about any of these events, please email us at honors@shsu.edu.
---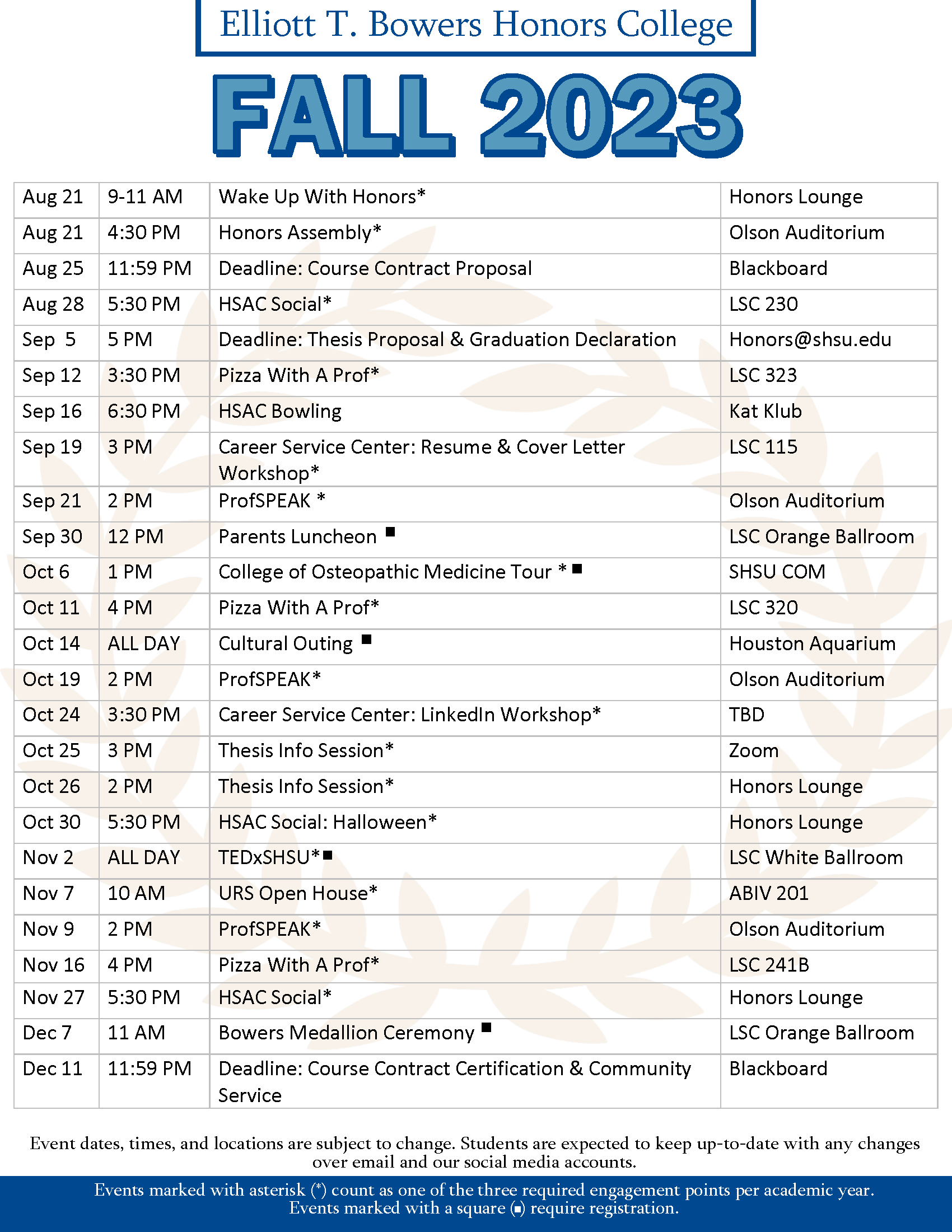 Above is our Fall 2023 calendar. Rooms, dates, times, and any other details are always subject to change. Students are expected to keep up-to-date with any changes over email and our social media accounts. You can download a PDF of this calendar HERE.
---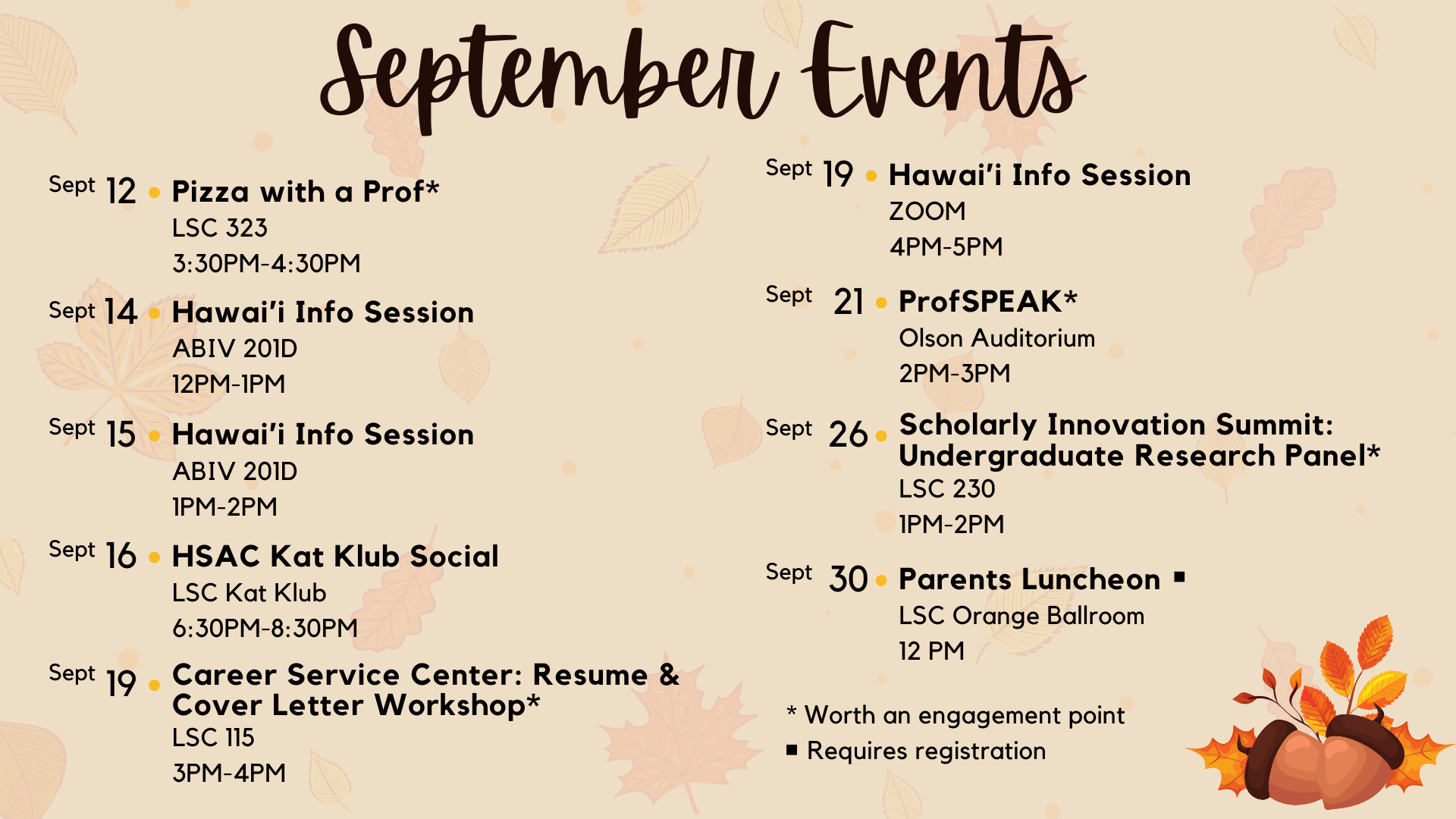 Our September events are sure to be a lot of fun! We hope to see you there.
---
Join us for our monthly presentation on research! This event is open to all SHSU students, faculty, and staff on a first-come basis.
---

Parents Luncheon
The annual Honors Parents Luncheon is coming soon! Join us as we recognize your Honors student's hard work and let you know what they're up to. The meal is complimentary for each Honors student and two additional guests. Registration is required by Friday, September 22nd.
Saturday, September 30, 2023
LSC Orange Ballroom
---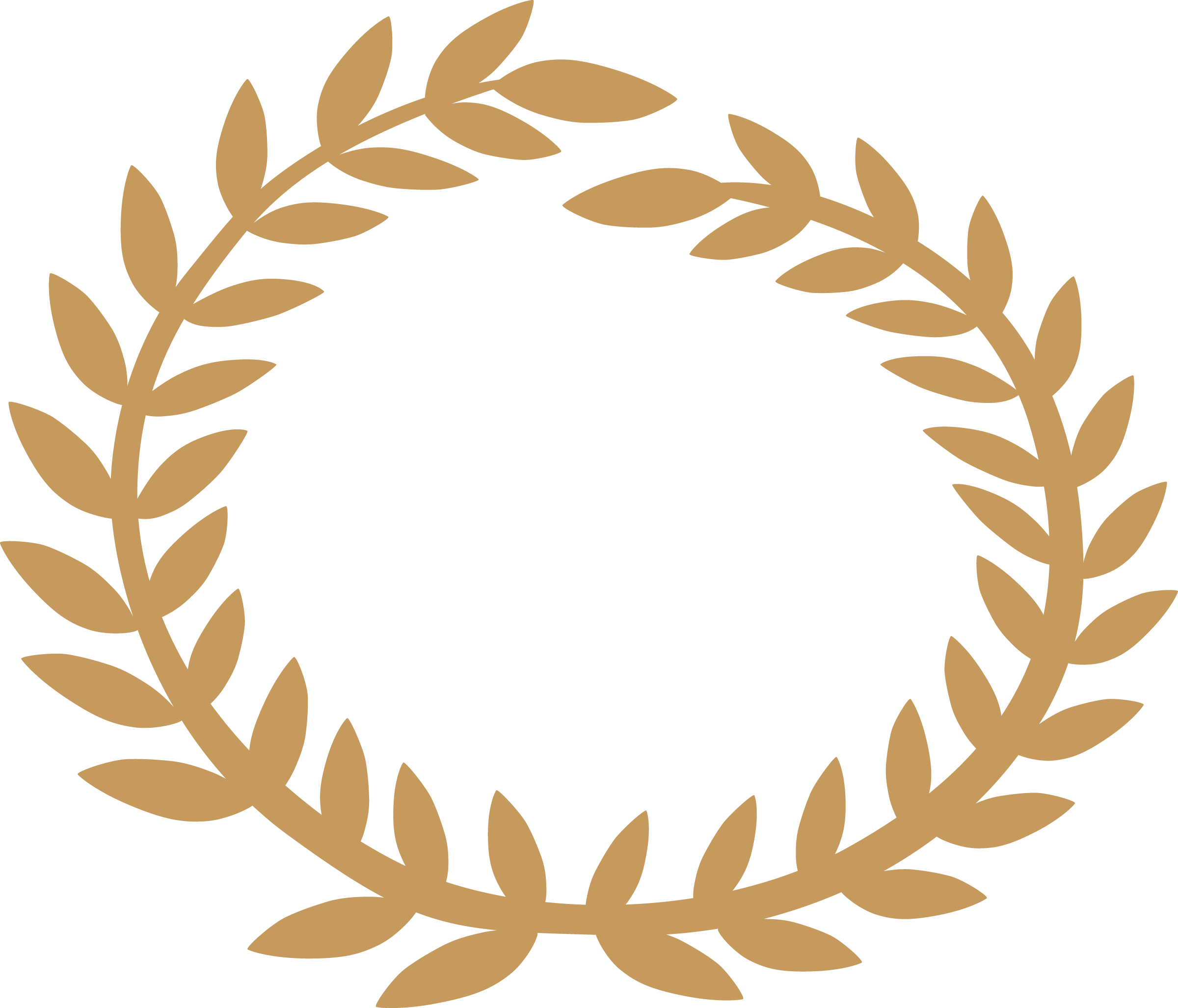 The Elliott T. Bowers Honors College
Academic Building IV Suite 202 | Box 2479 | Huntsville, Texas 77341-2479
Phone: (936) 294.1477 | Email: honors@shsu.edu