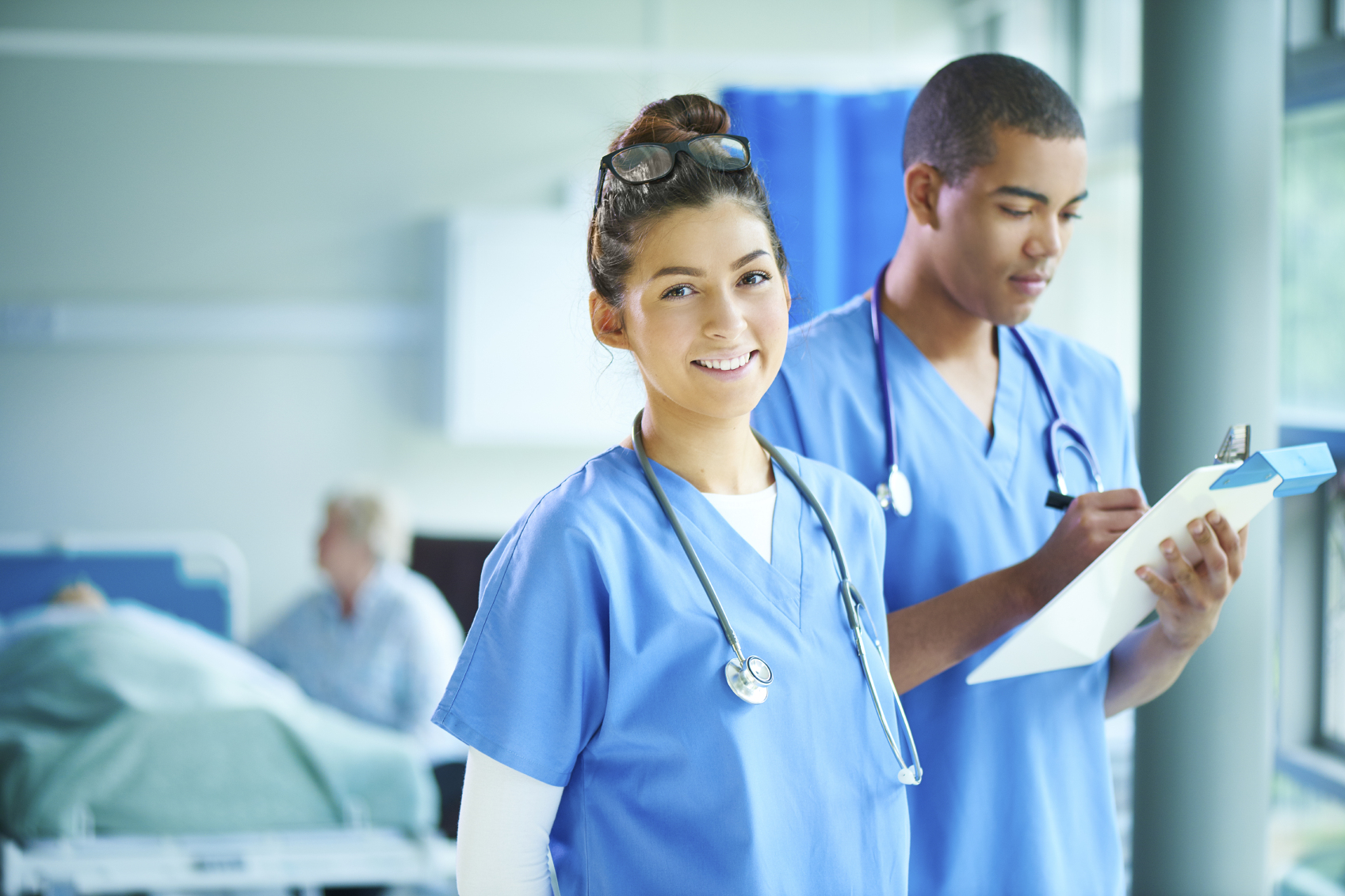 Program Overview
In Texas, there is a drive to employ a more highly educated workforce. This requirement has increased the demand for LVN to BSN programs. At Sam Houston State University, we offer the education, skills and experience that to make you a more attractive employee.
If you are a licensed vocational nurse (LVN), and looking to enhance your nursing skills to provide more comprehensive patient care, a Bachelor of Science in Nursing (BSN) can prepare you to be among the essential, knowledgeable nurses hospitals need today.
The LVN to BSN program at SHSU is available on campus only at The Woodlands.
Admission Requirements
Admission to SHSU's LVN to BSN program requires:
Be an accepted student to SHSU through

Undergraduate Admissions.
Complete ≥ 30 credit hours in Nursing Prerequisite courses and Texas Core Requirements prior to application deadline (6 out the 8 Nursing Prerequisite Courses must be completed prior to application deadline). See the

LVN-BSN Curriculum Plan.

Students can be accepted in the School of Nursing on a conditional basis if an applicant has no more than two (2) Nursing Prerequisite Courses in progress the semester after the application deadline (Summer term for Fall admission and Fall term for Spring admission).

Have a ≥ 3.0 GPA in

Nursing Prerequisites

the time the application closes.

Sciences courses (BIOL & CHEM) must be seven (7) years fresh. Nutrition does not count as a science course. This does not apply to current LVN-BSN or RN-BSN applicants.
Anatomy and Physiology courses must be a matching set. i.e. Human Anatomy and Human Physiology are a set. Human Anatomy & Physiology I and Human Anatomy & Physiology II are a set. They cannot be interchanged.
Only two (2) graded attempts of a lab-science course is allowed within 7 years.
College Algebra requirement is equivalent to MATH 1314 or higher. College Mathematics (MATH 1332) is not accepted.
MATH, STAT, or PSYC based statistics is accepted.

Have ≥ 3.0 GPA in all lower-level degree requirements (Includes Nursing Prerequisites and Texas Core Requirements completed).

If you are "core complete" with another public, Texas institution, you will be considered "core complete" at SHSU.
All nursing degree requirements must be a "C" or higher.

ATI TEAS (TEAS VI) Overall Score must be ≥ 70. Each subject area must be ≥ 55. Reading and Math sub-scores will be used at a higher rate than other subject areas.

Student will submit one TEAS report during the application (pre-licensure BSN and LVN-BSN).

Immunizations are no longer due with your application to the School of Nursing (effective Spring 2020 application). If accepted, immunizations and TB testing will be due by the middle of the first semester of the program. Applicants may want to begin updating their immunization record before admission notifications are sent out.
All questions about nursing criteria should be sent to prenursing@shsu.edu. Email is the preferred method of communication.