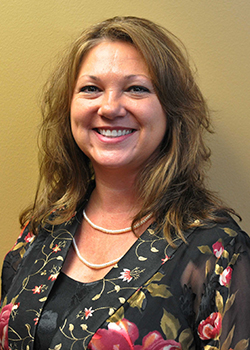 Clinical Assistant Professor
School of Nursing
jupshaw@shsu.edu
936-202-5124
TWC 407E-2
Curriculum Vitae
Bio
Judy Upshaw joined Sam Houston State University in 2013. She was hired as the Director of Nursing Labs. Upon completion of her MSN from The University of Texas at Arlington, she accepted a position as Clinical Assistant Professor. She has experience in the OR, home health, long term care and correctional nursing. Judy was the interim Director of the Joe G. Davis LVN program in Huntsville prior to joining Sam Houston State University.
Judy teaches Fundamentals of Nursing, nursing skills lab and has a J1 clinical group. She has also taught Health Assessment. She has served on several committees during her time at SHSU SON; The Executive Committee, Lab Committee and Curriculum Committee. She currently serves on the Faculty Staff Affairs committee and the COHS Diversity and Inclusion Committee. Judy has served her community as a former Board member of the SAAFE House in Huntsville and is a current Board member at Huntsville Memorial Hospital.
Judy enjoys spending time with her family, camping and gardening in her spare time.