Double Major in Education and Kinesiology
Double Major in Education and Kinesiology
The Double Major in Education and Kinesiology certifies and prepares students to be professionally competent, culturally sensitive, and reflective physical education teachers in P-12 schools. A well-designed high–quality PETE coursework enables students to attain in-depth content knowledge and pedagogical skills. PETE students have opportunities to apply their knowledge base through micro-teaching laboratories as well as field experiences with local partner schools.
This double major degree program prepares students to sit for the TExES Physical Education Certification exam. The content of the program is aligned with the Society of Health and Physical Educator (SHAPE) and Council for the Accreditation of Educator Preparation (CAEP) Initial PETE standards.
---
Uniqueness of Program
The Kinesiology – Physical Education Teacher Education (PETE) program offers quality clinical experiences to bridge theoretical knowledge and practice in order to empower children and youth in P-12 schools to develop lifelong physical activity behaviors. The required 40 hours in Kinesiology degree-specific courses enable students to become not only competent but also culturally responsive educators. In addition, students are required to complete student–teaching at local elementary and secondary schools. The Kinesiology – PETE program at SHSU is a nationally recognized program by the Society of Health and Physical Educators America (SHAPE America) and National Council for the Accreditation of Teacher Education (NCATE).
---
Career Opportunities
Students graduating from the Kinesiology – Physical Education Teacher Education Program at SHSU are able to implement quality physical education programs that are developmentally appropriate, success-oriented and motivating for their P-12 students. Graduates have been successful in physical education, adapted physical education as well as coaching settings.
---
Faculty Qualifications
The Kinesiology – Physical Education Teacher Education Program courses are taught by faculty who have degrees in Pedagogy, experience in the teacher/coaching arena, and have worked with diverse populations of learners.
---
We appreciate your interest and want to learn more about you so please answer the questions below:
---
Testimonials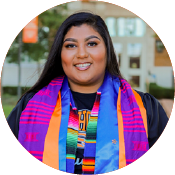 Breanna P.
When I transferred to SHSU I knew my passion was to be an educator and a coach. The PETE program that was offered allowed me to gain the skills and knowledge that I needed to prepare me to be a physical education teacher. The classes offered many learning experiences that gave me the confidence to go into the educational world and know that what I would be teaching would be effective and meaningful. A few of my personal favorite professors such as Dr. Santiago and Dr. Kim worked with me as much as I needed and supported me throughout my years. If you're looking to teach physical activity and coach, this is the perfect program.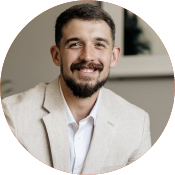 Seth L.
The PETE program at SHSU was amazing. This program has prepared me to teach to students of all ages and developmental levels. I learned to keep the ultimate goal in mind when designing and teaching a curriculum, and that is to get the students active and instill a love for physical activity that can last a lifetime. I gained authentic experiences, both in the classroom and out at the local schools, and when it came time to start applying for jobs, I was hired immediately. I am very thankful I chose this program.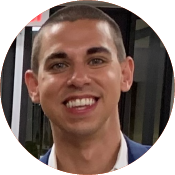 Kenneth H.
Reflecting on my time in the Kinesiology program at Sam Houston State University has reminded me how grateful I am to have had such an amazing experience. The courses and content were clear, relevant, and data driven. The most impressive part of the program was the passion and energy displayed by the professors. Completing the Kinesiology undergraduate program gave me the tools to find a career I find joy in. I will always have a special place in my heart for the time I had at Sam Houston State University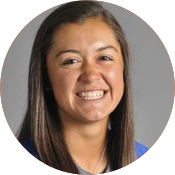 Jamie Henk
This program taught me many technics and gave different resources to become a successful physical education teacher. The classes offered were rigorous and provided extremely realistic opportunities to teach our content. Most importantly, the classes were FUN! I made many friends that now teach in all different districts for the state of Texas. Those relationships have continued passed SHSU and have allowed for teaching connections. I can proudly say that the PETE Program ignited my passion and set a firm foundation to shape the teacher I am today. I am grateful for my experience and hope you choose join the great SHSU Teaching Program to continue this wonderful legacy.
---