Applying is Easy!
Using the online interactive form located in your "MySam" directory here at SHSU enables you to quickly apply for the Athletic Training program. You can also review the application requirements as well.
---
Step 1:
In the upper right hand corner of www.shsu.edu , click on the drop down box and click on:
---
Step 2:
Once you are logged into MySam, click on the Students tab. Under that tab, you will find Athletic Training Program.

---
Step 3:
Click on "Apply to this exciting new program."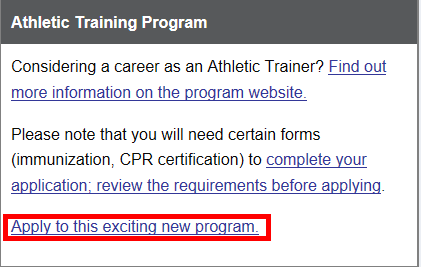 ---
Step 4:
Once you have completed the application, click on submit.