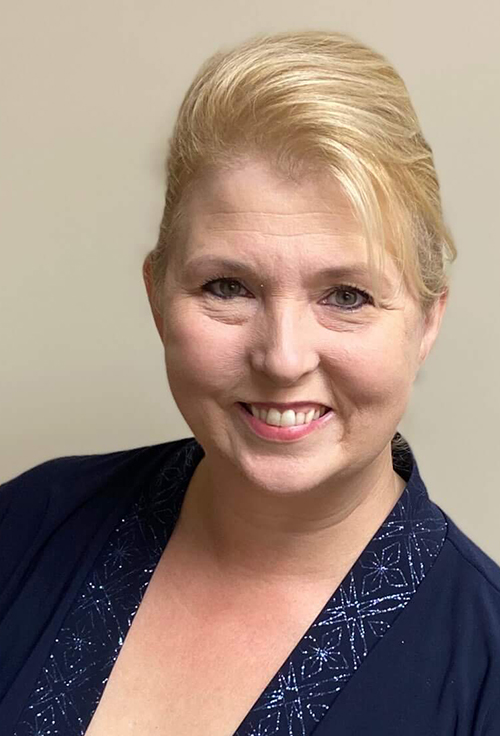 Kimberly Jarrell
Adjunct Faculty, Department of Population Health
---
Bio
Kimberly Jarrell serves as an Adjunct Faculty for the Health Care Quality and Safety Graduate program. She has 30 years of Health Care experience ranging from Skilled Nursing to Intensive Care. Through proactive prevention of medical errors at the hospital unit level, she was recognized as a leader and transitioned into Quality Management in 2007. Since that time, she has served in Quality, Accreditation, Risk Management, Medical Staff, and Compliance Departments. She has implemented a number of Quality and Safety programs and continues to work in the industry. She became an expert in the field of Quality with a focus on Accreditation and is a Health Care Accreditation Certified Professional (HACP).
She has successfully led numerous Joint Commission Accreditation and Certification surveys as well as the DNV accreditation which included developing and implementing the ISO 9001 certification quality management system. She has a robust knowledge in process improvement methods, proactive risk assessments, and root cause analysis. She has also successfully implemented strategies to develop a culture of safety and facilitate the pursuit of High Reliability in Health Care.
Kimberly Jarrell serves on the Drug Impact Task force in her community to help reduce the impact that drug & alcohol related issues effect the acute care hospital, law enforcement, and mental health organizations.
Education:
Master of Science in Health Care Quality and Safety
Bachelor of Science in Nursing
Areas of expertise:
Health Care Quality and Safety, Joint Commission Accreditation & Survey Readiness, & CMS Conditions of Participation for Hospitals
Professional Experience:
Accreditation Compliance Manger, Executive Director of Clinical Effectiveness & Compliance Officer, & Director of Quality