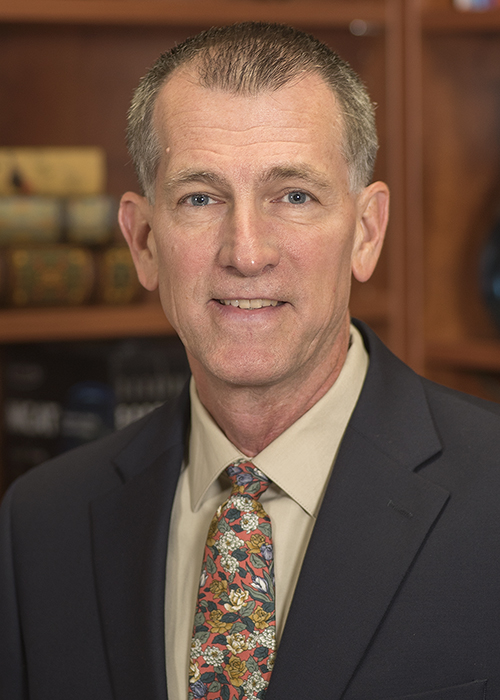 Bill Hyman, PhD, MS
Professor, Faculty Coordinator for Wellness Management
936-294-1212
CHSS, 326
---
Bio
My primary interests include college student wellness and child and adolescent health/school health. I teach a wide variety of graduate and undergraduate health classes in the Health Education Program at SHSU as well as an honors wellness class for the Honors College and the Capstone Course in the Bachelor of General Studies degree program. I serve as the Interim Director of the Bachelor of General Studies degree program as well as a faculty academic advisor in the Student Advising and Mentoring Center with primary responsibilities of advising undergraduate health and general studies students. I also serve as the Graduate Coordinator in Health Education. Recent publications include books on youth health, college student fitness, and an activity book for church recreation settings. International health is another professional interest and current projects include the research and development of potential public health educational opportunities for health practitioners in Uganda and Rwanda.
Education
• PhD, Health Education, Texas A&M University
• MS, Baylor University
Areas of Expertise
• Child and Adolescent Health
• Employee Wellness
Honors and Awards
• National Golden Key Honor Society, Inducted 2004
• College of Education Excellence in Service Award, 2012
• SHSU ACE Engaged Scholar, 2010 - 2012
Selected Publications
• Chapman, W.R., Oden, G. L., Hyman, W.V., and Wagner, M.C. (2013) The effect of activity fees on participation of students in athletic extracurricular activities. Applied Research in coaching and Athletics Annual, Volume 28
• Hyman, Bill. (2011) Eat this, not that: Teaching healthy food choices to youth. AAHE Health Education Teaching Techniques Journal. (1), 104-110.
• Hyman, Bill, Oden, G, and Wagner, M. (2010). The aging process: Physiological changes and implications for educators and practitioners. Activities, Adaptation, & Aging 34:148-153.
• Spradlin, K., Bass, M., Hyman, W., and Keathley, R. (2010). Skin cancer: Knowledge, behaviors, and attitudes of college students. Southern Medical Journal, 103(10), 999-1003.
• Hyman, Bill and Edgington, William D. (2009) Using Food Capitals to Teach Social Studies and Nutrition. The Social Studies Texan. 25(3) . 48-49.
• Hyman, Bill, Kooi, K., and Ficklen, D. (2008). Bariatric Surgery in Adolescents. Journal of School Health. 78(8). 452-454.
• Hyman, Bill. (2008). Integrating Math and Nutrition Education: Teaching with the FDA Food Label. American Journal of Health Education. 39(2). 113-117.