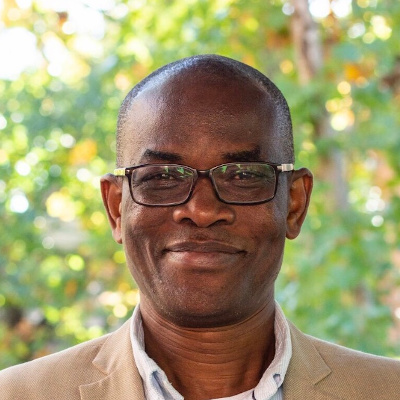 Samuel Adu-Prah
Department of Environmental and Geosciences
P.O. Box 2148
Huntsville, TX 77341
Office: LDB 329
Courses:
| | |
| --- | --- |
| GEOG 1401 | Weather and Climate |
| GEOG 4361 | GIS in Public Health |
| GEOG 4365 | Applied GIS |
| GEOG 4367/5367 | |
| GEOG 5361 | Digital Image Processing |
| GEOG 5373 | Intro to GPS, LiDAR, & Radar |
Research:
GIS Applications, GIScience
Spatial Epidemiology
Remote Sensing of the Environment
Associate Professor
Geographical Information Science (GIScience) and Environmental Modeling
My research over the years has been shaped by strong geographic questions on why space matters in humankind's quest to understand the earth processes and social interactions. I continue to research and publish in four integrated areas: 1) Spatiotemporal data mining, 2) GIScience and environmental modeling, 3) GIS and Public health, and 4) Remote Sensing of the environment.
The spatiotemporal data mining line of my research investigates the use of cluster detection techniques for pattern recognition in massive spatial databases specifically in the subfields of public health, environmental health and exposure, and land system change. The GIScience and environmental modeling focus on spatial modeling and statistical techniques to understand human-environment dynamics.
With the GIS and Public health line of research, I investigate the role the physical environment and climate play in malaria prevalence in Sub Saharan Africa. The Remote Sensing of the environment research deals with interpreting remotely sensed data for land use and land cover changes to characterize neighborhoods using high resolution remotely sensed data.
I have a strong interest in teaching and working with students across diverse academic disciplines to gain deeper understanding of spatiotemporal analysis of events.