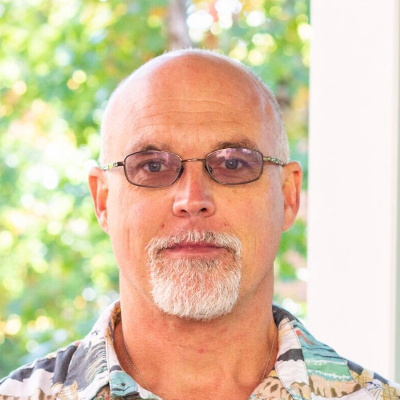 John Strait
Department of Environmental and Geosciences
P.O. Box 2148
Huntsville, TX 77341
(936) 294-4077
jbs008@shsu.edu
Personal Webpage
Courses:
| | |
| --- | --- |
| GEOG 1401 | Weather & Climate |
| GEOG 1300 | People, Place, and Environment |
| GEOG 3350 | Cultural Geography |
| GEOG 4360 | Cultural Field Studies |
| GEOG 4456 | Urban Geography |
Research:
Residential Segregation among Racial and Ethnic Groups
Spatial Experiences of Multi-Racial Populations Across Urban Space
Social and Spatial Impacts of the Diffusion of Blues-influenced Music and Culture
Soul Music and Culture and Their Impact on the Spatial Dynamics of the Civil Rights Movement
Professor of Geography
Urban Geography; Geographies of Race, Ethnicity & Music; Diaspora Studies
I've yearned to learn about and explore the world since I can remember, and now share these yearnings by serving as a Professor of Geography and the Geography Program Coordinator at SHSU. I also currently serve as the Assistant Chair of the Geography & Geology Department and the faculty sponsor of GOSH (Geographers of Sam Houston), the campus-wide organization comprised of student geographers.
I am a broadly trained human geographer who specializes in sociocultural, urban and ethnic geographies. My main research and teaching interests lie at the intersections of racial and ethnic identities, urban residential dynamics, diaspora studies and the geographic dimensions of social movements and the ways they manifest via expressions of music, visual art, and religion. As a professor at SHSU, I regularly direct the following geography courses: People, Place and Environment (GEOG 1300), Weather & Climate (GEOG 1401), Cultural Geography (GEOG 3350), Urban Geography (GEOG 4365), Cultural Field Studies: Race, Blues & Rock' N' Roll (GEOG 4360); and The Mixed-Plate: Cultural and Environmental Diversity on the Big Island of Hawaii (GEOG 4076)
My research interests are generally oriented around two streams of geographical inquiry.
One focuses on the intersections of racial &ethnic identity, neighborhood experiences, and the spatial realization of socioeconomic disadvantage. These interests have led me to study the impacts of neighborhood-level poverty on health disparities between racial and ethnic groups. I also investigate the dynamics of neighborhood-level diversity and residential segregation among racial and ethnic groups, including comparative studies of the varied spatial experiences among multi-racial populations in Brazil, Hawaii and the conterminous United States.
A second research interest focuses on the geographies of music, religion, and art, and the ways that these cultural phenomena are expressed via "place" and "space." These interests have stimulated my study of the geographical dynamics of blues-influenced culture and music, and their relationship to various forms of socio-cultural change, including the U.S. Civil Rights Movement. I have also collaborated on projects that focus on artistic and literary representations of the geographical environments from which blues music has evolved. Most recently, I've been investigating the transcultural dynamics of urban street art, particularly within Spain, France, Hawaii and Mexico.
The most rewarding part of my job involves directly working and exploring with students in the field, endeavors that literally feed my soul. I have directed a number of field courses that incorporate the "pedagogy of place," the educational philosophy that supplements traditional learning with field experiences that utilize specific localities or "places" as primary resources, or "texts." In short, scholars or students are more apt to appreciate important geographic, environmental and/or historical events and processes when learning about such phenomena while being immersed with the places and spaces where they've unfolded. My interest in this academic approach has led me to develop a course (GEOG 4360) that incorporates field-experiences across the Mississippi Delta. This field course utilizes the lens of blues culture to address and tie together a host of geographical topics, such as migration, urbanization, evolving gender and race relations, economic change, heritage tourism and others. My wife and geography colleague, Ava Fujimoto-Strait, co-direct a similar field-based course that focuses on the interdisciplinary study of the cultural and physical environment of the Big Island of Hawaii. Ava and I, and groups of students, also regularly collaborate on international travel courses that incorporate a broad array of cultural and environmental topics. Recent destinations have included Spain, Morocco, and Italy. Beyond my work for SHSU, I have also been heavily involved in directing summer field-based workshops designed for teachers, college faculty or other scholars that integrate placed-based methodologies.
My ultimate goals as a geographer are to someday write the comprehensive book on the geography of barbecue, a project for which my skills as a participant-observer will be fully utilized. I also aspire to sit down with pie and coffee in every county seat in the state of Texas – I'm on my way toward attaining this goal but have a long way to go. My personal interests include traveling, reading, music, sports - especially fishing, football and college basketball. My biggest and most rewarding interest of all is spending time with ohana (family and friends), particularly my wife Ava, 17-year-old son Prezley, 13-year-old daughter Memphis, and 5-year-old canine amigo Tupelo.