The overall goal of the College of Education Operations (COE) is to strategically align college-wide activities regarding budgetary decisions, communications and marketing, event services, travel, purchasing, and facilities management with department-level, college-level, and university-level strategic initiatives and goals. We understand that having the right systems in place not only increases productivity, but also increases efficiency. We will continually strive to ensure ongoing process improvement, communication, and transparency.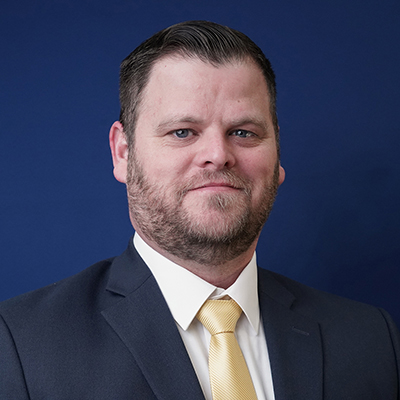 Meet the Director
Dr. Matthew Olmstead currently serves as Senior Director of Strategic Operations & Projects in the COE. His primary responsibility is to ensure that all COE operational activities are strategic in nature and align with college-level and university-level strategic priorities. Dr. Olmstead has over 20 years of experience in higher education, with approximately 13 years serving in an administrative capacity. Dr. Olmstead has extensive experience in leadership development, budgeting, operations, and strategic planning.
---
What we Value and Strive to do
Provide excellent and timely customer service to students, faculty, and staff
Align resources to strategic priorities
Ensure faculty and staff engagement
Ensure Continual Process Improvement
Communications and Outreach
The College of Education Communications Hub promotes the mission, vision, and values of the COE while promoting the COE and SHSU brand. The office serves as a liaison between the college and multiple university offices. The Communications Hub plays a vital role in the recruitment and retention of COE students through various outreach initiatives and efforts. The team also supports website management, provides photography, video and graphic design services to the college, and manages the college's social media accounts, newsletters, and digital signage. Learn more about college communications
Event Services
The purpose of the College of Education Event Services office is to provide support and direction for all college events. We strive to ensure that all COE events elevate the reputation and visibility of the COE and SHSU. Our Event Coordinator manages a college-wide calendar of events and assists in the planning and implementation of large special events. Learn more about college event planning
Travel
The goal of the COE travel office is to provide excellent customer service to faculty, staff, and students regarding business travel. This service includes assisting faculty and staff in the development and processing of all travel paperwork. Our Travel Coordinator is available to answer any questions regarding travel.
Faculty and staff traveling for business purposes should complete the following forms:
Travel Reference Sheet
Pre-Approval Request
Reimbursement Request
Mileage Reimbursement
Mileage Log (PDF)

for additional information or assistance with any COE travel related questions, please contact Erika Sutton at COETravel@shsu.edu or 936-294-4209.
Scholarships
The scholarship coordinator oversees the tracking and awarding of all college-wide donor scholarships.
Grants
The College of Education Grant Coordinator is responsible for operational management of all college-level grants, including the coordination of budgetary and reporting activities.
Purchasing & Operations
The Purchasing and Operations Coordinator manages all college-level procurement, operational, and facilities management functions of the College of Education.