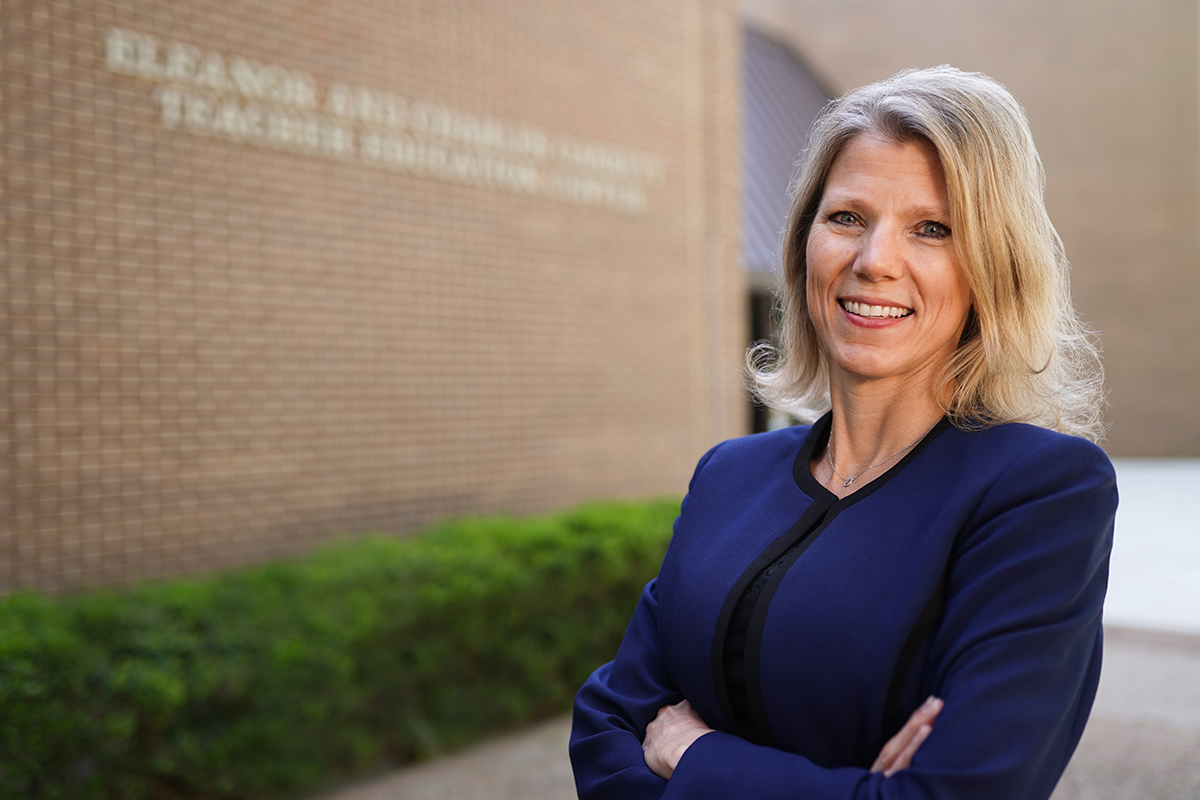 Dr. Stacey Edmonson, Dean
From our legacy as the first university dedicated to teacher preparation in Texas, the College of Education at Sam Houston State University has, quite literally, always been committed to meeting the extraordinary demands of high quality education in Texas. Today, we are focused on that commitment in a modern context that is agile, forward-thinking, and ready to meet the needs of an ever-changing, diverse, and evolving world. Our innovative academic programming, along with our dedicated, student-centered faculty and staff, make the College of Education an exciting place to help build the future of Texas. As a family of scholar practitioners, the College of Education combines excellence in research, extraordinary teaching, impactful community engagement, and meaningful service into an environment that is committed to meeting the unique needs of our undergraduate, master's and doctoral student learners. We are problem-solvers, change agents, and innovators, and we nurture an environment that helps collectively solve the multi-faceted challenges facing education today.
The College of Education is firmly committed to making a positive difference in the lives of children, students, and communities in Texas. We are likewise committed to preparing teachers, leaders, counselors, and educators of all types who make a positive difference. Together, we shape the future. Together, we are the change that our world needs to see. Together, in the College of Education, we transform today's learners into tomorrow's leaders. We look forward to having you join us on this important adventure.
Professional Background
Dr. Stacey Edmonson has served as Dean of the College of Education at Sam Houston State University since 2014. She previously served as chair of the Department of Educational Leadership and Counseling for 5 years and has been a professor of educational leadership since 2000. She has also served Texas public schools as a teacher, principal, and central office administrator. Dr. Edmonson has served in a variety of leadership and service roles, including president of the Teacher Education Council for State Colleges and Universities (TECSCU) and president of the Texas Association of Colleges of Teacher Education (TACTE), the national and state organizations that represent deans of colleges of education, respectively. She earned a Bachelor of Arts in English from Texas A&M University and Master's and Doctorate of Education in Educational Administration from Texas A&M University-Commerce. She has authored a number of books and articles on topics including trust, stress and burnout among educators, legal issues in education, and educator ethics.