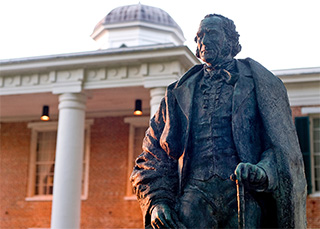 Sam Houston State University was the first teacher training institution in the state of Texas with approved teacher education programs. The College of Education (COE) is one of eight colleges that make up the University. The College is made up od Education four departments, each directly or indirectly involved in public education:
Programs in the College of Education offer undergraduate, post-baccalaureate, certificate, masters, and doctorate programs. Programs are reviewed by the Texas Higher Education Coordinating Board (THECB), University of Collegiate Education Administration (UCEA), or others; accredited by Southern Association of Colleges and Schools (SACS), Council for Accreditation of Counseling and Related Educational Programs (CACREP), or, National Council for Accreditation of Teacher Education (NCATE).
All programs devoted to the instruction and preparation of PK-16 learners are accredited by a special program association (SPA) specific to the program. Education programs are also offered in three colleges within the University, but outside the College of Education, the College of Sciences (COS), the College of Fine Arts and Mass Communication (FAMC), and the College of Humanities and Social Sciences (CHSS).
The College of Education Educator Preparation Program is accredited by the National Council for Accreditation of Teacher Education (NCATE) and the State Board for Educator Certification (SBEC) through the Texas Accountability System. Sixteen of the educator preparation programs in the College of Education have earned the highest category of national recognition, earning distinction for their impact on K-12 student learning and retention in the field.
Our Mission
"Preparing leaders to impact a diverse and evolving world."
Values
The values of the College of Education are based on the acronym, R.E.S.P.E.C.T., represented as follows:
Responding to needs of students, faculty, staff and partners.
Expecting the best for students, faculty, staff and programs.
Serving others above self.
Planning and promoting quality.
Engaging in academic inquiry.
Caring for students, faculty and staff.
Teaching and leading as a mission that changes lives.
Goals
I. To further excellence in instruction, the College of Education will:
Recruit and support outstanding faculty.
Provide the physical environments, resources, and technology for instruction and continued professional development.
Recruit, advise and retain qualified students.
Evaluate the success of students and faculty in achieving personal career goals.
Provide for the evaluation of and improvement of teaching effectiveness.
II. To model lifelong learning and further opportunities for research, the College of Education will:
Promote, support and recognize faculty and student research activities.
Promote research as a tool to improve instruction.
Provide resources, including funds and time,for the support of research.
Encourage presentations and attendance at professional conferences.
Involve students in research activities.
III. To further public service in support of the university community, the College of Education will:
Share expertise and resources with individuals and groups through consultant services and applied research.
Work with other institutions, agencies, and professional groups to exchange ideas, conduct research, share mutual concerns, and foster intellectual growth.
Provide its expertise to other public institutions at the local, state, national, and international levels.