XTE Officers at The Sammy's 2019
About Us
Chi Tau Epsilon (XTE) is a dance honors society available to undergraduate dance majors at Sam Houston State University. XTE focuses on recognizing superior ability in dance as well as combined and individual interests to promote the performing arts through community service and academic excellence. Each member or pledge is required to obtain a minimum of a 3.0 grade point average each semester.
Our Mission
It shall be the purpose of this honorary organization to recognize superior ability of performing artists of dance, and to promote the combined and individual interests in the achievements of the performing arts.
Recent Honors
Congratulations to Sam Houston State University Dance Honors Society Chi Tau Epsilon on their Outstanding Community Service Project Recognition for their outreach activity Project Sunshine!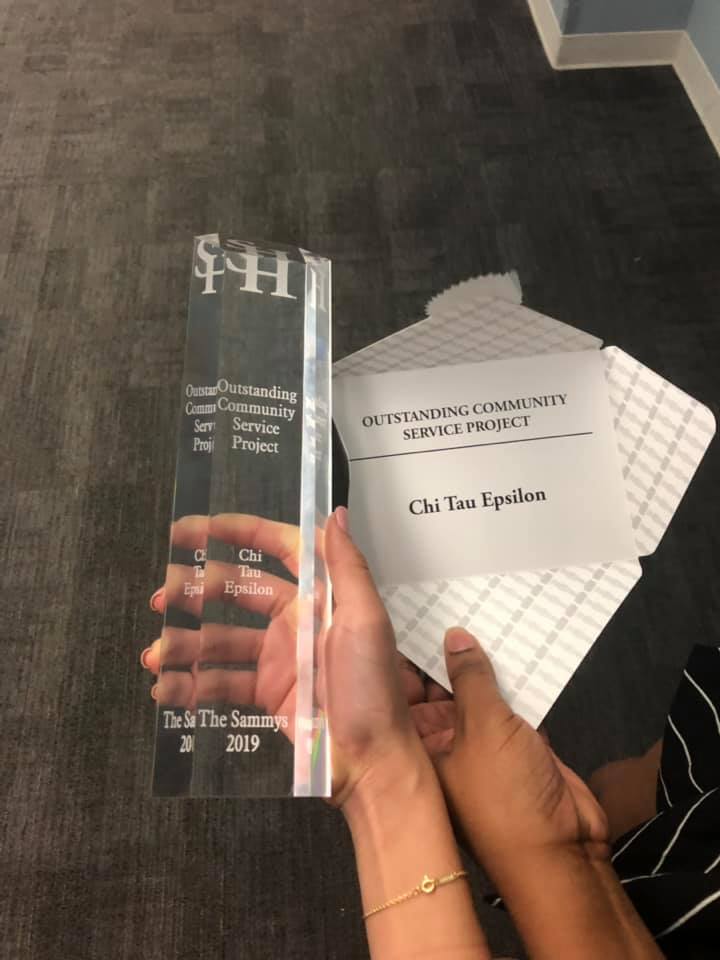 Events
Dances@8
Dances@8 is an undergraduate student choreographed performance presented by Chi Tau Epsilon every semester. This showcase gives students the opportunity to create choreography, work with peers, and perform and/or present their work in a professional environment. Each student is required to complete an application and participate in a preliminary showing to be admitted into Dances@8.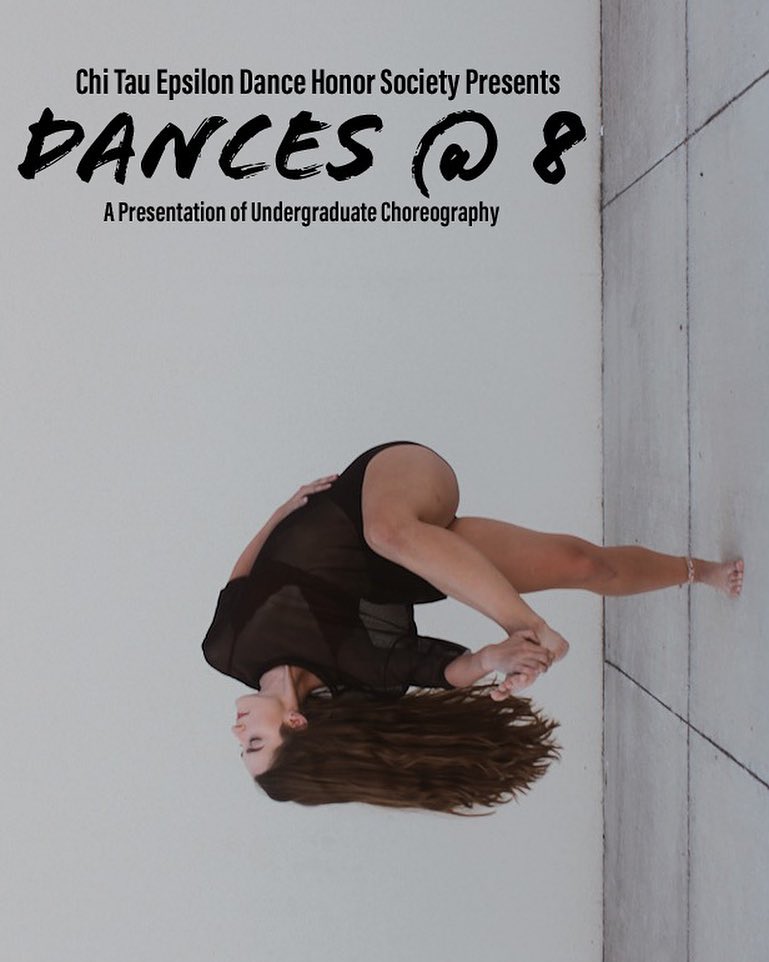 Winter Workshop
Every December, Chi Tau Epsilon (XTE) hosts a fabulous workshop on Sam Houston's main campus for high school students in the surrounding area. We offer a wide variety of dance styles from Contemporary to Jazz and Technique, taught by our current dance majors. Your students will be able to interact with current college students and graduates, and tour our beautiful facility at the James & Nancy Gaertner Performing Arts Center.
XTE also participates in both community and on-campus events such as Scare on the Square, a trick-or-treating event for children, and Homecoming in the Fall semesters.