The College of Criminal Justice is frequently featured in media around the world, highlighting our cutting-edge research, prestigious alumni, expert faculty, outstanding students and unique events. To keep up with the latest issues and trends in criminal justice, here are samples of recent news generated by the College.
---
Criminal Justice Professor Set to Begin Funded Research on Rape Myths
Dr. John Navarro has been funded to research rape myth attitudes from the perspective of students who know victims of sexual violence.
. . . more
CJ Faculty Funded as Research Partners with Project Safe Neighborhoods
Dr. Yan and Dr. Ingram have been funded almost $450,000 to serve as research partners on the Southern District of Texas' Project Safe Neighborhoods (PSN) for a second year.
. . . more
CJ Participates in 14th Annual Undergraduate Research Symposium
For the past year, several criminal justice faculty members and undergraduate students have worked on research to present their findings at the 14th annual Undergraduate Research Symposium (URS).
. . . more
CJ Professor Conducts Research on Hate Crimes Against Asian Americans
Dr. Yan Zhang's research on hate crimes against Asian Americans has recently been published and has gathered media attention from several outlets.
. . . more
SHSU Criminal Justice Program Ranked No. 15 in the Nation
Sam Houston State University's Department of Criminal Justice and Criminology program has been ranked as the 15th best program in the nation according to the U.S. News & World Report.
. . . more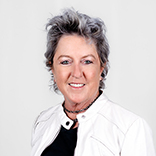 Researching Changes to Texas' Response to Child Sex Abuse
Dr. Holly Miller has been funded to conduct research for the Children's Advocacy Centers of Texas on child sex abuse responses to suggest legislation changes to the state.
. . . more
---