Success!
The first ever Product Quality Cleaning Workshop held May 16-17, 2018 was a tremendous success.
36 participants including
8 sponsors
7 suppliers
from 28 companies and
1 university - Sam Houston State University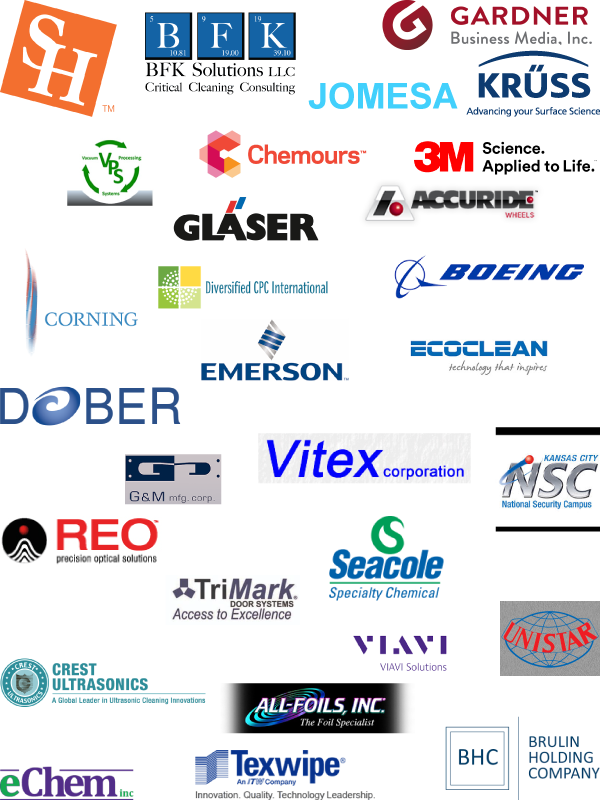 The detailed two-day program covered all aspects of the science and art of precision cleaning.
Here's a Video Recap of the 2018 Workshop.
Email Dr. Williams to ensure that you are notified about the next workshop in May 2020.
Improve YOUR Products and Cleaning Processes.
If you need help with YOUR cleaning processes don't wait until 2020. Contact us now to see how we can help.
Contact Us
Barbara and Ed Kanegsberg
BFK Solutions LLC, (310)459-3614
www.bfksolutions.com
info@bfksolutions.com
Darren L. Williams
Sam Houston State University
(936)294-1529
www.shsu.edu/~chm_dlw
williams@shsu.edu
Official Media Sponsor

Thank you Gardner Business Media, publisher of Products Finishing and Production Machining magazines, for your partnership as the official media sponsor of the Product Quality Cleaning Workshop.
Gardner Business Media is the premier publisher in the manufacturing sector and publishes brands that serve all aspects of discrete parts manufacturing. Products Finishing (application of coatings) and Production Machining (small parts machining) magazines have been serving their respective fields for decades. Once a quarter a Parts Cleaning Section is published between both magazines which provides the market the latest trends in technology along with best practices for cleaning professionals. This section publishes to over 50,000 subscribers and is the only trade journal in the US focused on industrial cleaning applications.