TBHOF EMBA Scholarship Information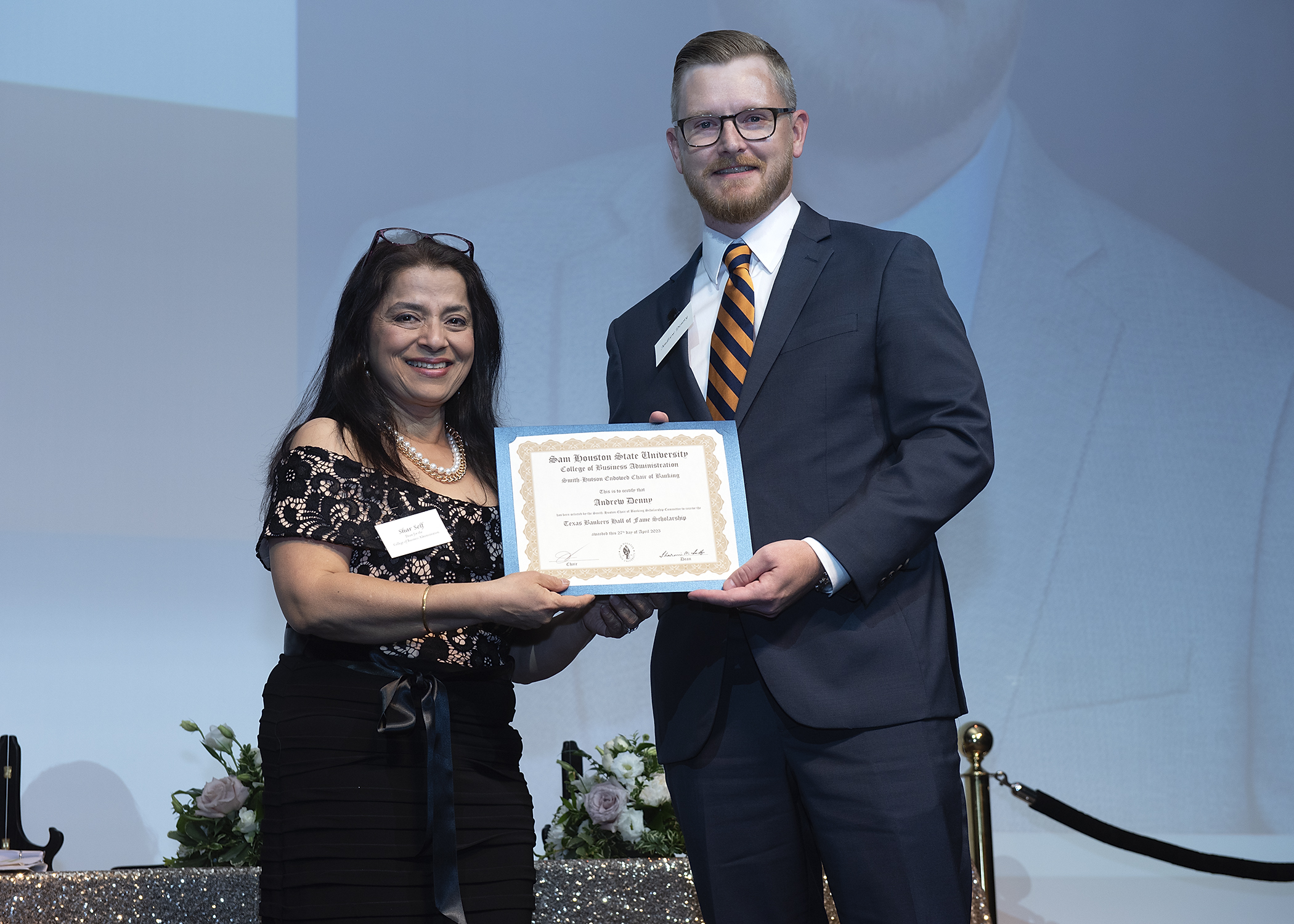 2023 Recipient, Andrew Denny (right), Assistant Vice President, Mortgage Disclosures & Software Systems, SouthStar Bank, with Dr. Shar Self, Dean of College of Business Administration
Each year the Texas Bankers Hall of Fame awards a scholarship to an incoming EMBA student.
We are currently accepting scholarship applications through February 1, 2024 for the 2024 EMBA Cohort. For consideration, the prospective student must complete the scholarship application, as well as, complete the EMBA admissions process.
For all other EMBA scholarships, please refer to the EMBA website.
About the EMBA program
Are you a current banker or regulator wishing to advance your education in the field of banking and financial institutions? Are you a banker who sees the value in your banking team, wanting to assist them in advancing their education, and ultimately retaining them on your leadership team? The Executive MBA Program in Banking and Financial Institutions at Sam Houston State University is the answer.
For more information on the EMBA Program, please see EMBA Program.