Method-Acting Book Release Features SHSU Theatre Professor
Method-Acting Book Release Features SHSU Theatre Professor
July 20, 2020
by Jackie Swan
---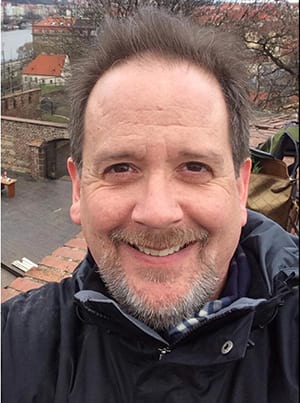 When instilling acting techniques, what is the best way to get into character? This is the great debate theatre teachers face when deciding what will benefit their students the most. Often, the result is a combination of techniques. Recently, SHSU Professor Tom Prior was offered an opportunity to publish his thoughts on the matter.
Michael Chekhov, Sanford Meisner: Collisions and Convergence in Actor Training is a collaboration of 15 authors sharing their experience and expertise. It will be released in late July 2020.
Editor of the book and educator at Bucknell University, Anjalee Deshpande Hutchinson, had the idea for this book after years of putting her certification in both the Chekhov and Meisner techniques to use. She received her MFA in Directing from Northwestern University and has freelance acting/directing experience in New York City, Chicago, London, and Mumbai.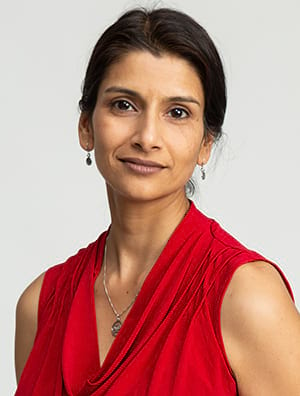 "My favorite aspect of editing this book was getting to meet and/or get to know the authors and their research better. What an amazing group of people," Hutchinson said. "I am so honored that they were all interested in contributing. It was also very exciting to see how all the pieces of the work fit together."
Hutchinson met Tom Prior at a True Acting Institute Advanced Summer Training Program in Meisner Technique. They were acting partners and soon became collaborators in literature.
Prior's essay, "The Relevance of the Meisner Technique in Today's Actor Training," delves into how this method improves vulnerability and overall performance. "The Meisner technique uses the entire mind, body, and spirit of an actor. Meisner insisted on seeing the individual onstage with all of their quirks, idiosyncrasies, hopes, dreams, and aspirations. It is about emotional, physical, spiritual, and psychological freedom," he wrote. Prior goes on to explain that because humans naturally have the instinct to control, this technique encourages acting before thinking to avoid mental barriers.
"The fact that it brings actors closer to their humanity in all of its colors – i.e. fear, rage, joy, revenge, empathy, vindictiveness, depression, etc. – is vitally important. Many times, we suppress these in our lives, especially the emotions with which we feel less comfortable, and consequently we do not bring a full range of tools to our work," he said. "It surprises students in an exciting way and leads them to a greater sense of trust in themselves and their partner. It is a process of unlearning rote planning onstage and having full immersion in each moment. The Meisner technique allows you to find this detail in your work. It also makes an actor keenly aware of the world around them."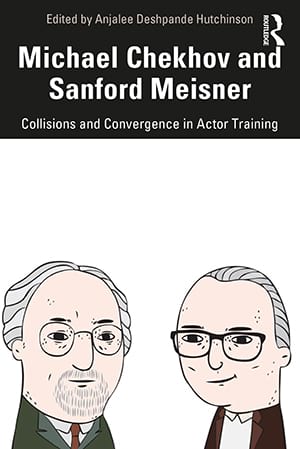 Prior also included examples of his teachings and student reviews of their experience with this method. While he finds this to be the best method for his classroom, he and Hutchinson believe actors of any level could benefit from this discussion.
Hutchinson hopes this book aids acting trainers in revolutionizing their teaching approach and has no intention in halting her own journey. "I am hoping to learn more acting techniques, particularly Non-Western and Black Acting Methods in the coming years. Our students are so diverse and have so many different ways of learning," she said. "I believe it is a responsibility of all of us acting teachers to keep learning so that we have the most to offer whoever comes through our studio doors."
Reserve your copy of Michael Chekhov and Sanford Meisner: Collisions and Convergence in Actor Training here.