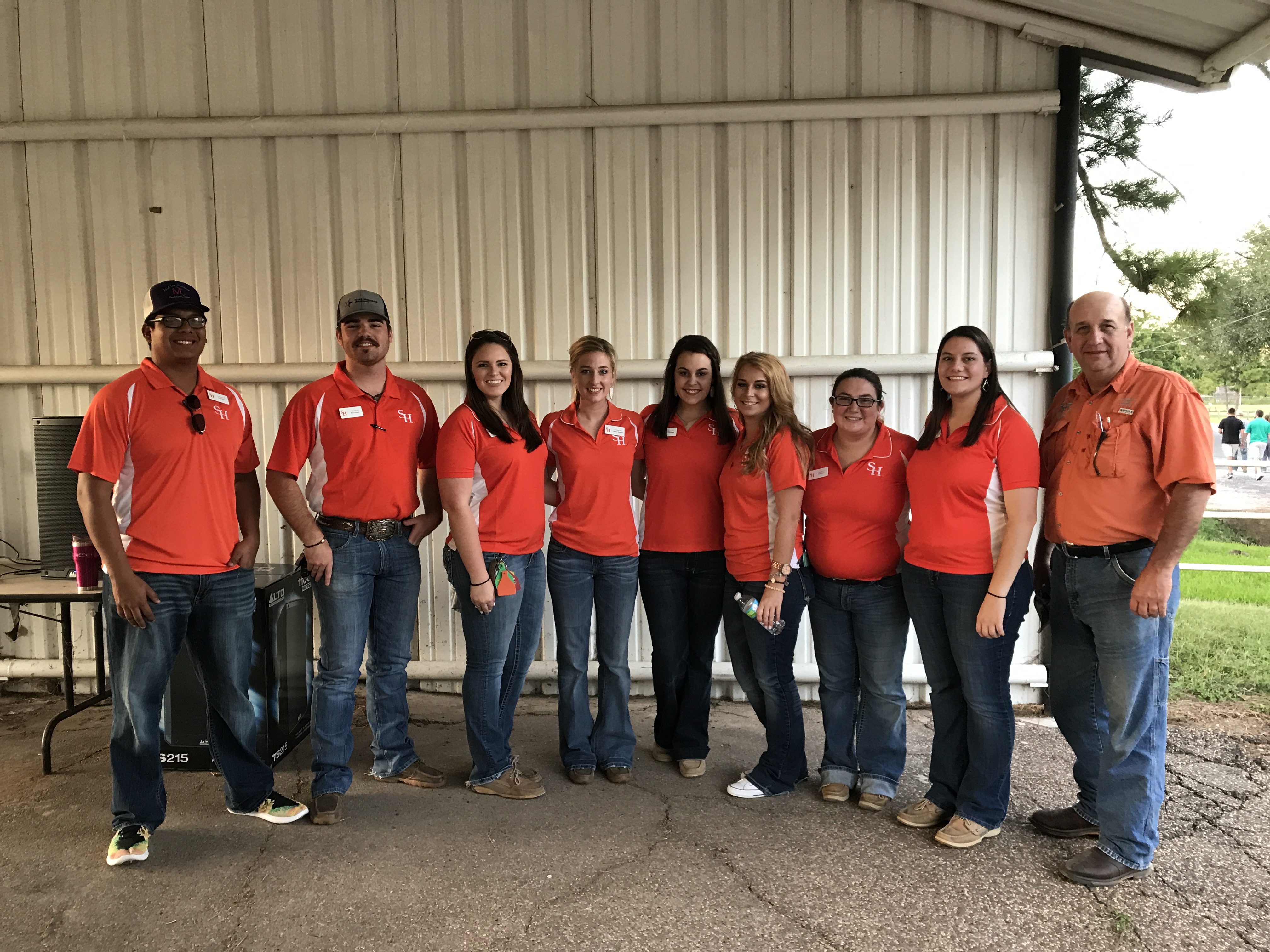 Introduction:
The Sam Houston State Collegiate FFA chapter empowers value-driven pre-professionals to lead and serve in schools, businesses, and communities. Our organization strives to make a positive difference in the lives of students by developing their potential for premier leadership, personal growth and career success through agriculture education. The team encourages membership participation by attending FFA State Convention, VATAT, as well as hosting state level LDE and CDE contests.
Advisor: Dr. Doug Ullrich
2017-2018 CFFA Officers:
-President: Courtney Rosenbalm
-Vice President: Laura Johnson
-Secretary: Devin Vecera
-Treasurer: Madison Dunn
-Reporter: Tamara Exline
-Sentinel: Fern Olguin
-Student Advisor: Madison McCluskey
-Historian: Rebecca Walla
-Parliamentarian: Emily Riggin
-Chaplin: Anne Bailey
Meetings:
Second Tuesday of every month at 6 pm in Pirkle 210 (A, B, and C)
Events and Dates:
Trash Pickup with Block and Bridle - November 1, 2017
Steer Saddling Fundraiser- November 16, 2017
State and Area LDE's- TBD
Like Us on Facebook!