[Back]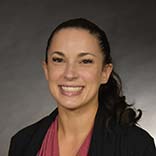 Madeleine Swortwood
Assistant Professor and Graduate Program Director
(936) 294-4319
CFS 221D
Biography:
Dr. Madeleine Swortwood joined the Department of Forensic Science at Sam Houston State University as an Assistant Professor in August 2016. Dr. Swortwood received a Bachelor's degree in Biochemistry from Duquesne University in 2009 and a Ph.D. in Chemistry from Florida International University (FIU) in 2013. From 2014-2016, she completed a postdoctoral fellowship with the National Institute on Drug Abuse, a division of the National Institutes of Health (NIH). She investigated toxicology and metabolism of cannabinoids and stimulant drugs and developed skills in the administration of the Drug Recognition Expert tests to identify drug use in the field. She was an associate investigator in a controlled cannabis administration clinical trial and also examined in utero drug exposure. During graduate school, Dr. Swortwood served as an intern at the Food and Drug Administration's Forensic Chemistry Center and the Miami-Dade Medical Examiner's Toxicology Laboratory, where she was hired as a full-time forensic toxicologist. As a forensic toxicologist, she performed routine post-mortem drug analyses from sample acquisition to screening, confirmation, and quantification of drugs, volatiles, and poisons.
Dr. Swortwood is a member of the American Academy of Forensic Sciences (AAFS) and the Society of Forensic Toxicologists (SOFT). Her research to date includes synthetic cathinones, drug metabolism, marijuana oral fluid drug testing, and in utero drug exposure. She has authored and co-authored nineteen manuscripts with several more under review in peer-reviewed journals focusing on toxicology and analytical chemistry. Her articles have been published in Analytical and Bioanalytical Chemistry, Journal of Chromatography, and Drug Testing and Analysis. Dr. Swortwood has authored and co-authored more than twenty-five oral and poster presentations presented at national and international conferences. She continues her toxicology research in the analysis and detection of drugs of abuse (specifically synthetic drugs) in alternative matrices, such as oral fluid.
Research Interests:
Dr. Swortwood's interests span a variety of topics within forensic toxicology. As her graduate work investigated synthetic cathinones, or "bath salts", her research has expanded further into designer drugs, or novel psychoactive substances (NPS). She has developed and validated new analytical procedures for detection and quantification of drugs of abuse in biological fluids. Her postdoctoral research at NIH expanded her research interests a bit further to include metabolite identification of NPS, drug detection in alternative matrices (particularly oral fluid), in utero drug exposure, and impaired driving and human performance (particularly after marijuana consumption).

Her research goals expand upon forensic toxicology knowledge of NPS (including designer benzodiazepines and designer opioids) by examining NPS in alternative matrices and expanding stability studies. She is also interested in detecting and quantifying cocaine adulterants in biological fluids as well as seized materials from a multi-disciplinary angle. Ultimately, she wants to develop universal techniques that are easily applied to working forensic toxicology laboratories from extraction- and detection-standpoint.
Recent Publications: