Here To Help: The Academic Success Center
Aug. 22, 2022
SHSU Media Contact: Emily Binetti
The "Here to Help" series is focused on educating students on all the services available at SHSU. Many services are often offered at no cost with a Bearkat OneCard. Should your department/service be featured? Email us: today@shsu.edu.
---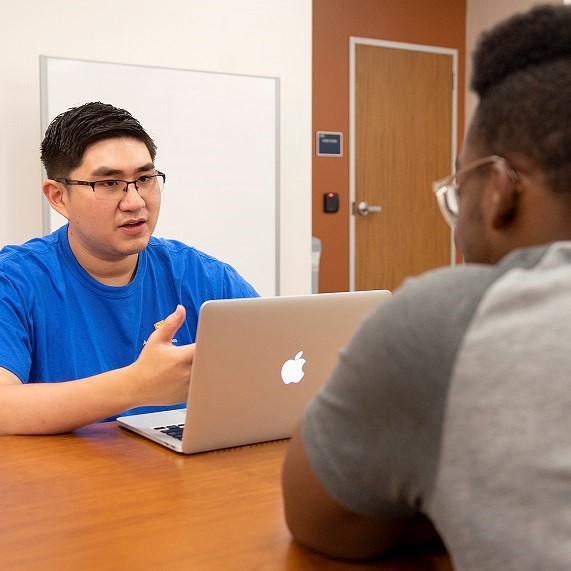 Programs and services are available to all SHSU students at the Academic Success Center, although particular attention is given to first year freshmen, new transfers, nontraditional students and students who come from families that have not had the resources to pursue an advanced education.
Inside the Newton Gresham Library, the center provides opportunities for supplemental instruction in historically difficult courses. From tutoring, peer mentoring and academic recovery support, the team aims to cultivate a growth mindset within each student client.
"In the Academic Success Center, we are committed to meeting every student where they are in the learning process and empowering them to achieve. We do this by creating a learning environment that affirms students' strengths and encourages risk taking and fun in their educational pursuits," Victoria White, student success coordinator in the ASC, said. "Our efforts to optimally serve our students extend beyond academic support during a rigorous semester; we help build the necessary academic skills students need to persist, achieve and successfully complete their academic journey here at Sam Houston State."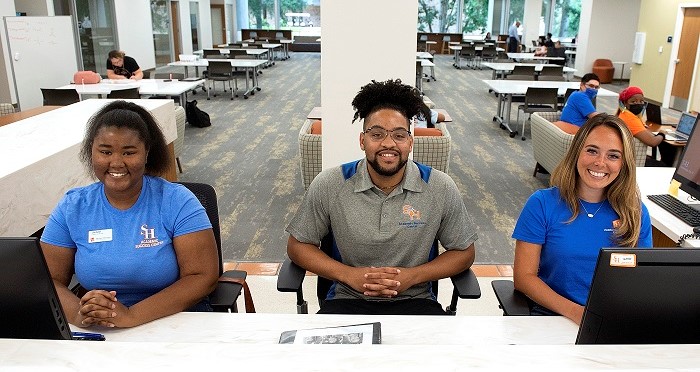 The ASC staff mentor student employees, whose leadership is an integral component in delivering programs and services. Staff members, who collaborate with university and community constituents, are strongly committed to ongoing assessment and evaluation in order to enhance current programs and develop new initiatives that increase student success and graduation rates.
- END -
This page maintained by SHSU's Communications Office:
Director of Content Communications: Emily Binetti
Communications Manager: Mikah Boyd
Telephone: 936.294.1837
Communications Specialist: Campbell Atkins
Telephone: 936.294.2638
Please send comments, corrections, news tips to Today@Sam.edu