SHSU Women Trailblazers: Alumna Reflects On Many Career 'Firsts'
March 16, 2021
SHSU Media Contact: Hannah Haney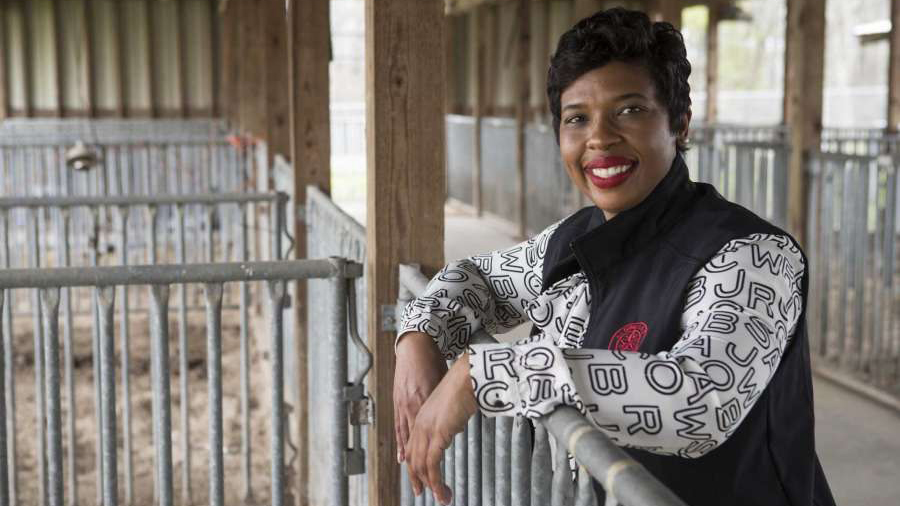 Photo Credit: Brett Koomer, Houston Chronicle
Sam Houston State University alumna Andra Collins-Johnson is a self-proclaimed city slicker that discovered a love of agriculture while growing up in Houston, Texas.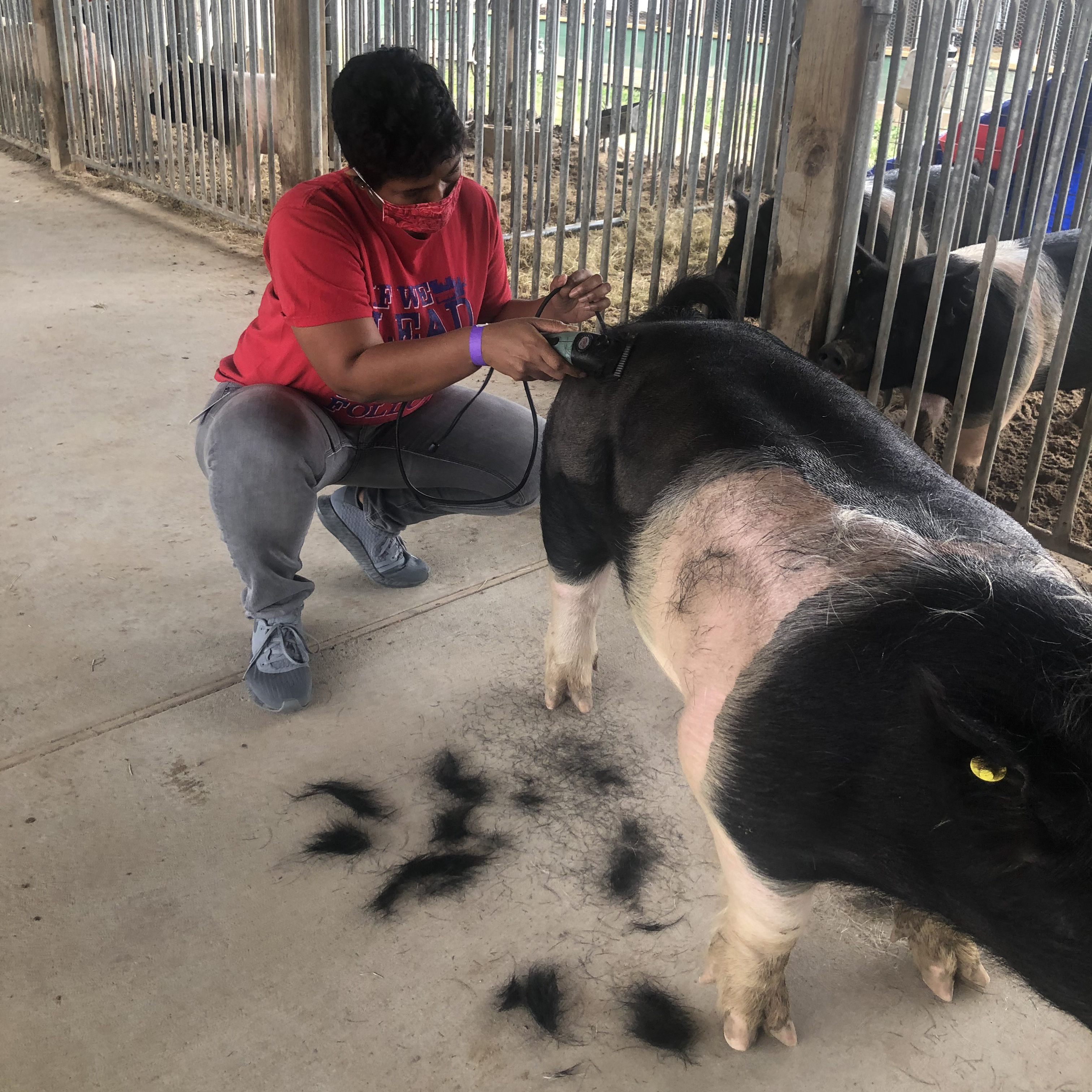 That early love affair sparked her desire to pursue a bachelor's degree in agriculture with the intent of working for the USDA one day. However, Collins-Johnson's career trajectory would soon change after noticing a poster on the wall displaying children of all different colors surrounding a globe. The poster read, "Change the world one student at a time. Teach."
This image remained etched in her mind even months after graduating. Finally, when a peer approached her asking if she ever considered going into agriculture education, Collins-Johnson officially confirmed her decision to make the transition.
She enrolled at Sam Houston State University to earn a master's degree in agriculture education. Through her experience, Collins-Johnson was mentored by agriculture faculty, Doug Ullrich and Dwayne Pavelock, who had a profound impact on her teaching philosophy.
---
"I went to Sam Houston State when I finally decided I wanted to be a teacher," Collins-Johnson said. "My professors were so proud and supportive of me. That's a feeling that everybody searches for and wants. I am definitely glad I went there."
---
However, this time in her life was not without its challenges. She was still an African American woman in a field with few minority members. It was also a field in which it is common for students to graduate and return to work on their family land, so if underrepresented students did not have connections to a family farm, networking was everything. For this reason, Collins-Johnson started a minority agriculture chapter at SHSU to support students like her with little prior experience in raising livestock or growing food.
Then, upon her graduation from SHSU, Collins-Johnson made history in 2005 as the first African American female to teach ag science in Texas when she started as a teacher in Fort Bend ISD.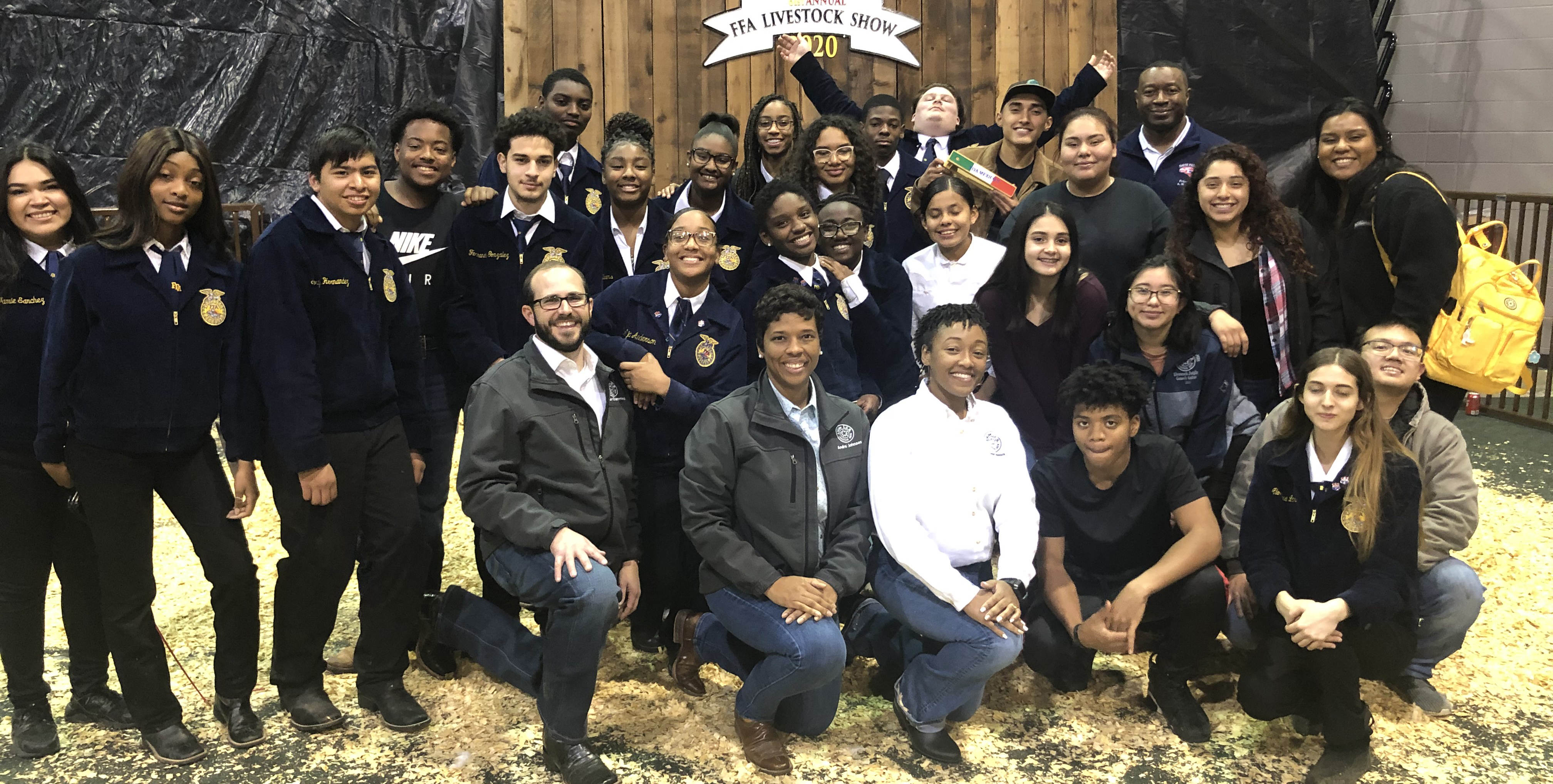 "I always wanted people to respect me for what I do, not because I am a Black female, but because I'm a good educator. Instead of being the first, the important story I want to tell anyone that will listen is how agriculture truly changed my life," Collins-Johnson said. "I know that it was not always easy for people to even have these conversations, so I am thankful to be able to share my story."
Today, Collins-Johnson serves as an ag science teacher at Benjamin O. Davis High School in Aldine ISD where she also opened and started the school's first Future Farmers of America chapter.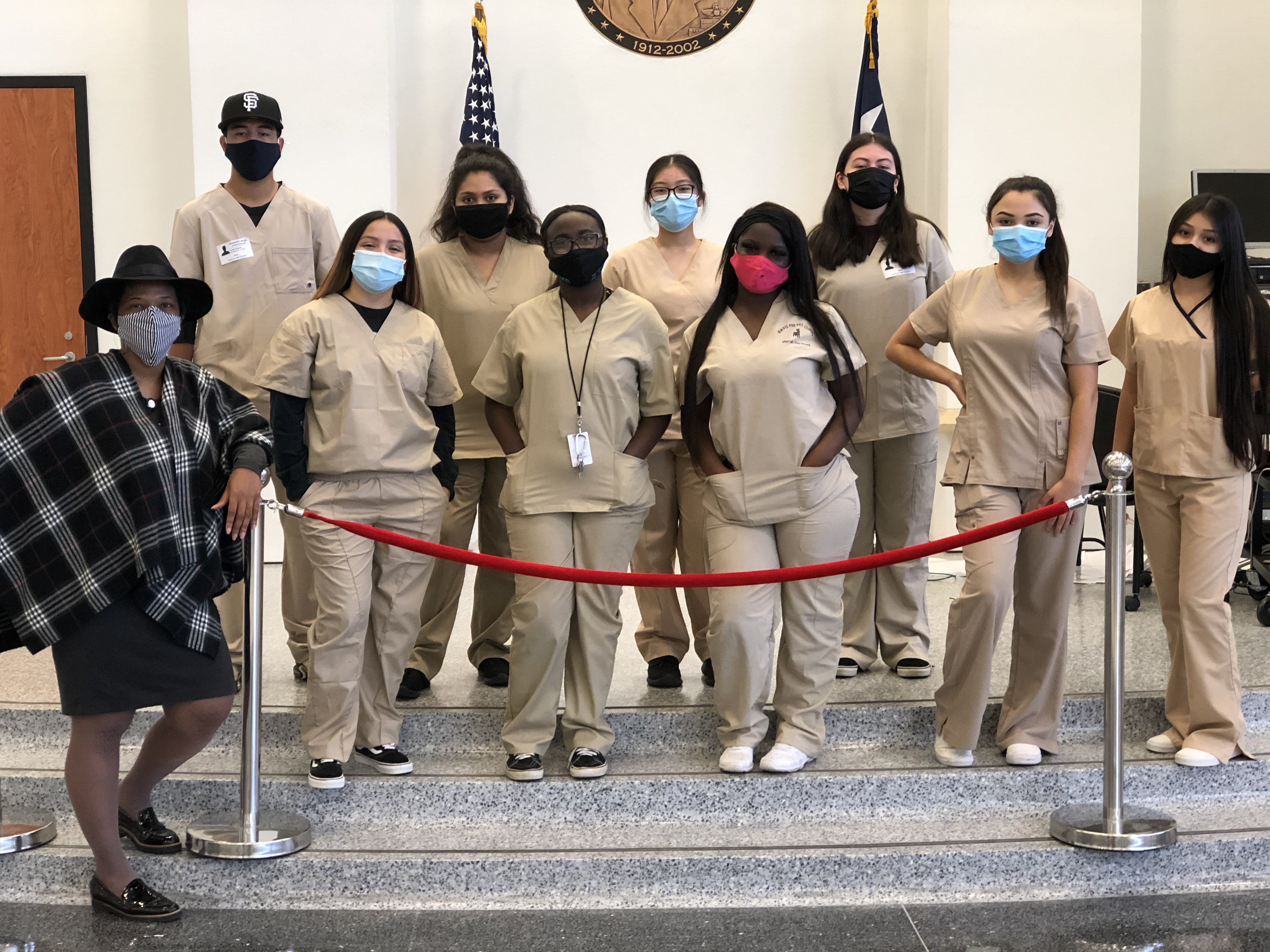 "When I first got the job, there was some suspicion about whether a woman could handle this chapter by herself. I was definitely up for the challenge, but I had to develop some tough skin. I didn't expect anybody to give me anything because of this title. I wanted a fair chance to teach at any school that I selected because I was as good as any teacher in the state," Collins-Johnson said. "I think I did pretty well."
Collins-Johnson's goals for the future are to own land one day and to educate minority groups on the importance of keeping land in their family. She also wants to continue being a resource for women in agriculture by starting cohorts of female farmers and ranchers.
"I am working to create citizens that will go out and really change the world and be a positive impact. I love the fact that I feel useful in the place that I am at and that God has allowed me to change people's lives for the better," Collins-Johnson said. "One thing I sometimes say is 'When you're making plans for your life, your life is making plans for you.' You could have never told me as a little girl who grew up in the inner city next to downtown Houston that I would have this love, admiration, and infatuation with agriculture."
- END -
This page maintained by SHSU's Communications Office:
Director of Content Communications: Emily Binetti
Communications Manager: Mikah Boyd
Telephone: 936.294.1837
Communications Specialist: Campbell Atkins
Telephone: 936.294.2638
Please send comments, corrections, news tips to Today@Sam.edu