The Royal Road To Homecoming
Sept. 22, 2021
SHSU Media Contact: Emily Binetti
Story by Nicholas Polk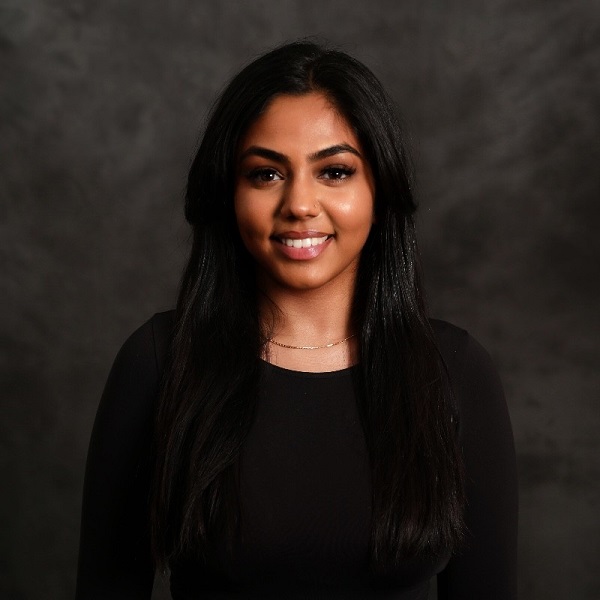 Homecoming Week at Sam Houston State University is an annual celebration featuring numerous events hosted by the Department of Student Activities and the Alumni Association. This year, the activities kick-off on Oct.18 and conclude with the Bearkat football game against Jacksonville State on Saturday, Oct. 23.
One age-old homecoming tradition is the annual selection and crowning of SHSU's homecoming king and queen.
Saranya Srikanth is the reigning homecoming queen, elected in fall 2020. A senior majoring in computing science with a concentration in information systems, Srikanth has been actively involved with campus activities and organizations.
She has held eight executive board positions including secretary and co-executive director for Diversity Council and vice president of internal affairs for Program Council. She has worked in the Academic Success Center and served as president of the student organization Zealous, secretary of Student Government Association and was previously a peer health ambassador. Currently, Srikanth serves as vice president of SGA.
With Homecoming Week right around the corner and the application process now open, inviting students across campus to apply for a chance to be crowned, Srikanth agreed to share a few details on what it is like being a part of Bearkat royalty.
What inspired you to run for homecoming queen?
SS: Homecoming queen is something that I have been curious about since I was a young girl. As an Indian woman, I felt as though we were underrepresented. I wanted to change what the "usual" homecoming queen should look like and wanted to let anyone and everyone know that YOU set the beauty standard and to never fall into society's beauty standards. I hoped to win the crown and let other women know that your confidence in yourself is essential, and you can break any of society's beauty standards just by being yourself.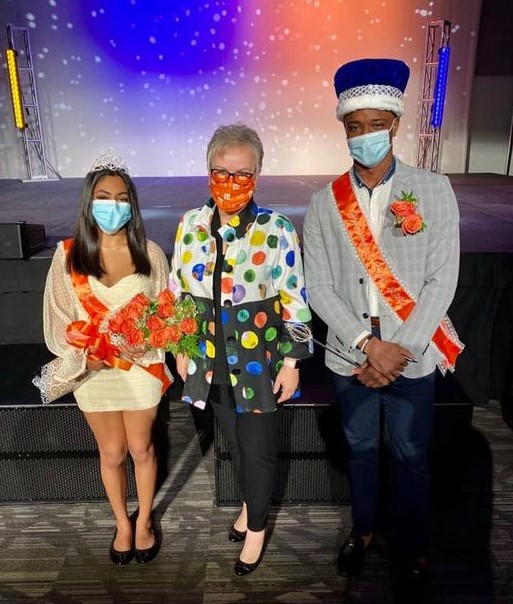 What responsibilities have you taken on as homecoming queen?
SS: I got the amazing opportunity to emcee the Tree of Light event. I also had the chance to speak to over 100 students at the Ring Ceremony.
What would you say to someone who is considering running for homecoming king/queen but is indecisive?
SS: Be confident! Remember that there is only one version of you, and that version is incredibly special. Be kind to everyone, and let everyone know why you would be the best candidate to fill the position. The experience itself is very humbling, and it is incredibly fun.
What advice do you have for the next homecoming queen?
SS: Interact with the student body, any chance you get. Any ceremony or event that you are asked to be at, show up. The year goes by SO fast, and you should make the most of it.
What are your plans after passing on the crown?
SS: After passing the crown, I will be completing one more semester at SHSU, and then graduating and potentially going to graduate school and pursuing a full-time job in IT project management.
Interested in applying for Homecoming Court? The 2021 Homecoming Court applications are available online now. (Contact the Department of Student Activities for more details.)
Saranya Srikanth's intro video for the 2020 homecoming election:
- END -
This page maintained by SHSU's Communications Office:
Director of Content Communications: Emily Binetti
Communications Manager: Mikah Boyd
Telephone: 936.294.1837
Communications Specialist: Campbell Atkins
Telephone: 936.294.2638
Please send comments, corrections, news tips to Today@Sam.edu